19 Products For Anyone Who Could Always Go For Some Ice Cream
1.
A book filled with an assortment of recipes for delicious ice cream, sorbets, sundaes, and baked good desserts from the legendary iconic duo themselves.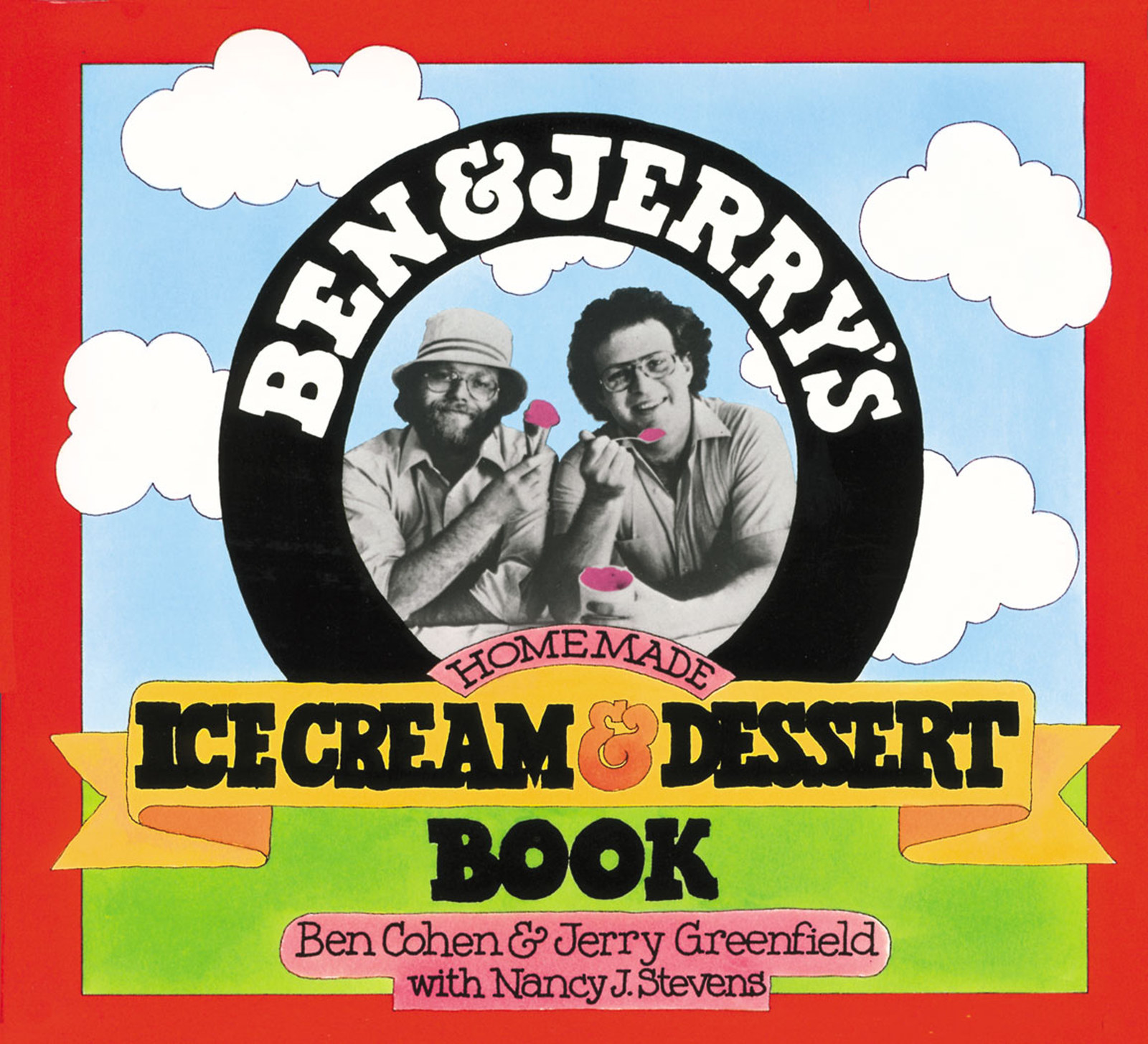 2.
A soft-serve ice cream maker with a built-in topping dispenser to cut back on trips to the ice cream parlor, and make the workers at the shop stop by your place for a frozen treat at the end of the day.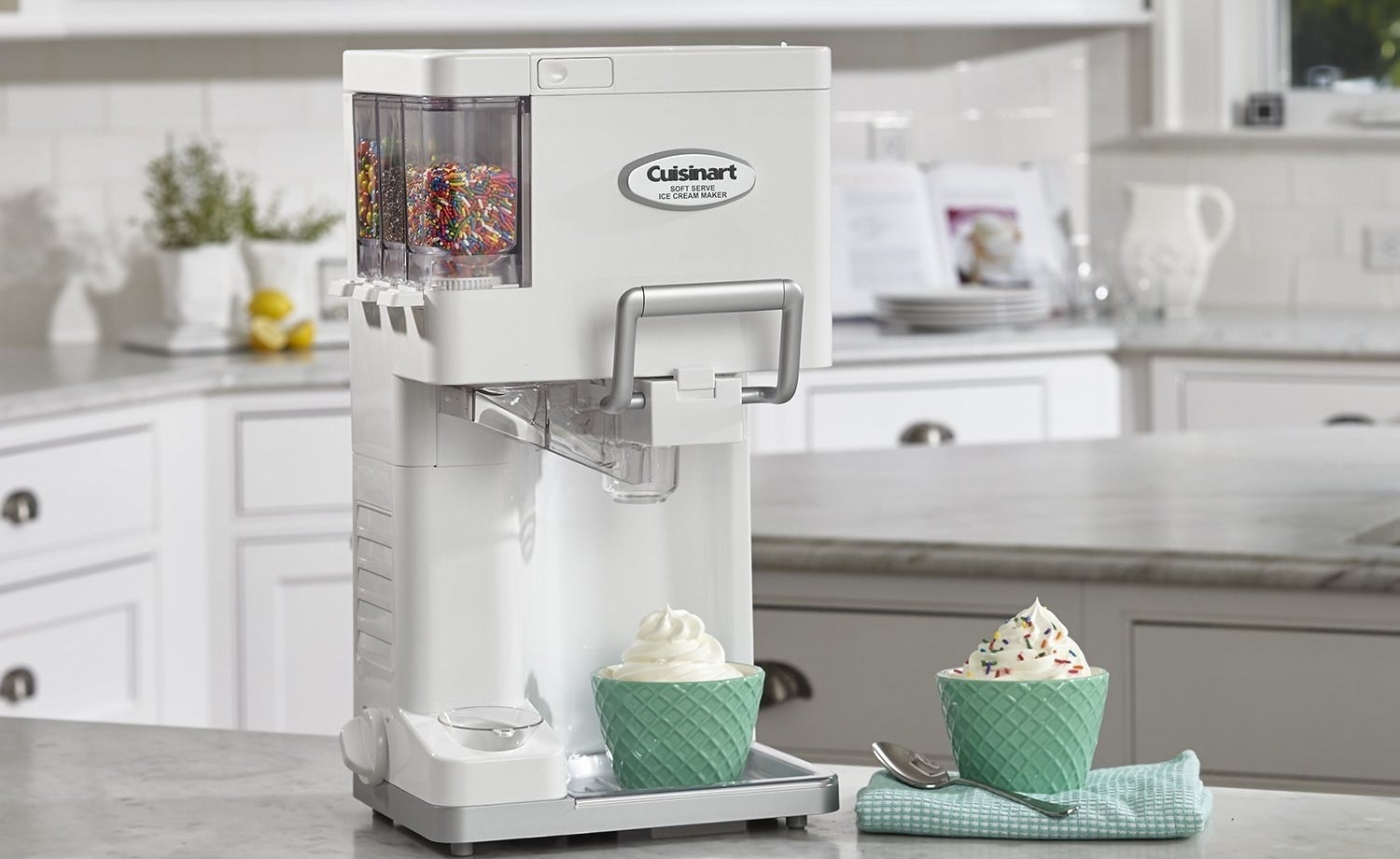 3.
A cooling bowl that'll prevent you from having to dig your spoon into a bowl of chilled vanilla soup — even if it's been several minutes since you scooped it up.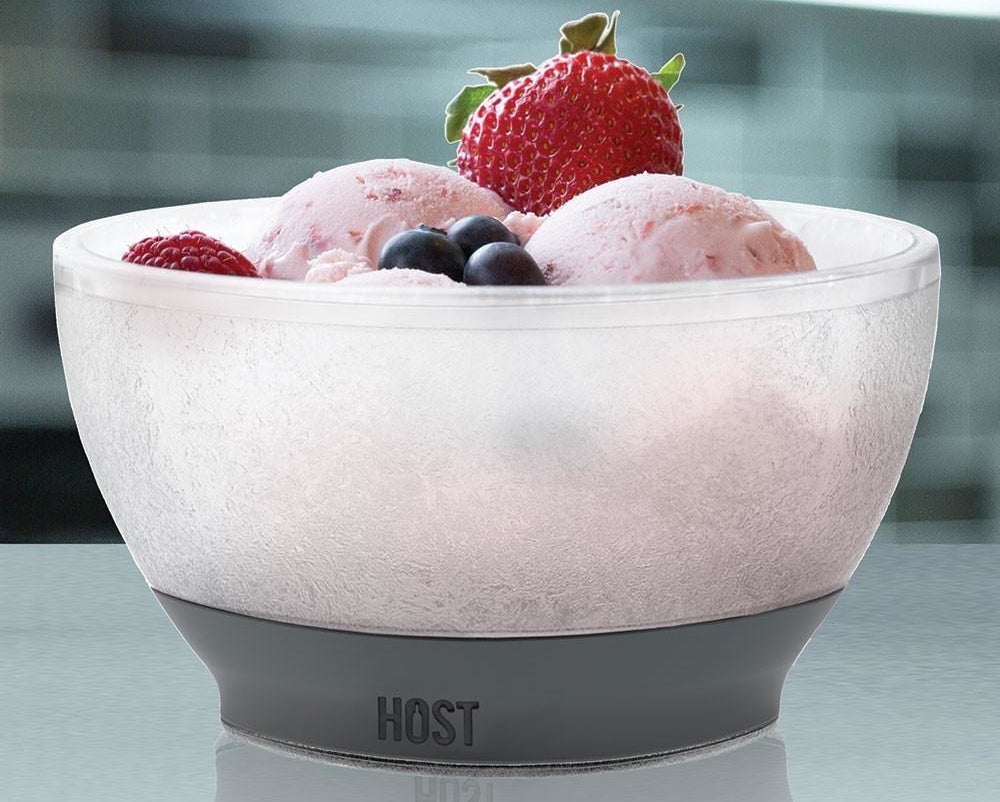 4.
A six-pack of ice cream bowls with spoons perfect for using during the next ice cream night with the fam or having over friends.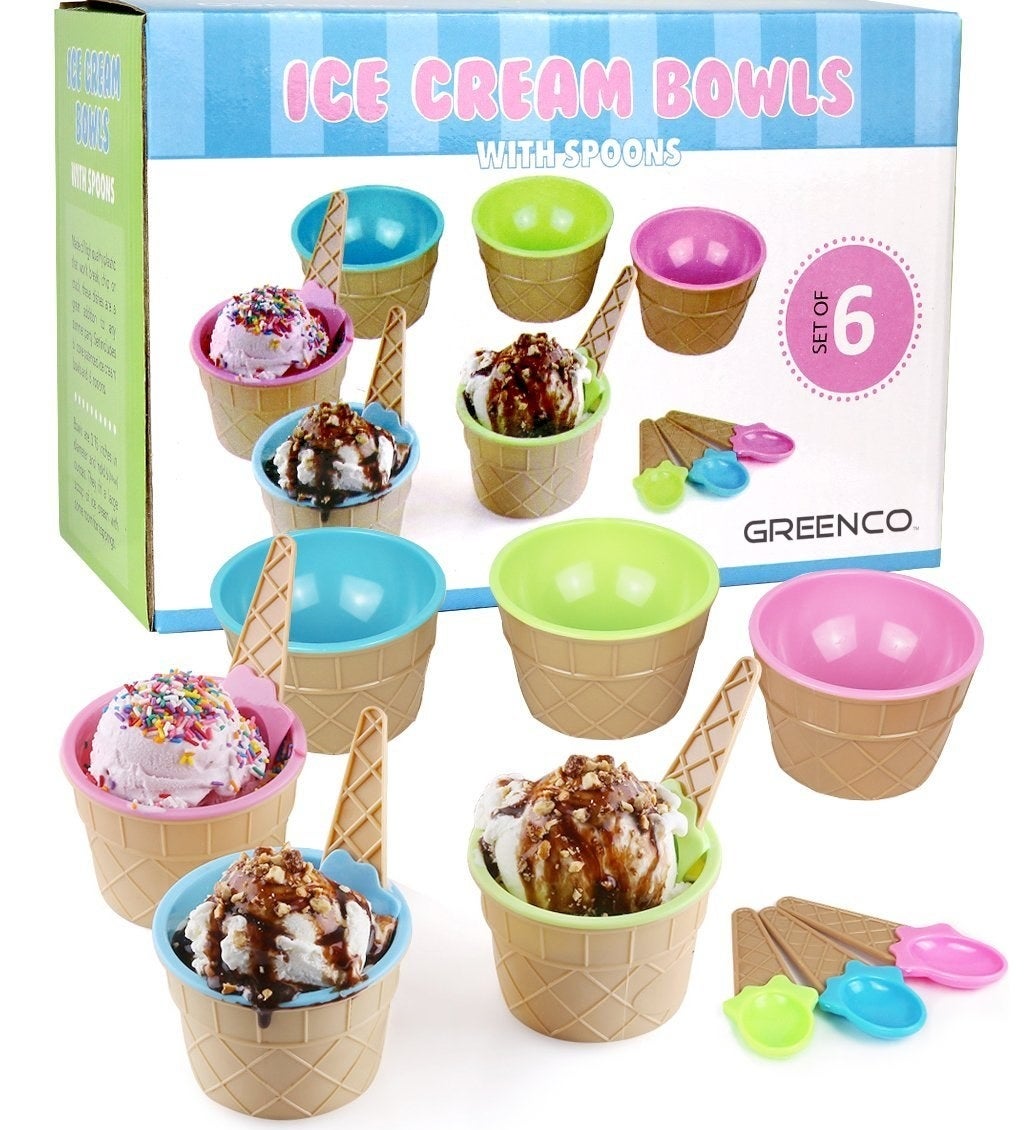 5.
A bottle of Magic Shell chocolate fudge to turn your frozen treats in a chocolate shell–covered creation — you're gonna wonder how you ever ate ice cream without this stuff.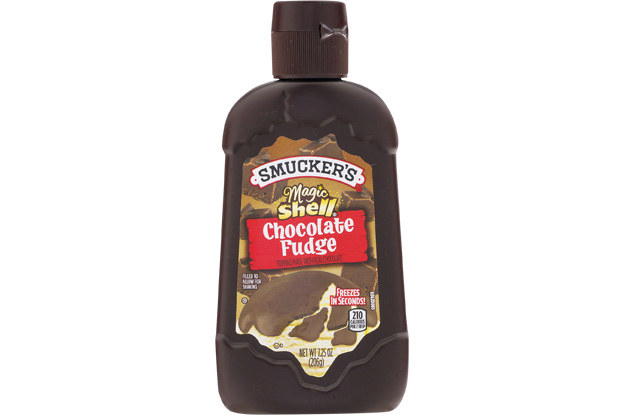 6.
A six-pack of ice pop molds that'll allow you to take fresh fruit, yogurt, smoothies, and juice, and turn them into delicious cold treats.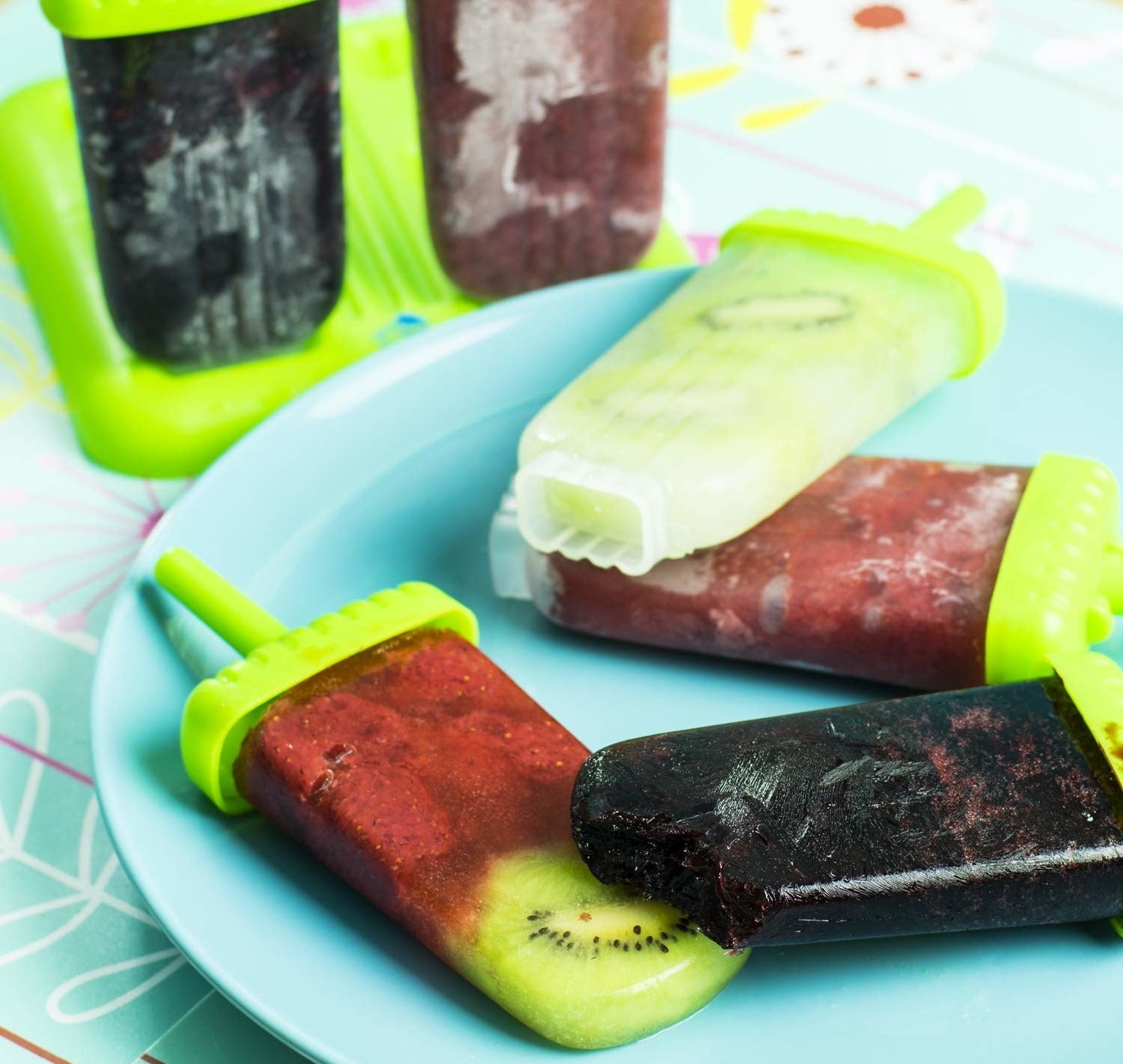 7.
An ice cream scooper for getting your frozen dessert out of the carton like a true champ — with a durable and strong scoop, and a comfy silicone handle grip.

8.
A two-pack of Dippin' Dots banana split cereal to kickstart your morning with a ~breakfast~ version of an iconic, timeless ice cream treat.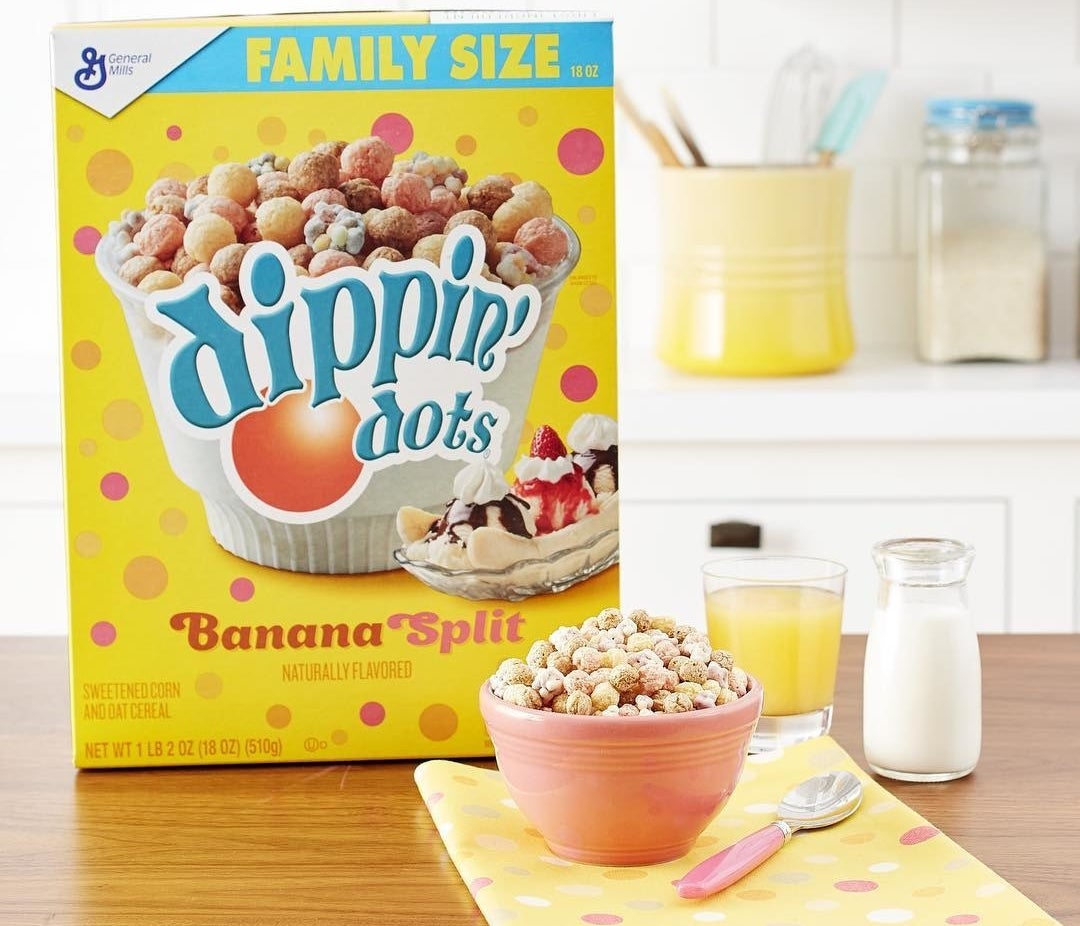 9.
A three-pack of glass canisters with chalkboard labels that'll make the perfect spot to store your favorite ice cream toppings.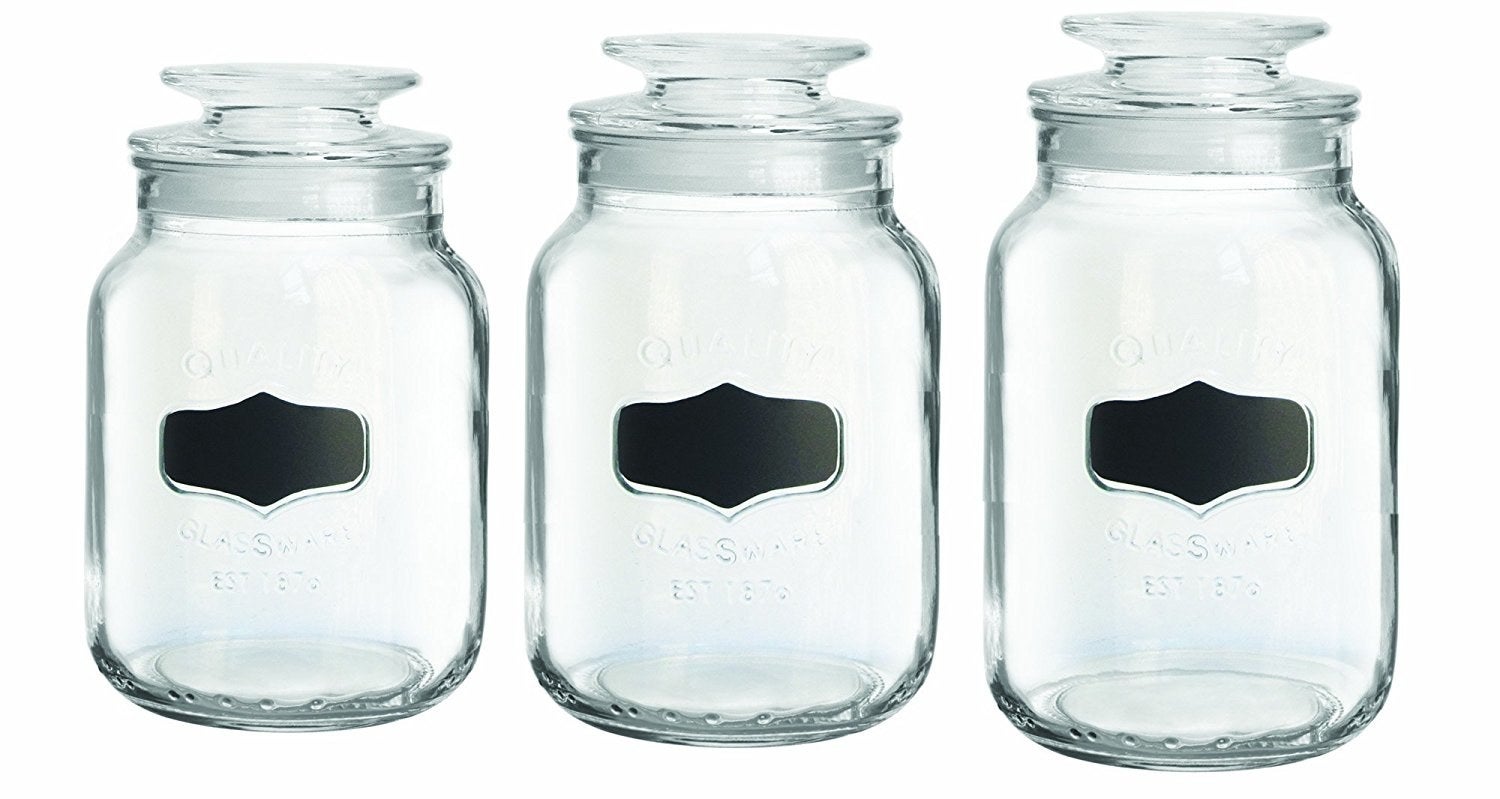 10.
A waffle cone maker for whipping up super fresh, AND WARM waffle cones and then eating the best darn ice cream cone you ever did eat.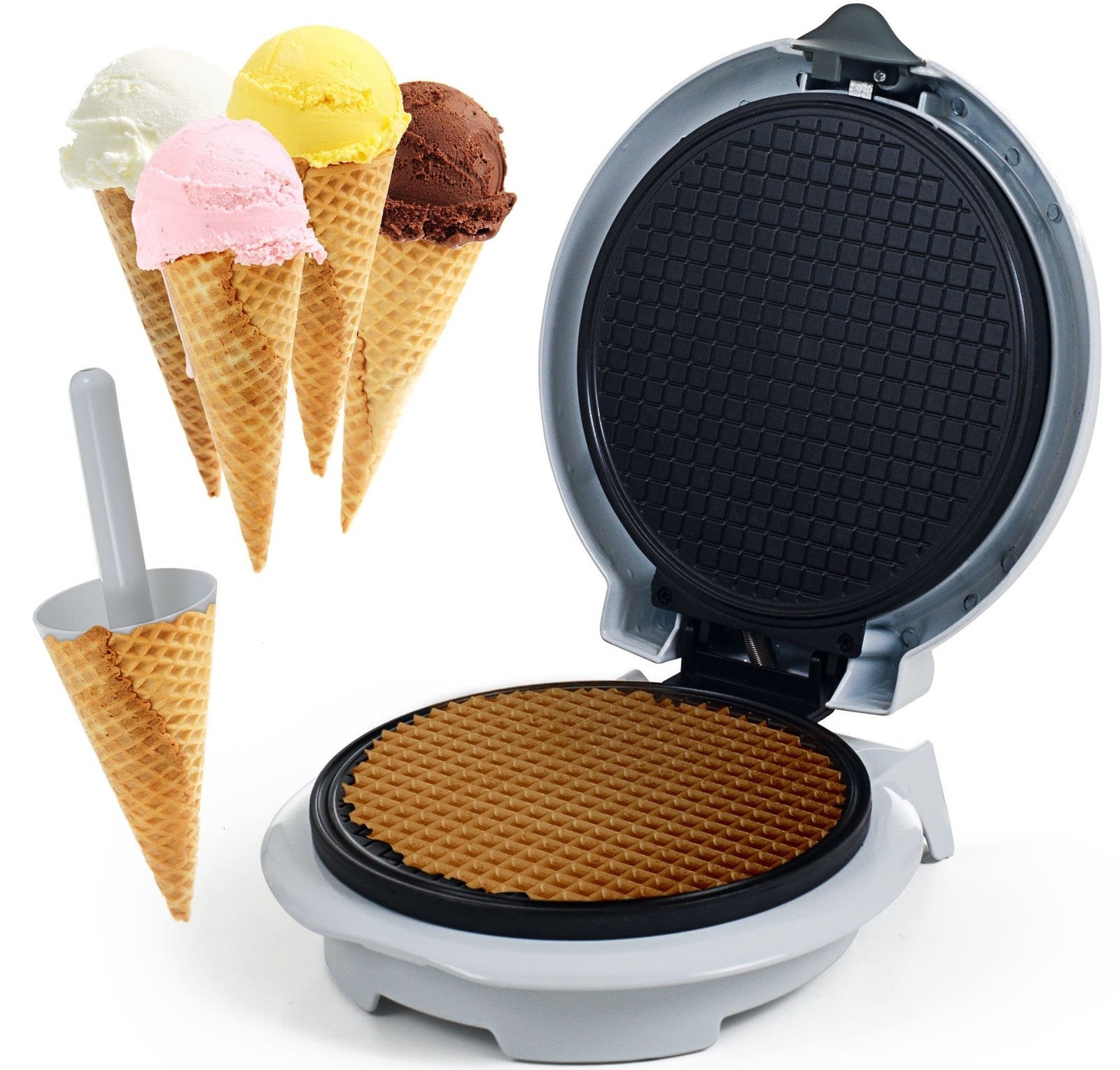 11.
Or a three-pack of variety ice cream cones if you don't wanna deal with the hassle of making your own cone (and also can't really decide in-store if you want cake cones or sugar cones).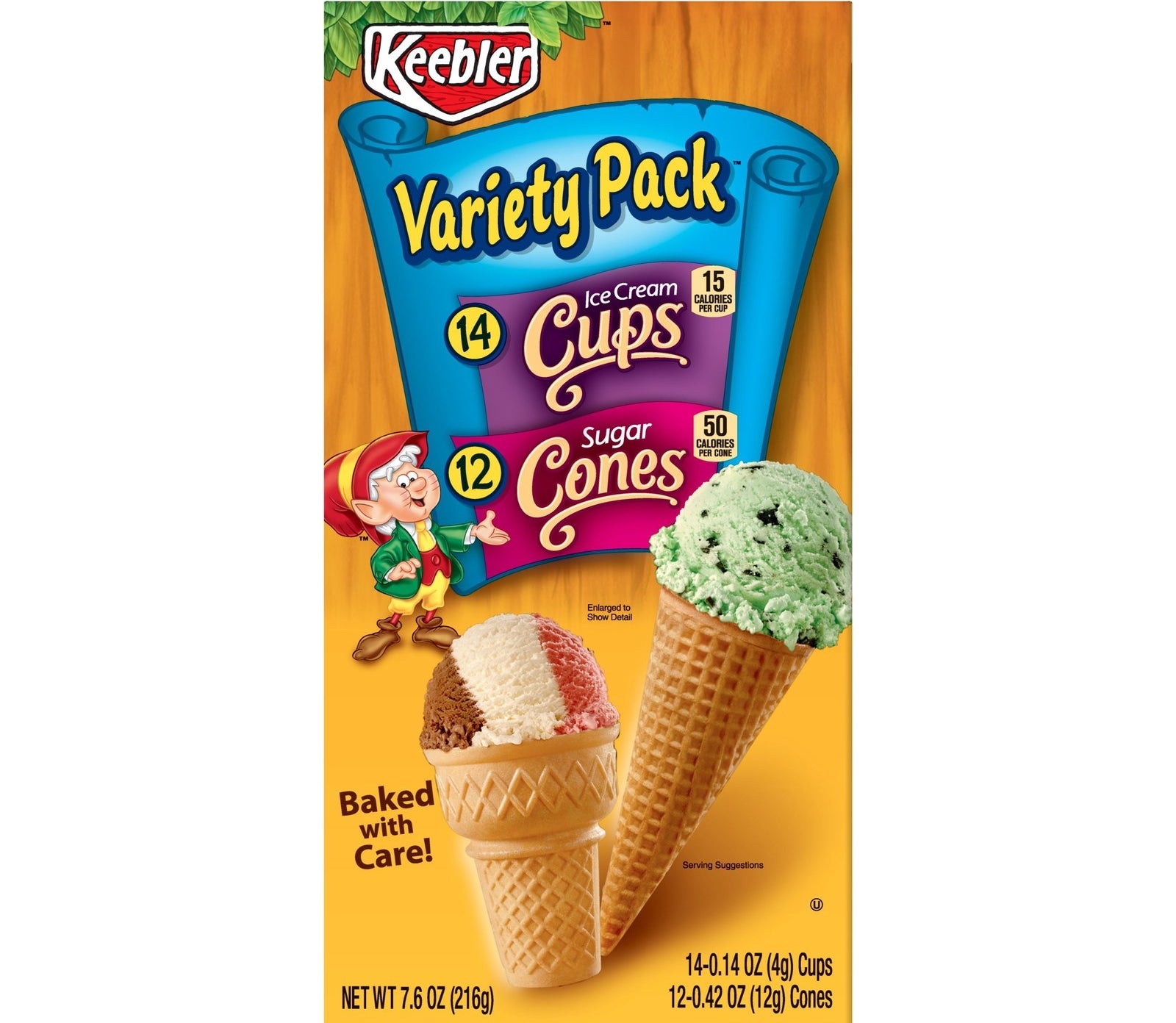 12.
A jar of assorted sprinkles that'll enhance any ice cream with the best topping ever created — don't @ me on this one. I don't trust people who don't like sprinkles.

13.
An ice cream cone pool float for buying now and saving for use when the weather gets warm in a couple months — unless if you're one of the lucky ducks who is beating natural selection by living somewhere warm year-round.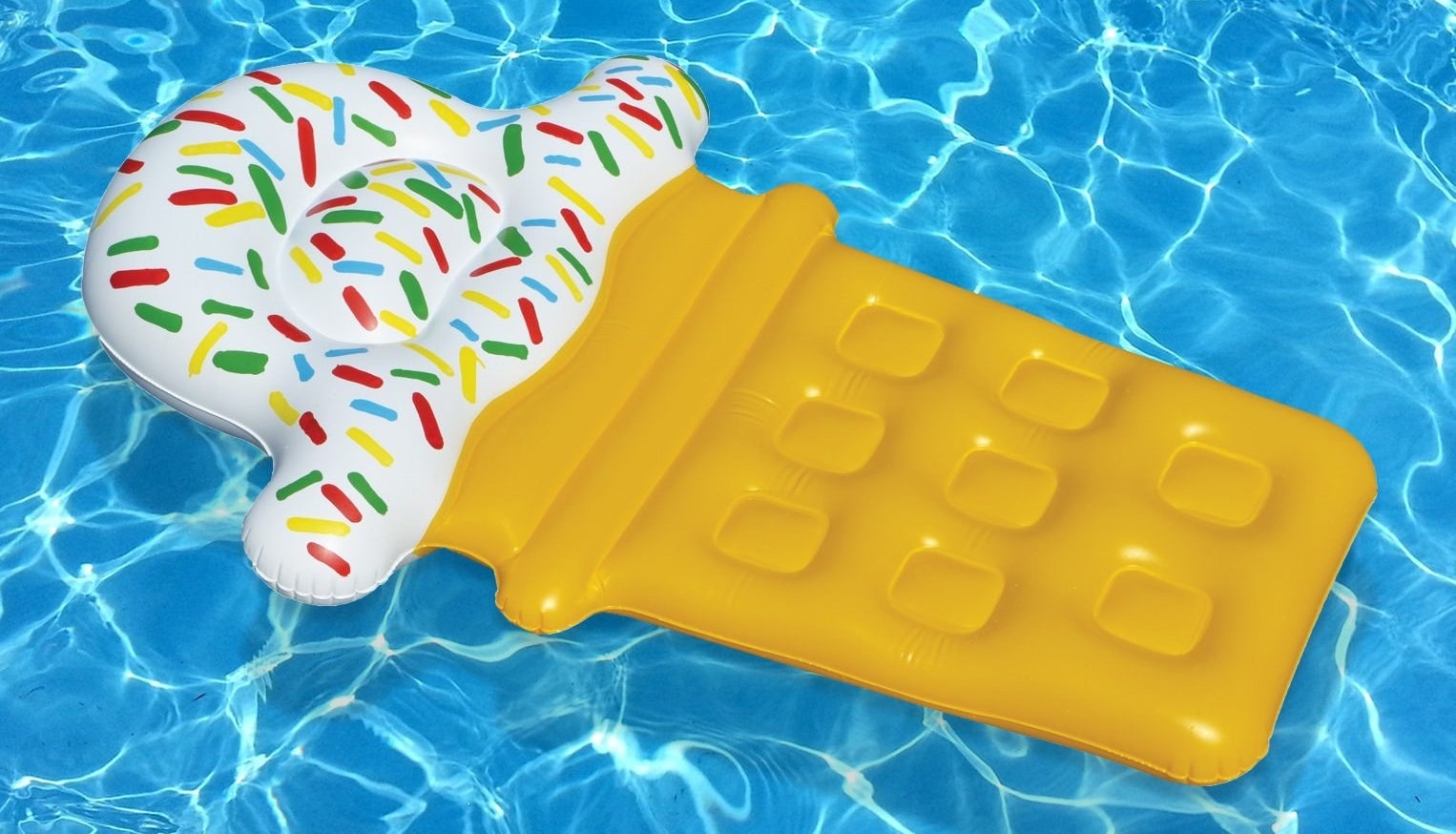 14.
An ice cream cone cookie cutter to keep the ice cream magic alive while you're busy betraying it in favor of another dessert… unless you're planning on making ice cream–shaped ice cream sandwiches, in which case, you are a smart cookie.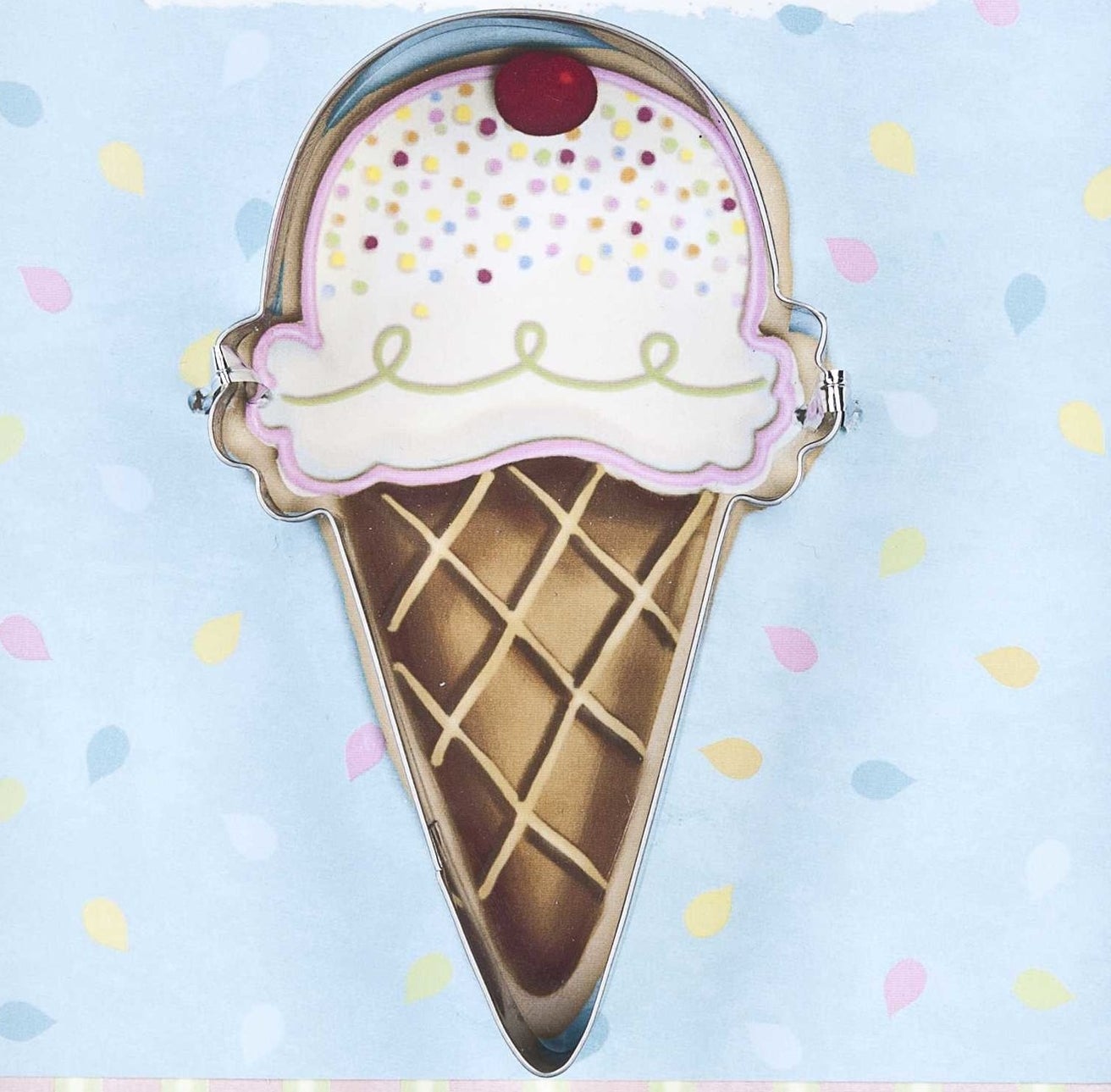 15.
A cream whipper and dispenser that'll allow you to make your own whipped cream without ever needing to go to the store when you realize the can is empty.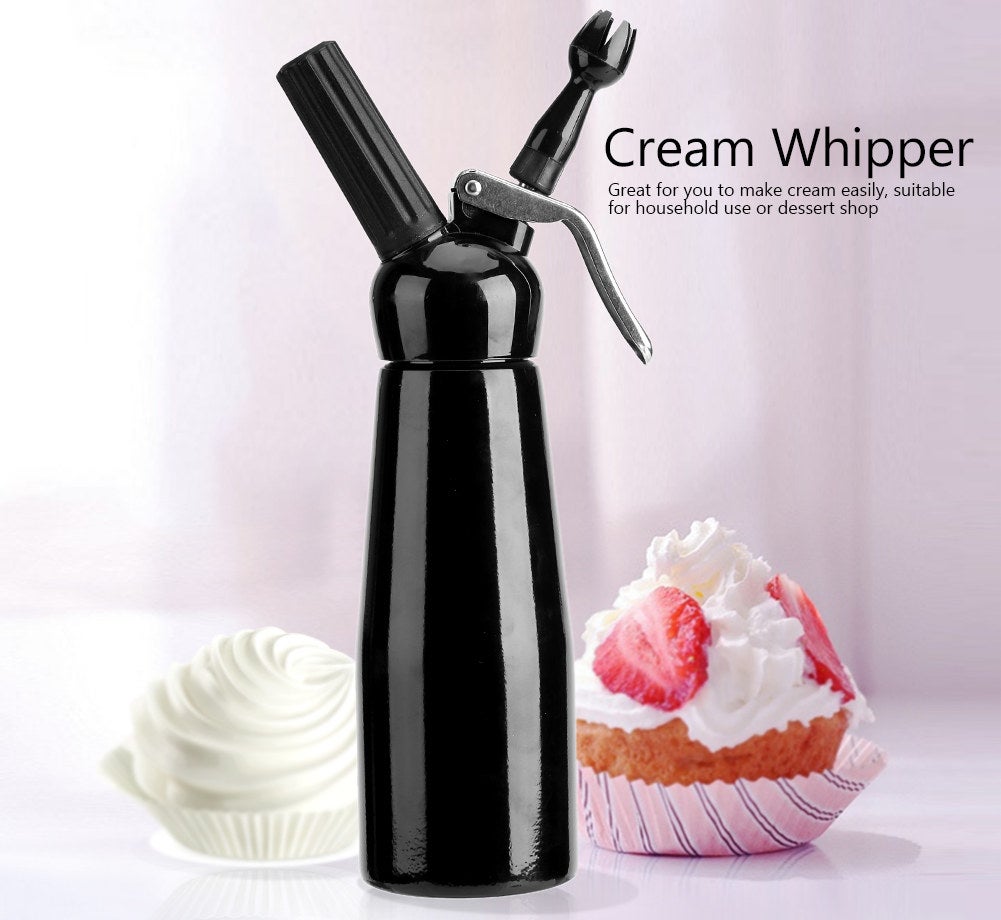 16.
A Ninja blender perfect for taking your favorite ice cream flavor and making the best dang milkshake, because a milkshake is truly ice cream in its most superior form.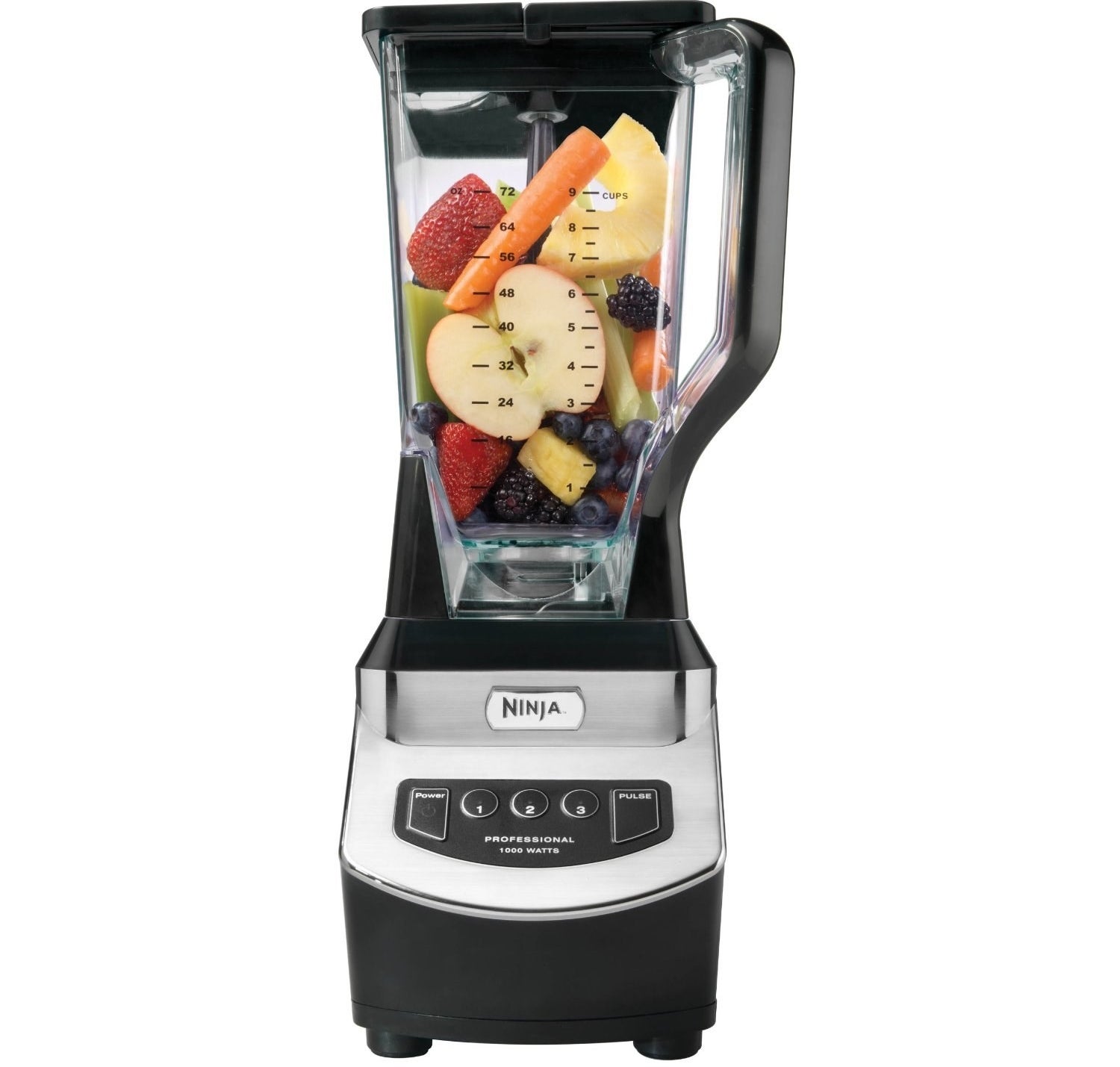 17.
A 12-pack of reusable spoon straws to use when it's time to enjoy your delicious milkshake, because let's be real, no one is ever able to just sip a milkshake the entire way through without needing to spoon some of it out and eat it.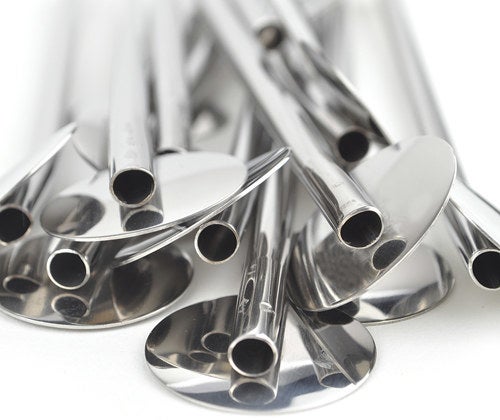 18.
A mini ice cream sandwich maker that'll make combining cookies and ice cream into sandwich form super easy, super cute, and super fun. Just look at the heart shape!!!

19.
A three-pack of maraschino cherries for those who know as great as ice cream is, it's practically illegal to eat ice cream without at least one cherry on top. I'm sorry, I don't make the rules.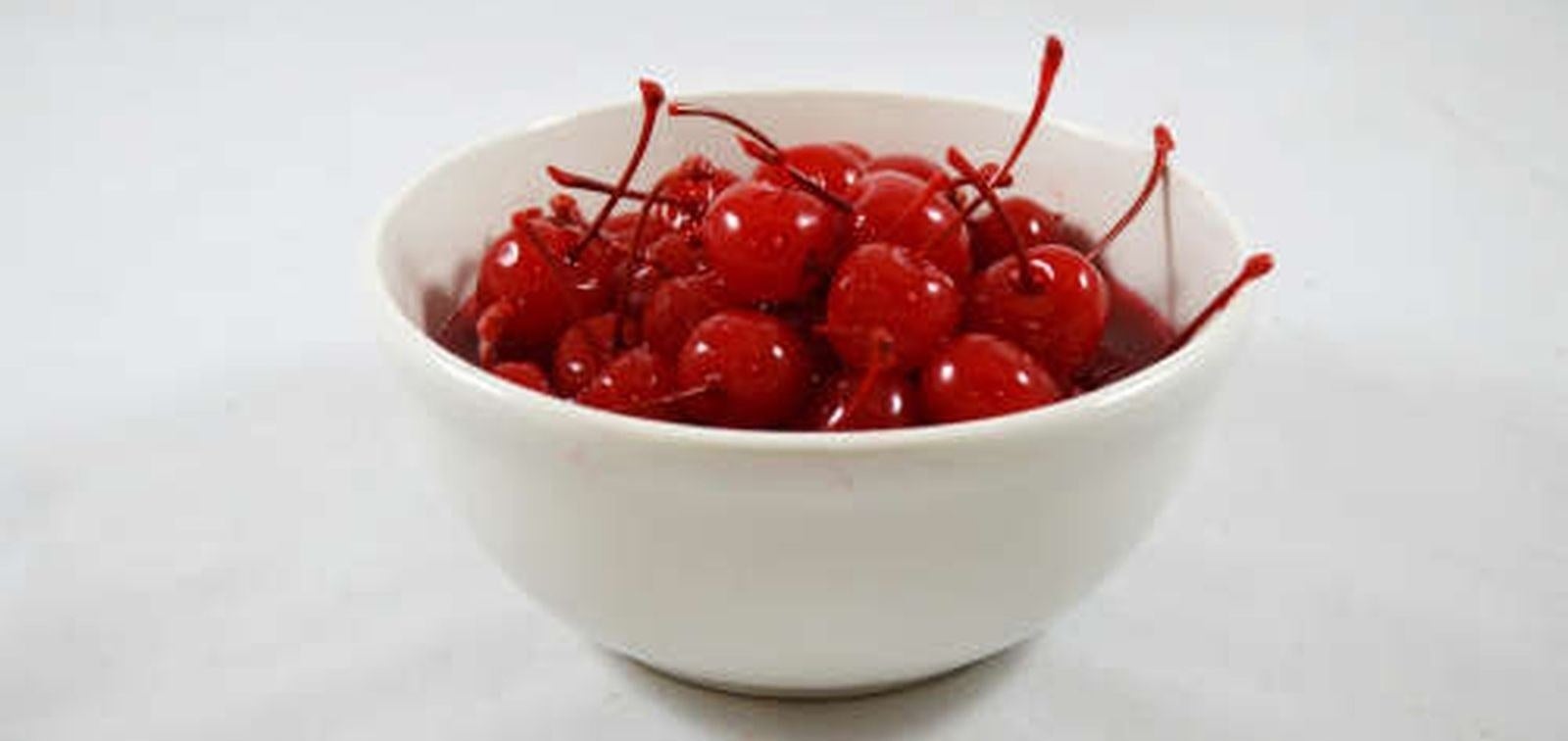 Y'all remember this bop?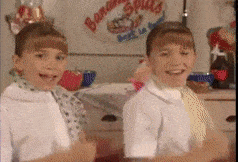 Want more yummy things for your kitchen? Check out these links:
20 Things Every Picky Eater Should Buy Immediately
21 Products That'll Actually Help You Enjoy Cooking Dinner
19 Things That'll Seriously Upgrade Your Next Salad
19 Kitchen Products That'll Make You Say "I Can't Believe I Don't Own This Already"
24 Products That'll Seriously Step Up Your Baking Game
Looking for the perfect gift for any occasion? Check out all of BuzzFeed's gift guides!