32 Incredible Things You Can Get For Over 50% Off At Free People Right Now
Between their incredible sale section and their up to 50% off sale I don't even know where to begin!!!
Because we don't have a lot of time (the up to 50% off sale only lasts until January 13th) I picked the *best of the best* of things you can get on sale right now!
LET'S BEGIN:
1.
50% off a ribbed long-sleeved top, because at this price you can cheaply stock up on the most fashionable layering piece you'll ever find. This is a very adult purchase.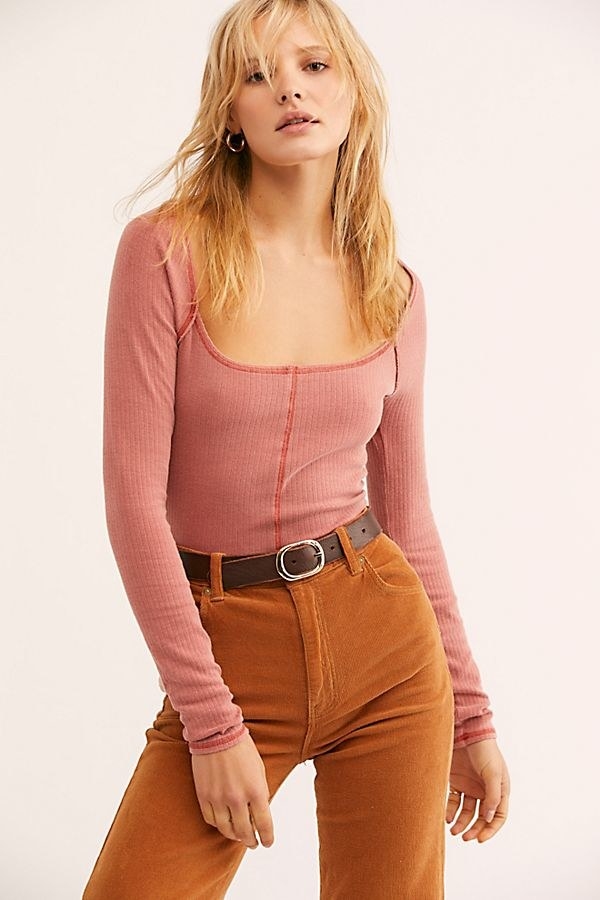 2.
40% off a cashmere beanie for *topping off* your everyday jacket and stylishly fighting winter winds. You'll be so snug, you might not even mind leaving your couch.
3.
36% off a printed slip dress you can wear alone or over sweaters so you can look red hot all year long.
4.
50% off a backless knit top that'll really ~tie~ your whole outfit together.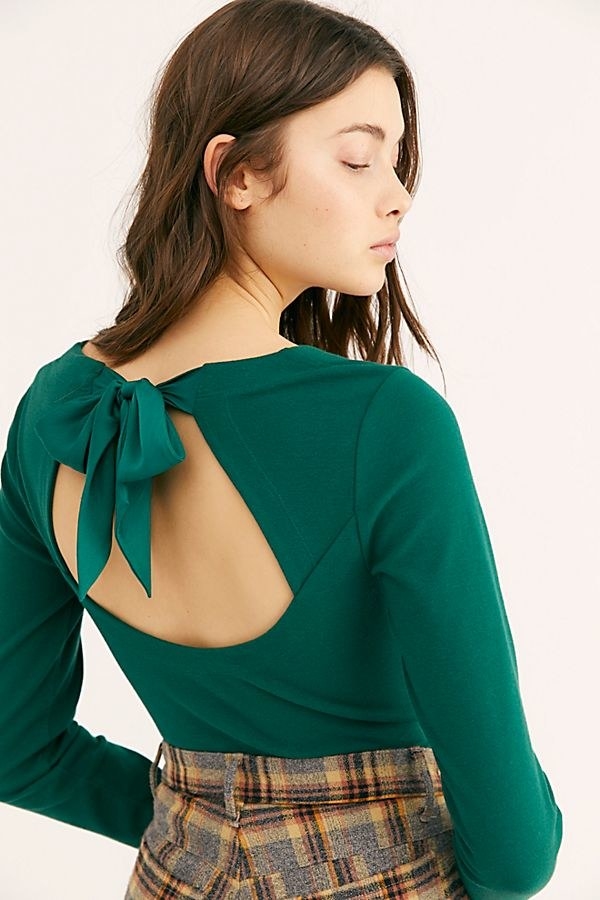 5.
17% off a pair of sheer anklet socks, because these'll update your go-to sneakers faster than it takes you to lace up.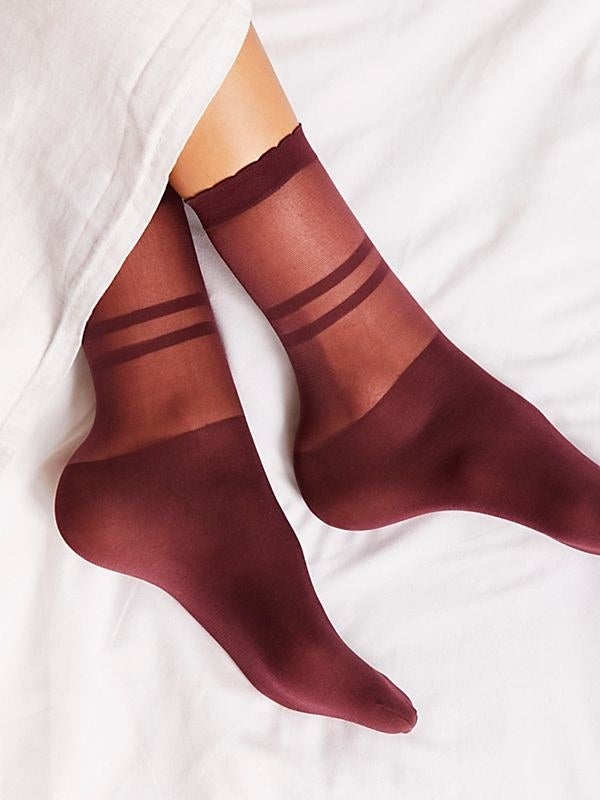 6.
50% off a soft, slouchy tunic for throwing over leggings and still winning Best Dressed at the office. Miracles do exist.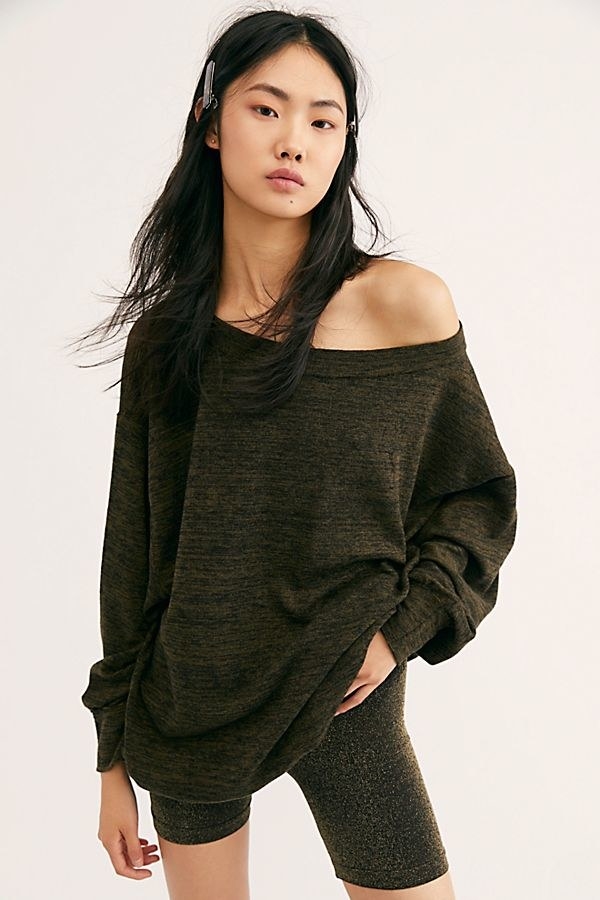 7.
50% off a pair of flared cord pants so you can give all your outfits an unexpected twist — I am 99.9% sure no one will be able to copy this outfit.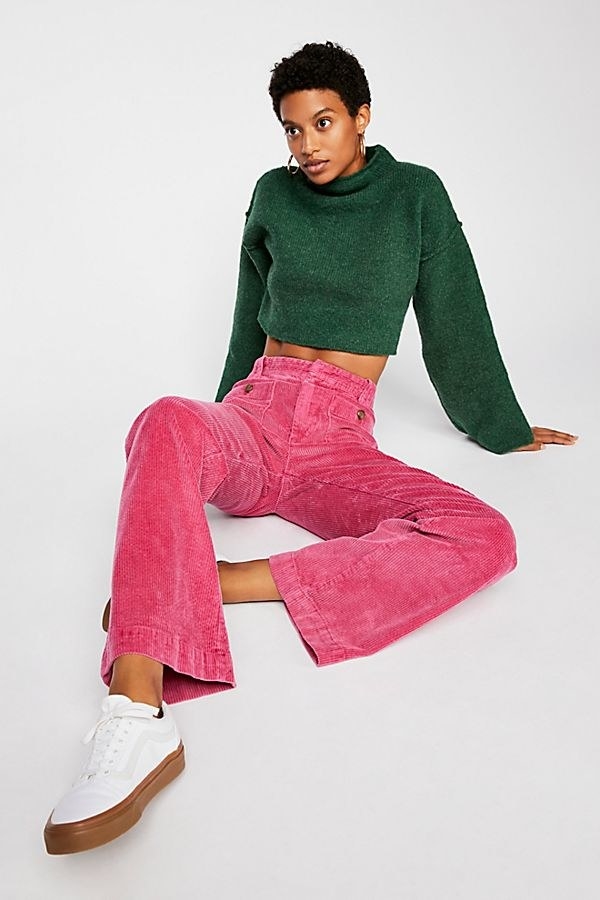 8.
48% off a crystal bolo necklace that'll have you up to your ~neck~ in compliments.
9.
29% off a floral wrap skirt, because this'll keep your wardrobe in full bloom all year round, thanks to its amazing versatility.
10.
50% off a ribbed bodysuit turtleneck for looking impeccably put-together without having to worry if your top is tucked in. This'll do all the work for you.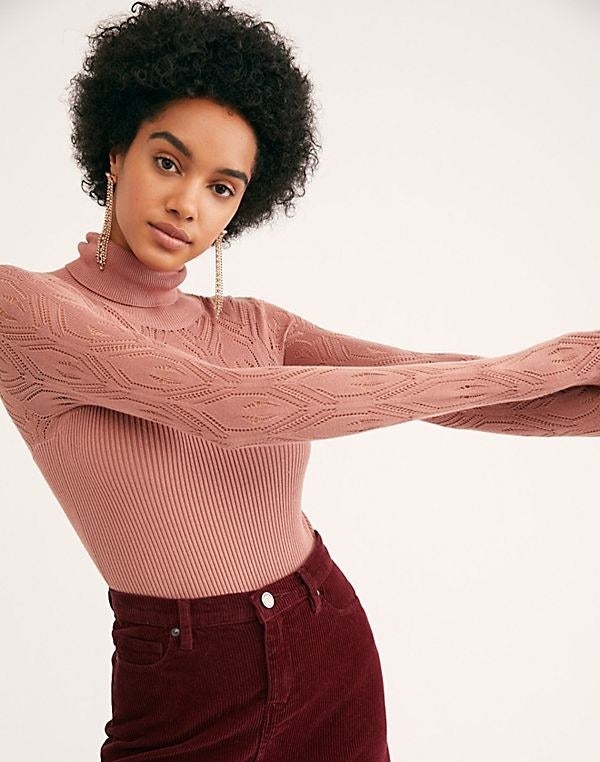 11.
50% off a pair of flared jeans with strategic distressing so you always look effortlessly cool (even if you really, really try).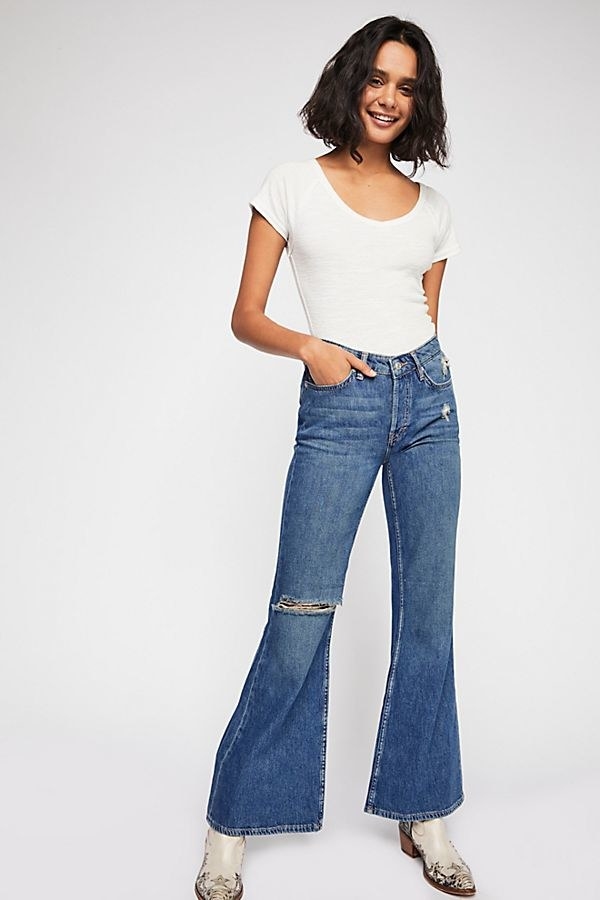 12.
48% off a pair of tall ruched leather boots that'll kick up your style without making you ditch comfort. You CAN have it all this year.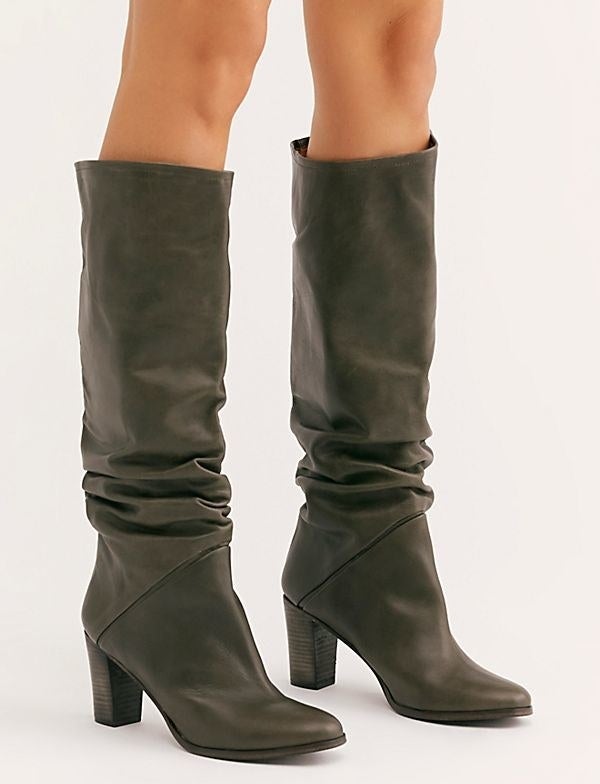 13.
45% off a striped knit mini dress, because this'll make you feel like you never left your favorite blanket — all as you post your most popular OOTD yet.
14.
49% off a cashmere blanket scarf for fashionably surviving the rest of these cold winter months. BRING ON THE SNOW.
15.
50% off a crew neck T-shirt with sheer, embroidered sleeves so you can rock a look absolutely no one can look past. People will understand if you wear this Monday through Friday.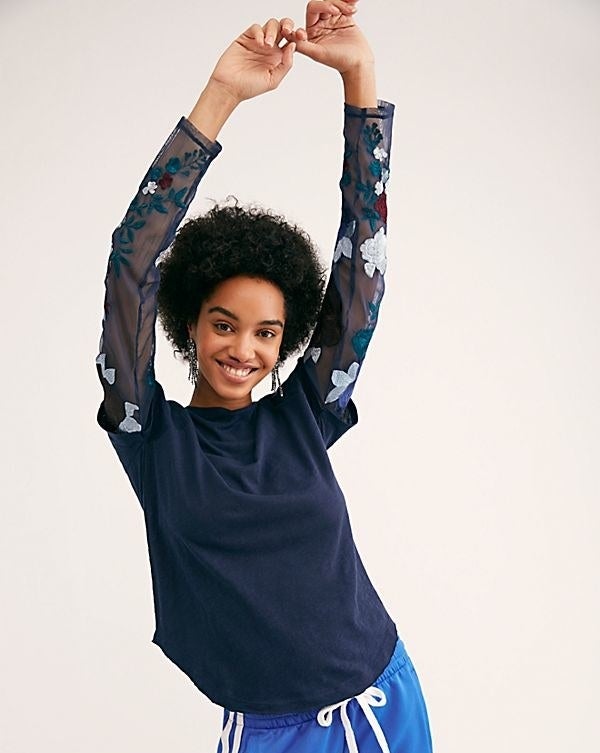 16.
48% off a studded vegan leather belt that'll meet you in the middle when it comes to upgrading your everyday outfits.
17.
50% off a ruffled cotton pullover, because gone are the days athleisure was deemed "too casual." It's called FASHION, people.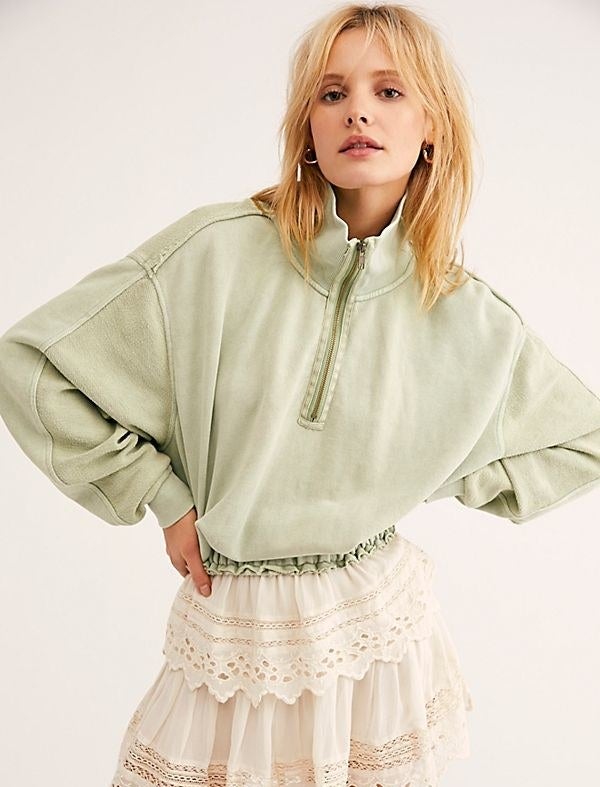 18.
62% off a printed mini slip for a head-turning option I am quite certain you'll never get sick of wearing. Prepare for this to be your entire Instagram grid.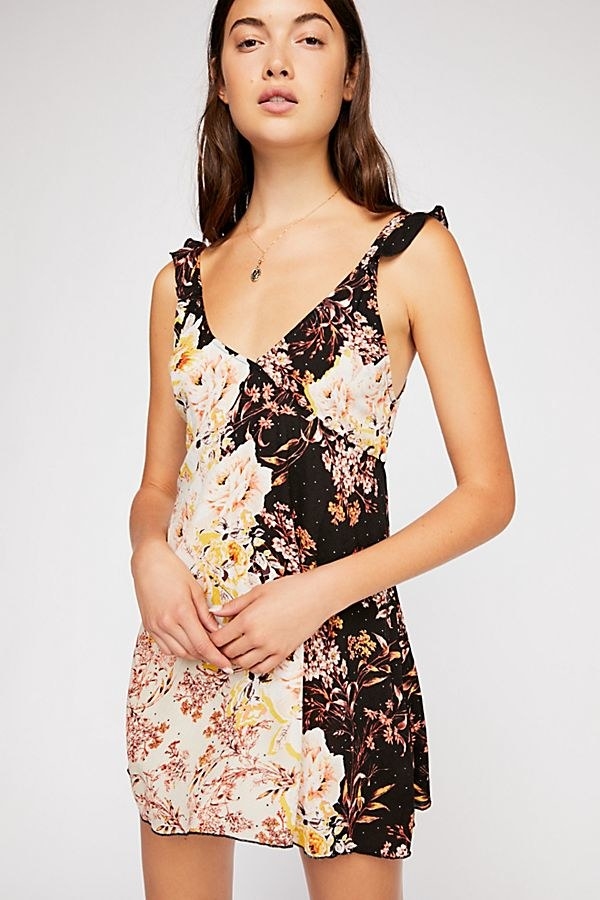 19.
22% off a pair of floral embroidered pants with flared hems so 2019 becomes the year you conquer the retro look.
20.
61% off a pair of strappy glitter block heels that'll put a sparkle in everyone's eye without dimming your own bank account.
21.
50% off a button-down cropped cardigan, because keeping warm in the office shouldn't mean sacrificing style. So long, old sweatshirt.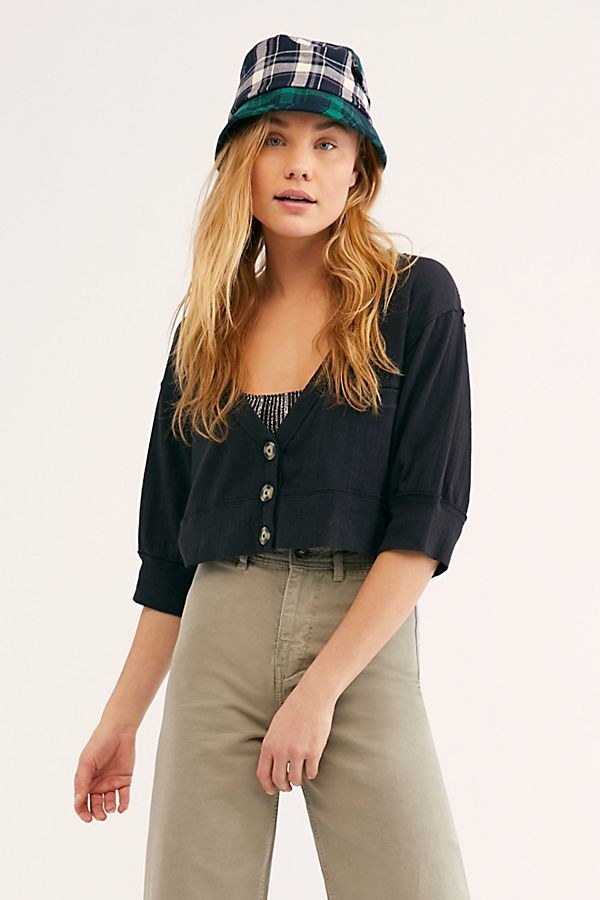 22.
50% off a velvet bralette for really hitting the peak of luxury when pairing this with sheer tops — and it's only January! This is definitely your year.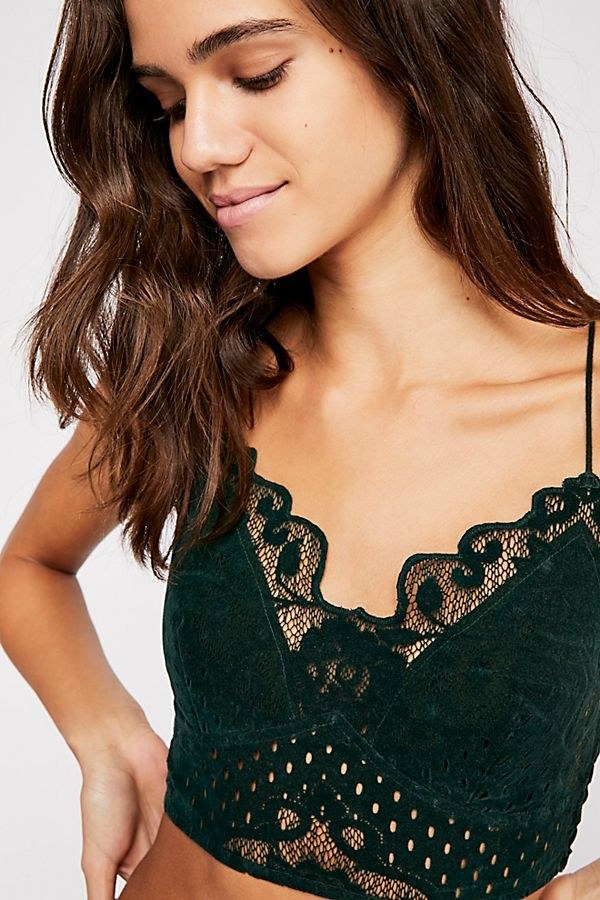 23.
32% off a pair of moto overalls so you can look super tough while telling people you have to ask your mom if you go out tonight. Sorry, she said no. Doesn't matter if you don't live with her, rules are rules.
24.
50% off a textured long-sleeve crop top that'll solve your "how do I stay warm, but look cute" dilemma. Prepare to never have chilly arms AGAIN.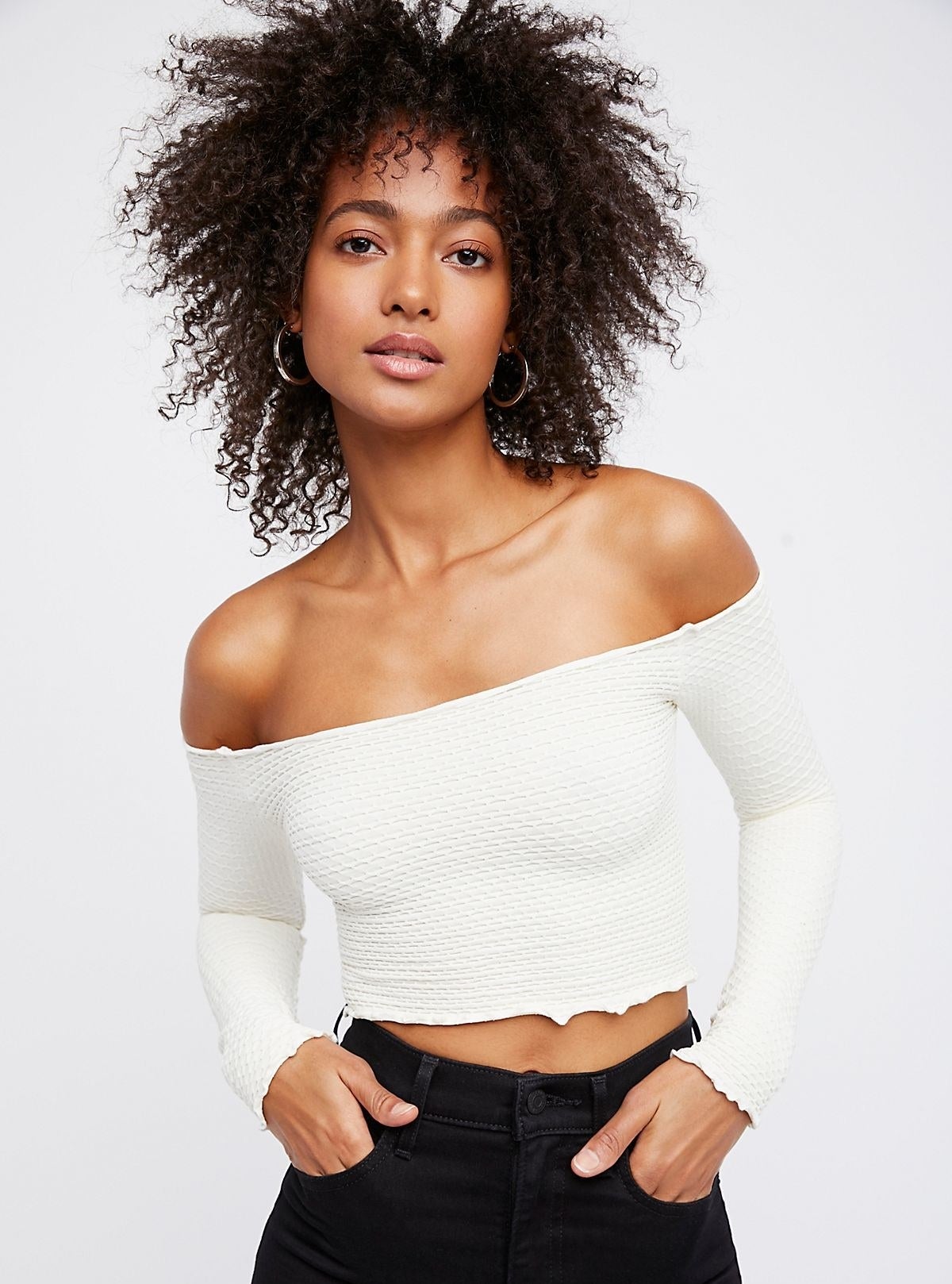 25.
17% off a denim A-line skirt, because I can't tell the future but I *do* know this is about to become your new best friend. It's you two against the world, baby.
26.
35% off a cotton mid wrap dress for a classic option to look extra sophisticated at work. The best part? It takes two seconds to throw this on when you're running late.
27.
50% of a soft cropped blazer with ribbed cuffs so you can add some structure to old T-shirts with minimal effort.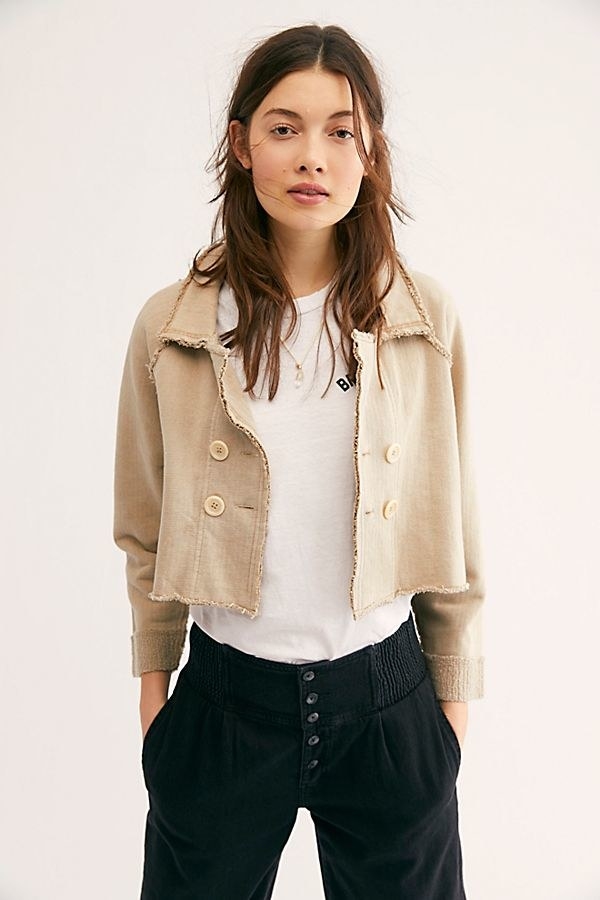 28.
30% off a pair of strappy Puma sneakers that'll fast-forward you to 2030 thanks to their amazing futuristic style. Everyone else is so 2019.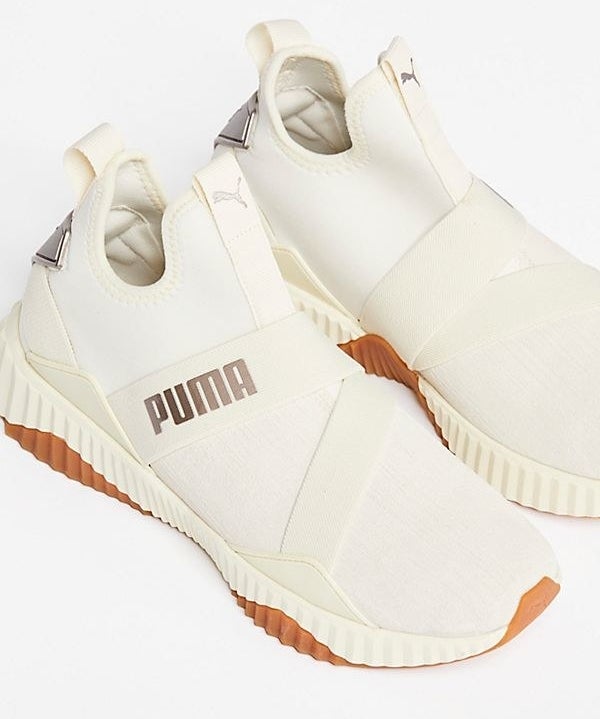 29.
27% off a floral slip dress with a cinched waist, because this'll really grow on you year-round whether you're wearing it alone or layered.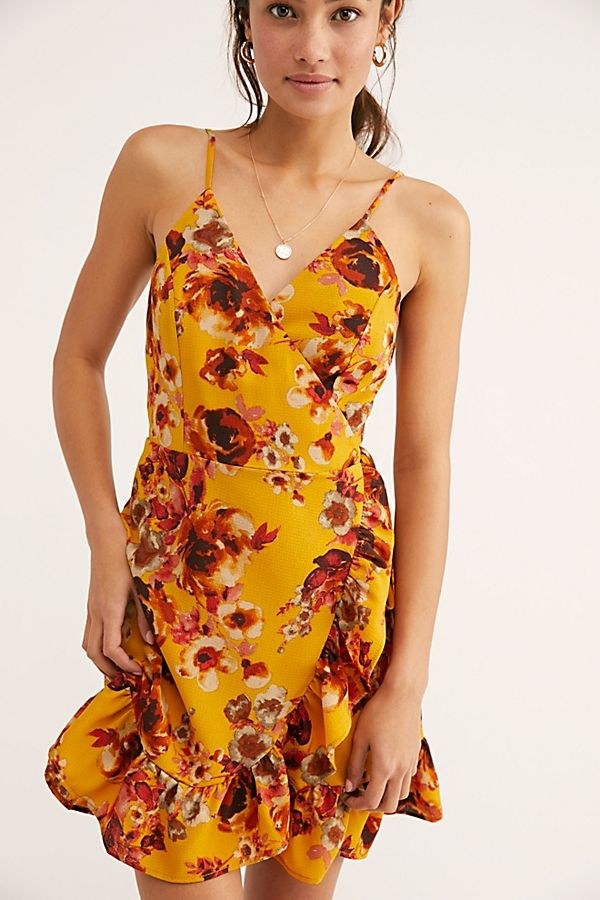 30.
50% off a cold shoulder pullover for remaining your relentlessly comfy self, but giving your leggings a whole new look. Dare I say you look…sophisticated?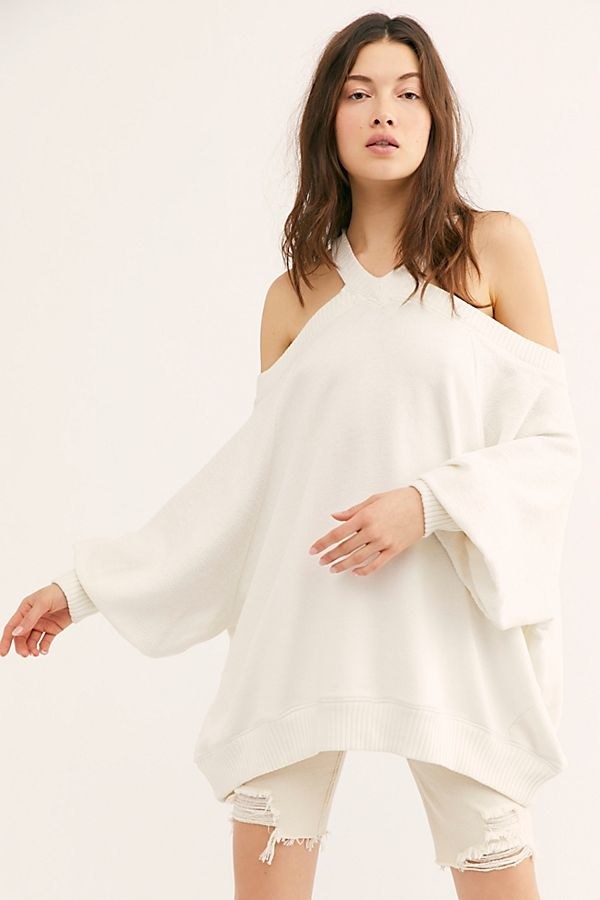 31.
53% off a printed jumpsuit with a plunging neckline so you learn the power of one-and-done outfits. Looking put-together suddenly feels possible.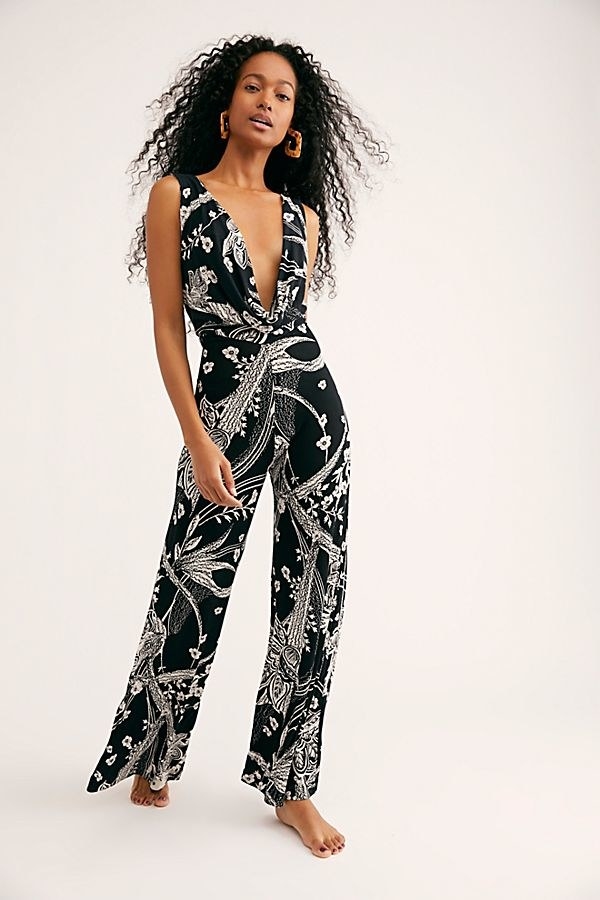 32.
50% off a cozy front-tie top that'll make you want to to ~tie the knot~ with this number the minute you try it on.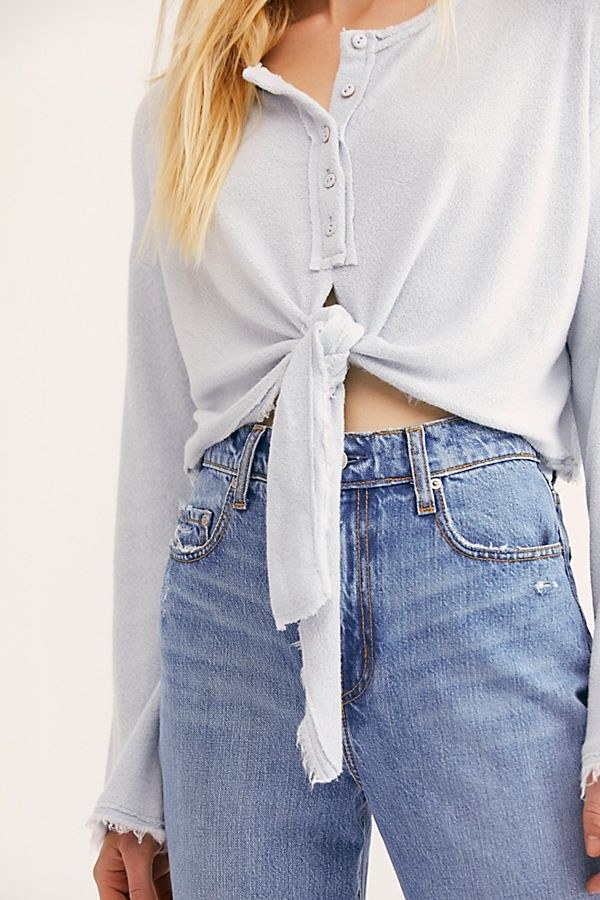 When someone asks why you have $1,000 worth of clothes in your shopping cart: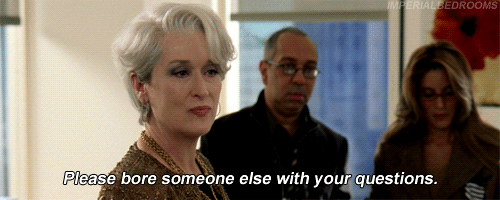 Sill shopping for ~amazing sales~? Always. Look no further:
— 34 Stores That Are Having Great Sales This Week
— 42 Surprisingly Stylish Things You Can Get On Sale At Walmart
— All The Best Deals At Jet Right Now
Want even more deals? Join BuzzFeed's Clearance, Coupons, & Codes Facebook group to discuss the best deals across the web, share online shopping tips, and more with your fellow bargain hunters!