32 Organization Products That'll Make You Say "Neat"
1.
A bakeware holder for cupcake tins, cutting boards, pot lids, and any other items you usually throw into a cabinet and pray won't come crashing down. The rack has a no-scratch coating so it won't damage the items you choose to store.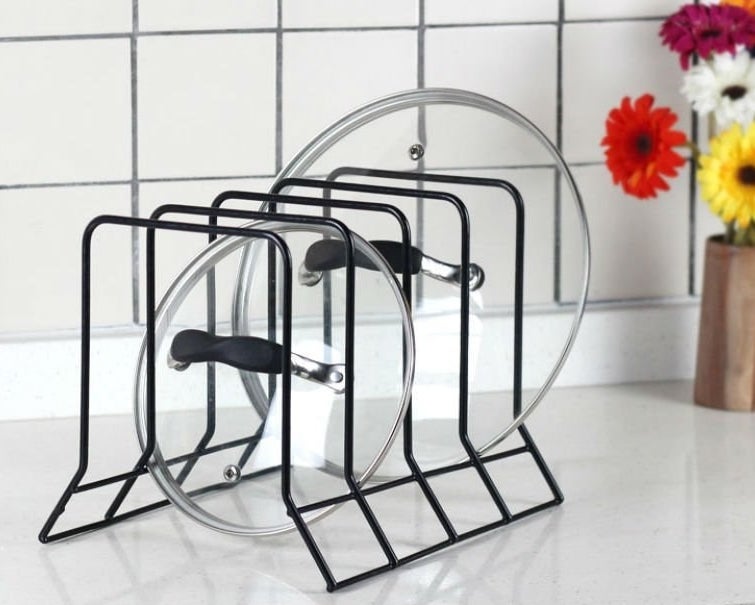 2.
A felt purse insert to finally bring some order to the black hole that is your bag. It has 13 pockets total with a zippered middle pocket that can be removed.
3.
A spinning changing station that'll make the process of changing a dirty diaper the least painful it can possibly be. Disclaimer: it won't help with stinky poo smells, sorry.
4.
A mop and broom rack ideal for cleaning supplies. It'll lift everything off the floor, provide a place to hang rags and dustpans, and can be mounted to any wall.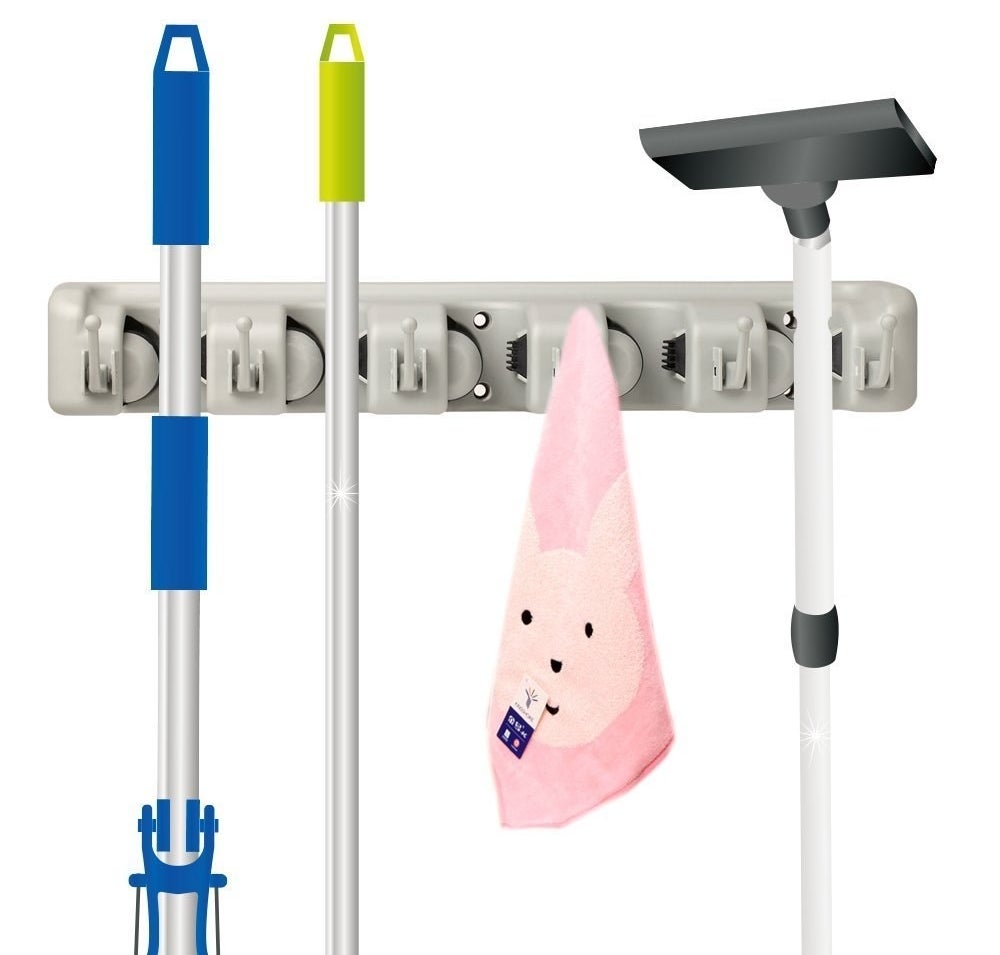 5.
A sleek ashwood monitor raiser that'll give you more desk space by providing fun little pockets to store notepads and accessories. There are two removable dividers that'll let you customize how large you want the compartments to be.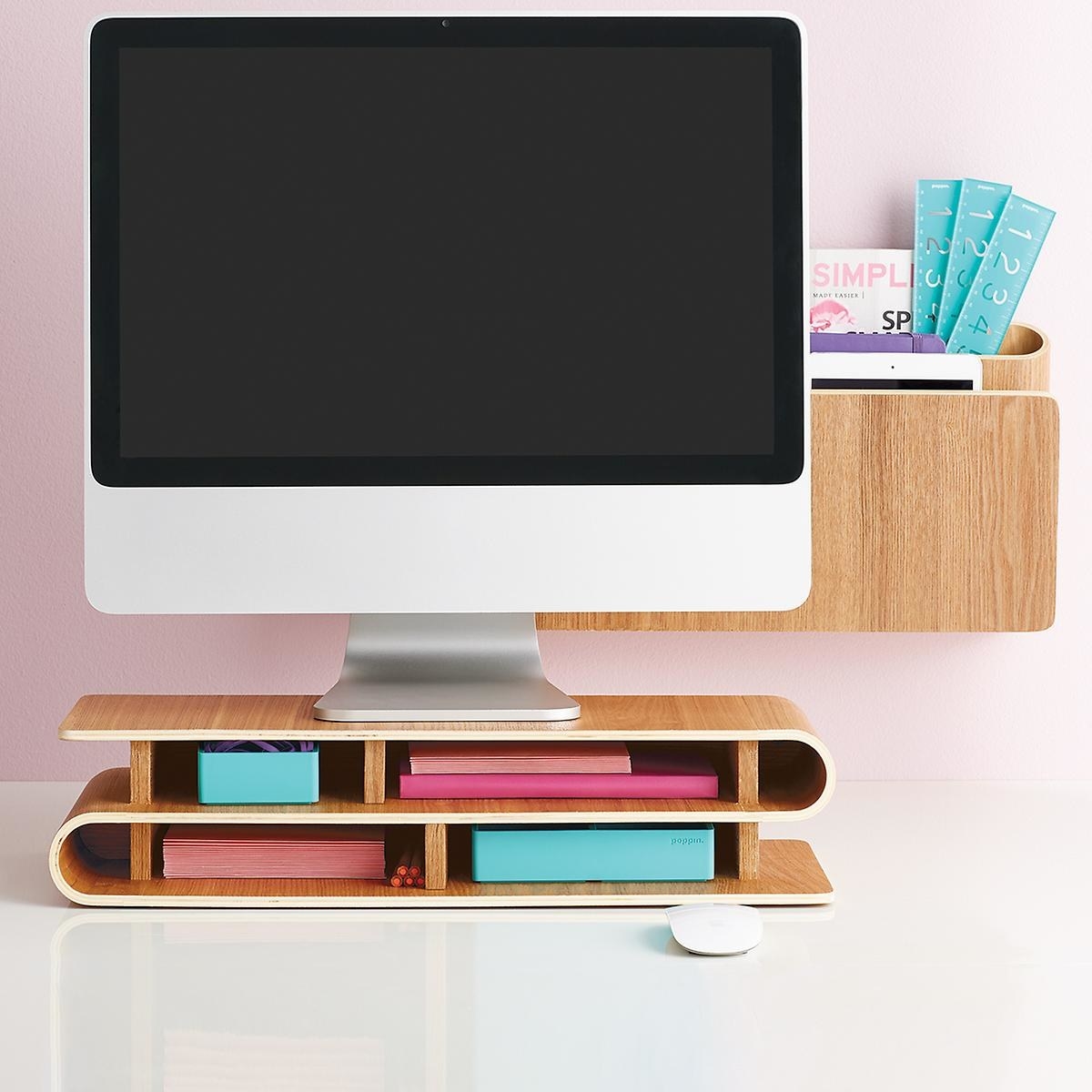 6.
A gift bag and wrap organizer to make every holiday, birthday, and special occasion a breeze. With 10 pockets, you'll be able to store rolls of wrapping paper, gift bags, ribbon, bows, cards, and really anything else you'll need to wrap like a shopping mall pro.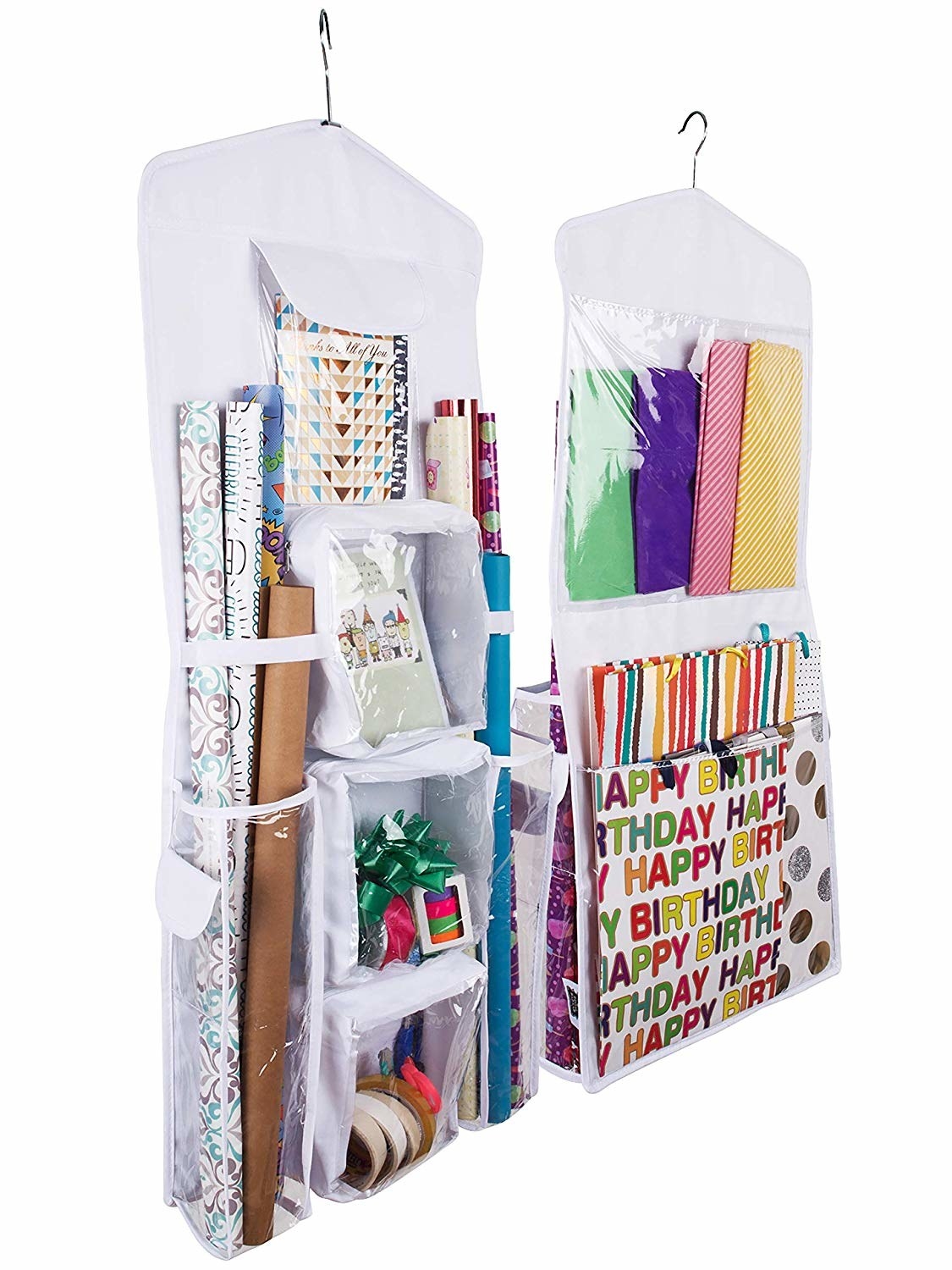 7.
A U-shaped shelving system for your cabinets, because vertical space is a thing that can be super useful when utilized! These shelves stack on top of each other and come in different heights to accommodate various sized bottles.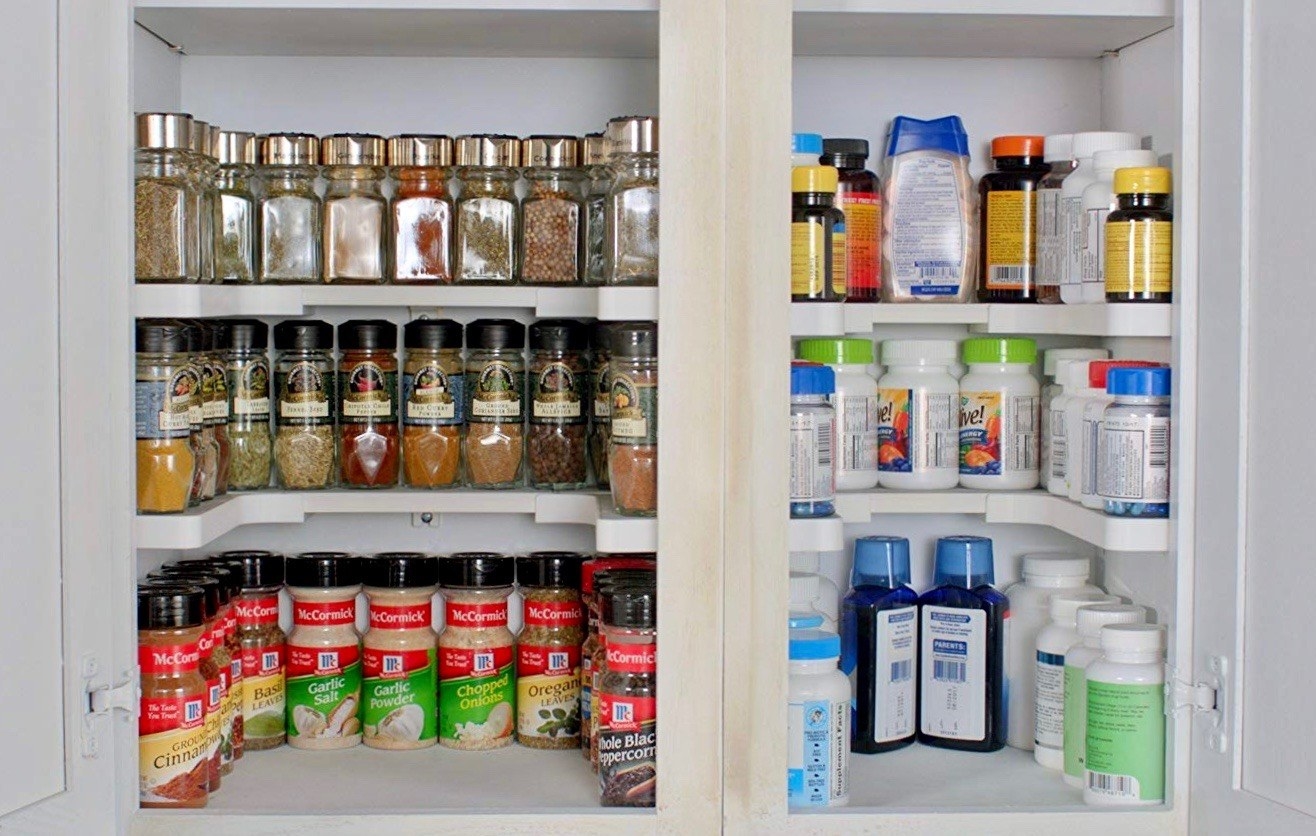 8.
A pack of drawer dividers that'll conquer the mess that is your sock and underwear drawer. The fabric bins are mold-, moth-, and moisture-proof.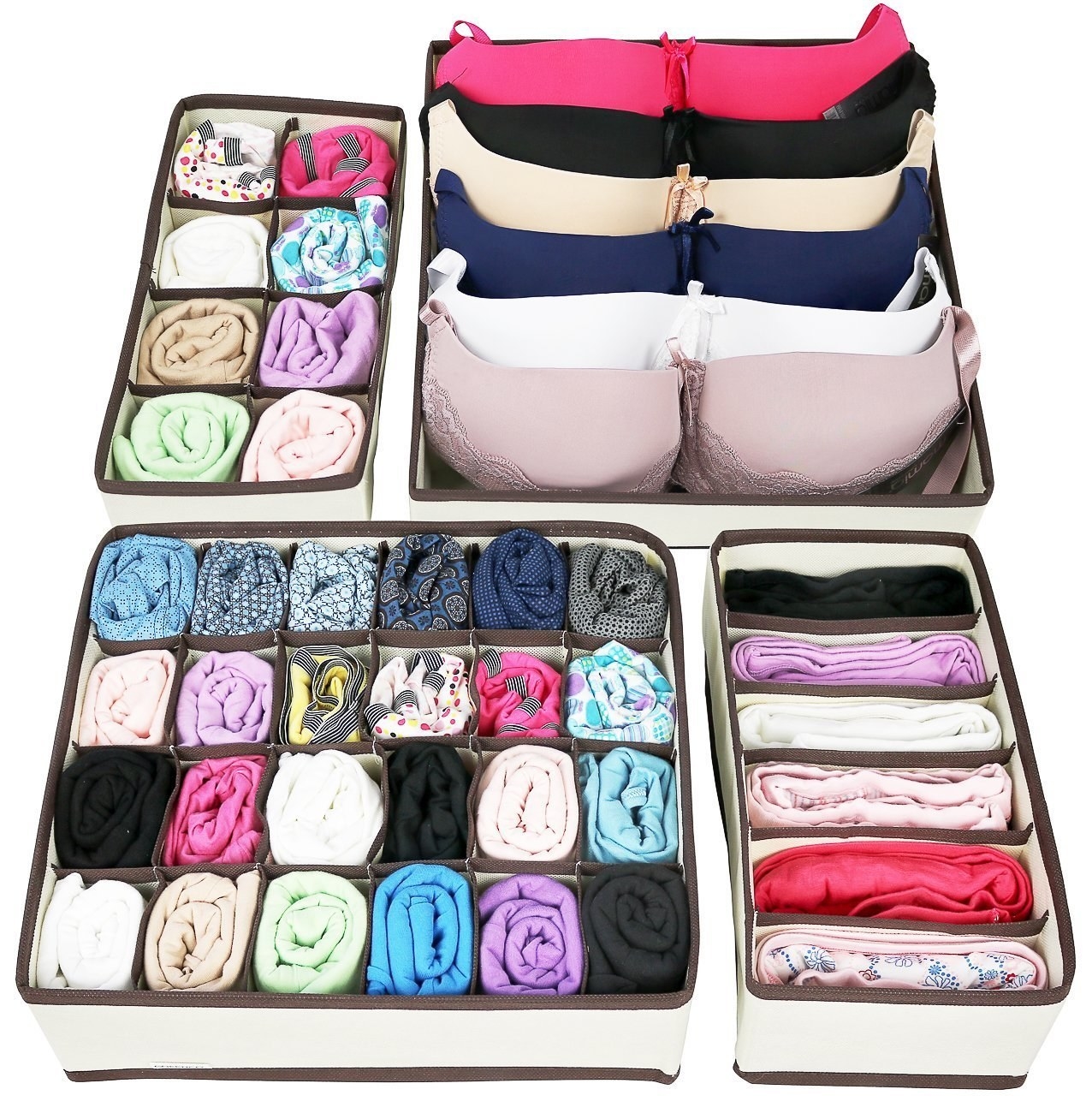 9.
A magnetic weekly chore calendar so you can get all your shit done like the true adult you are. This is also an excellent tool for kids who *accidentally* struggle with keeping track of which chores are theirs.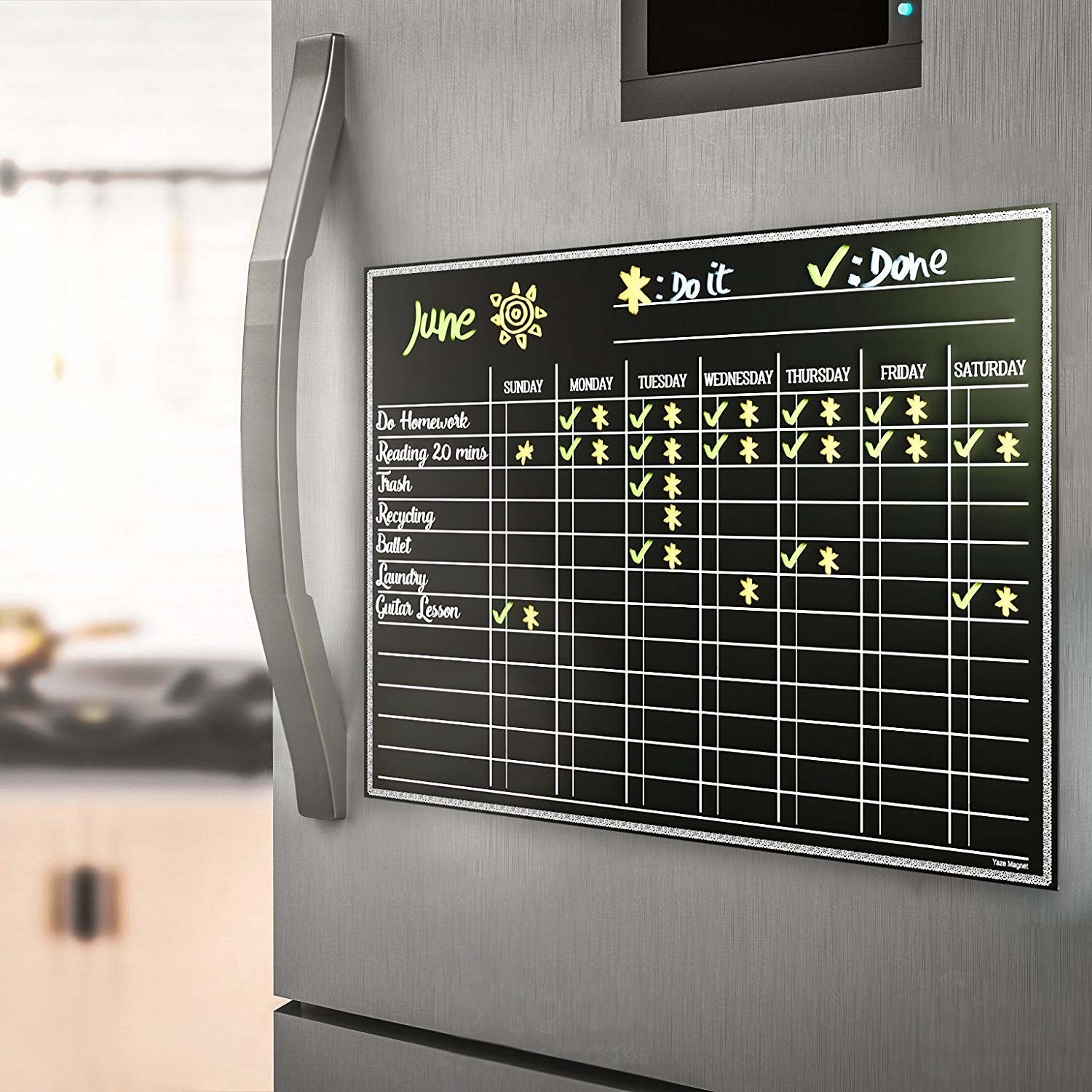 10.
And to hang next to your chore calendar, a magnetic weekly planner to help you successfully track your meals. It'll end the "what's for dinner?" guessing game at the end of each day, plus give you a spot to keep track of groceries.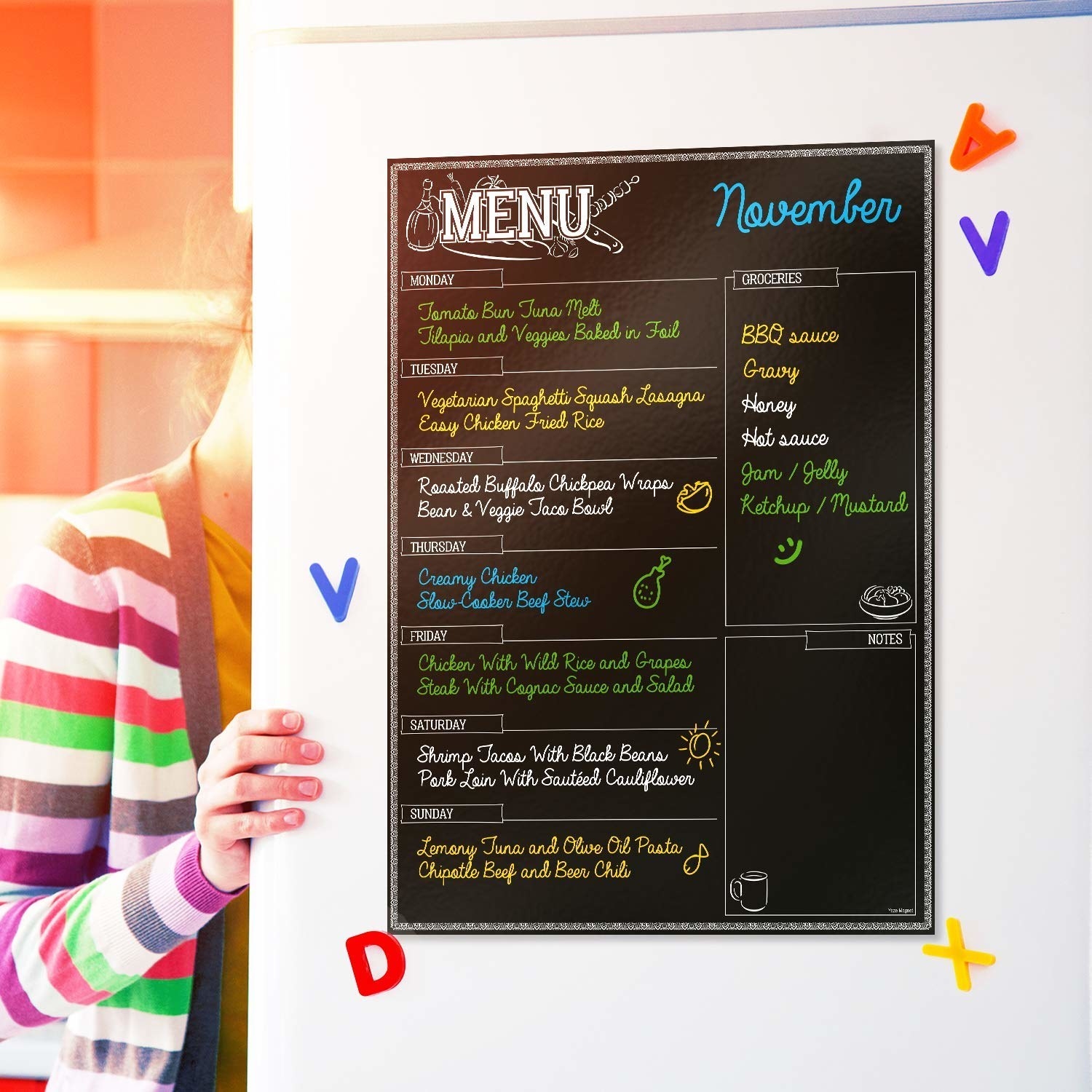 11.
An eight-piece closet storage system with a 12-pair shoe rack, an eight-shelf hanging organizer, four storage drawers, a mesh laundry bag, and a pop-up hamper. When used all together, the set will transform the amount of clothing you can keep in one closet.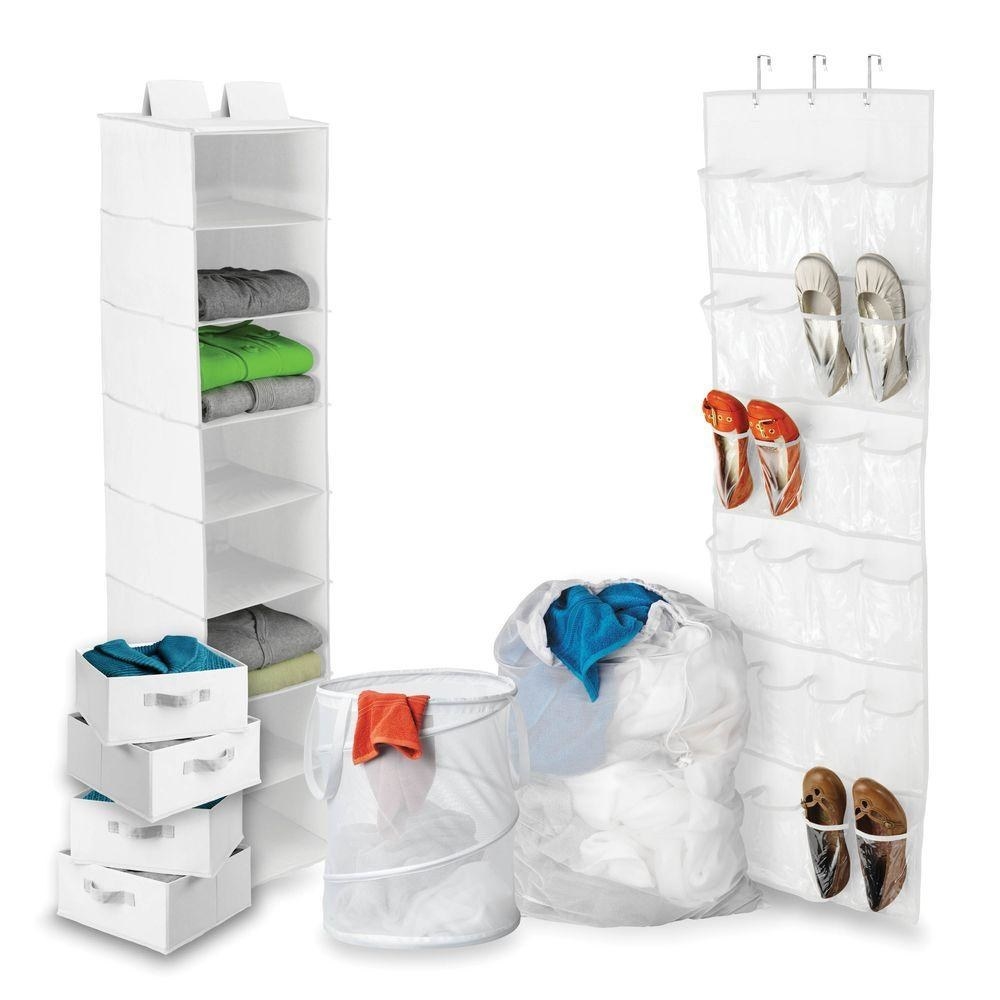 12.
A storage ottoman perfect for shoes, sweaters, sheets, and literally anything else you may have lying around your floor. It'll also double as extra seating and free up space on The Chair where you dump everything.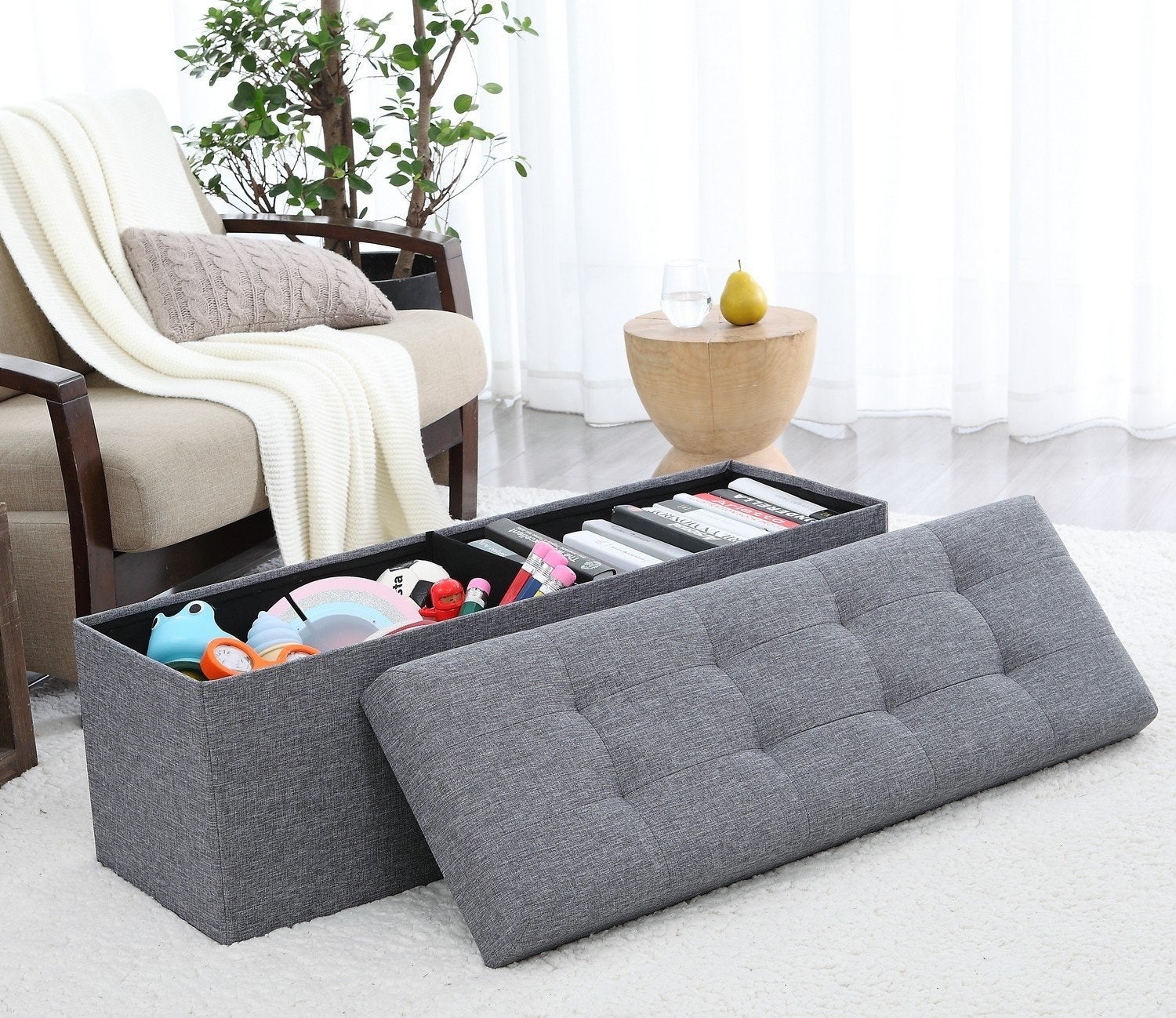 13.
An expandable shelf to organize that messy space under your sink where things just pile up with zero order. This is a great solution for cleaning supplies, toilet paper, and bathroom supplies.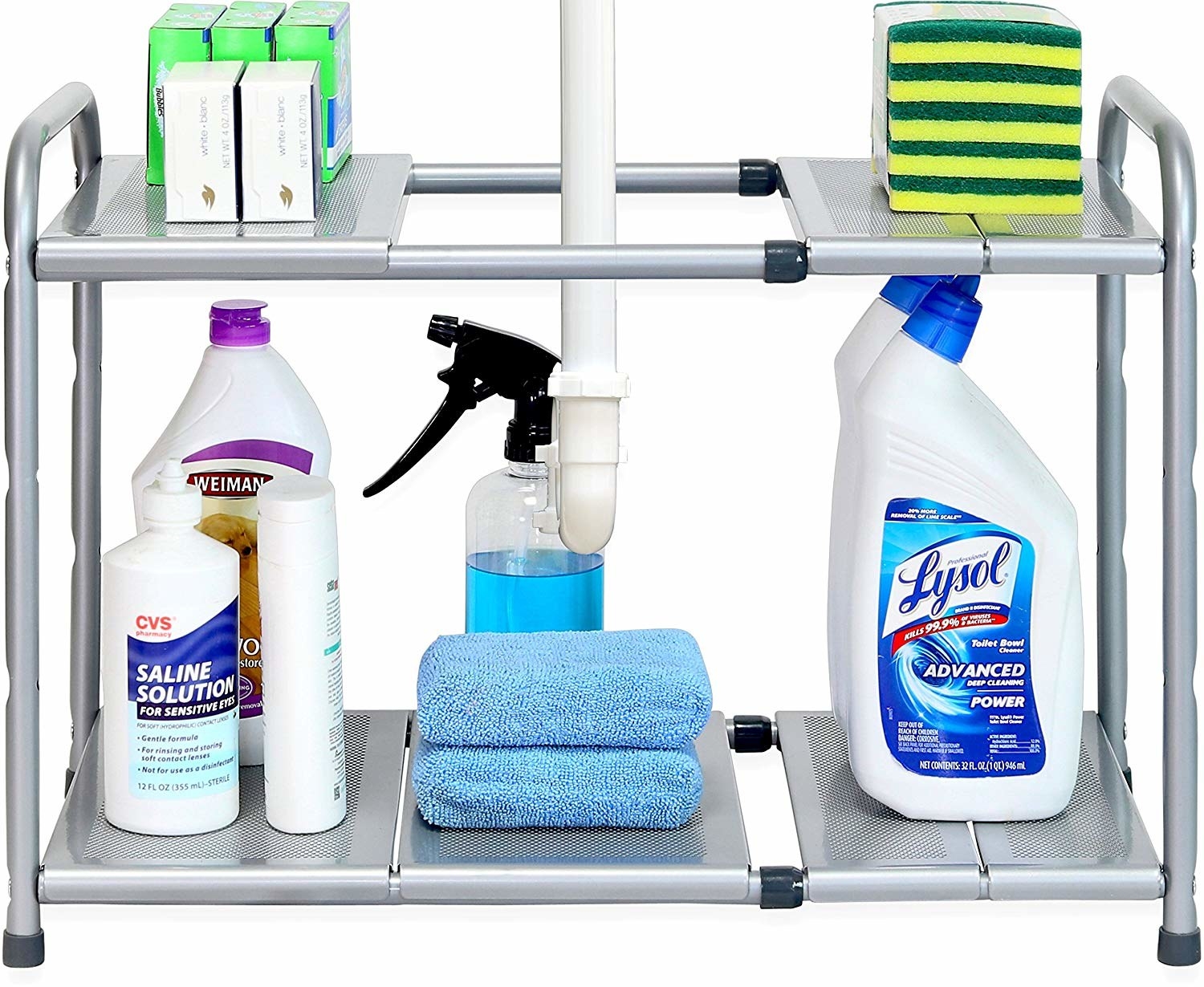 14.
Shelf dividers, because we all know that stacking clothes too high can cause the pile to tip over. These dividers will keep sweaters, jeans, tops, linens, and towels standing upright.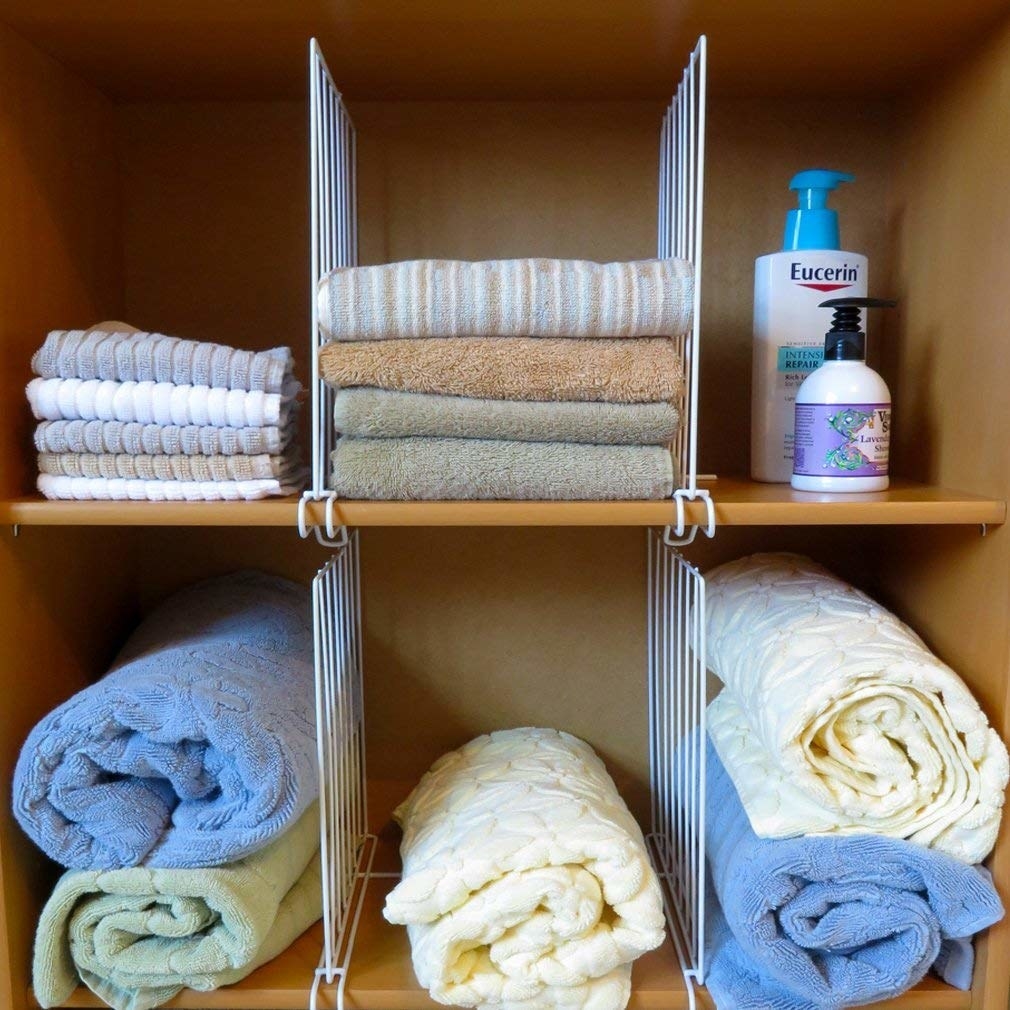 15.
A plastic bag holder so you can finally become a civilized human being and stop storing random plastic bags within other plastic bags under your sink. Yes, we do it too.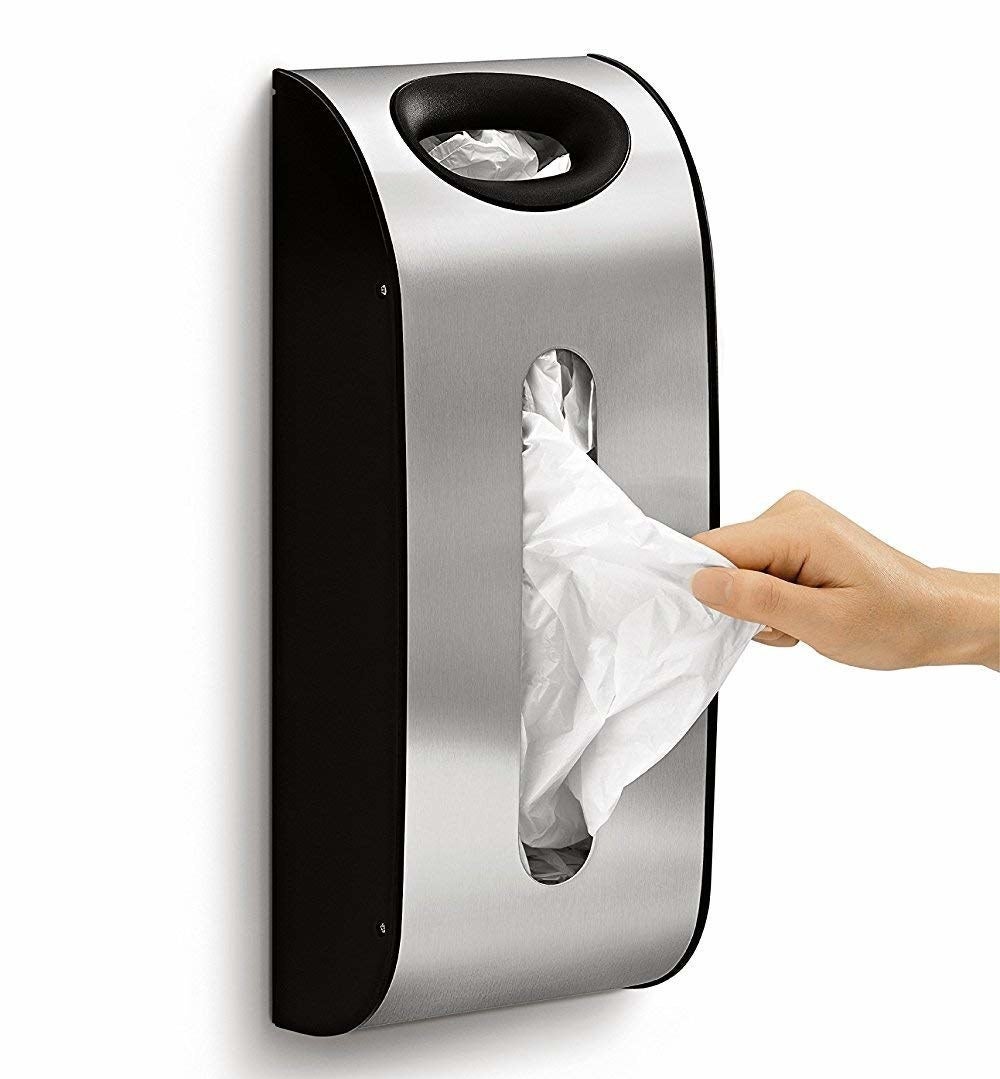 16.
A customizable utility door rack to keep your most important items prepared for a quick exit. You can load it will all the essentials: your wallet, keys, backpack, purse, and mail.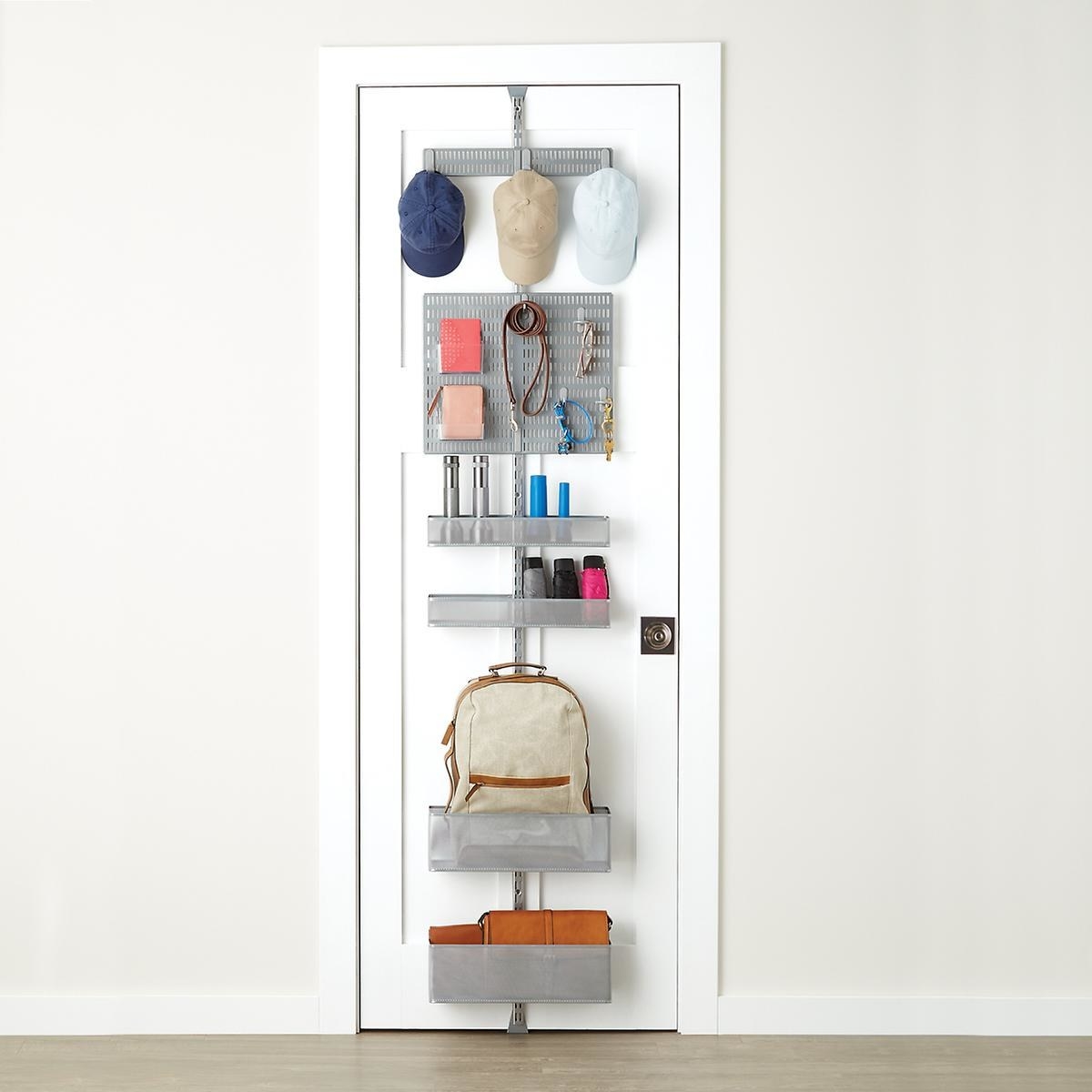 17.
A K-cup holder that'll fit up to 40 cups; the drawers lower to eye-level so you can easily see your collection while trying to make coffee in the morning.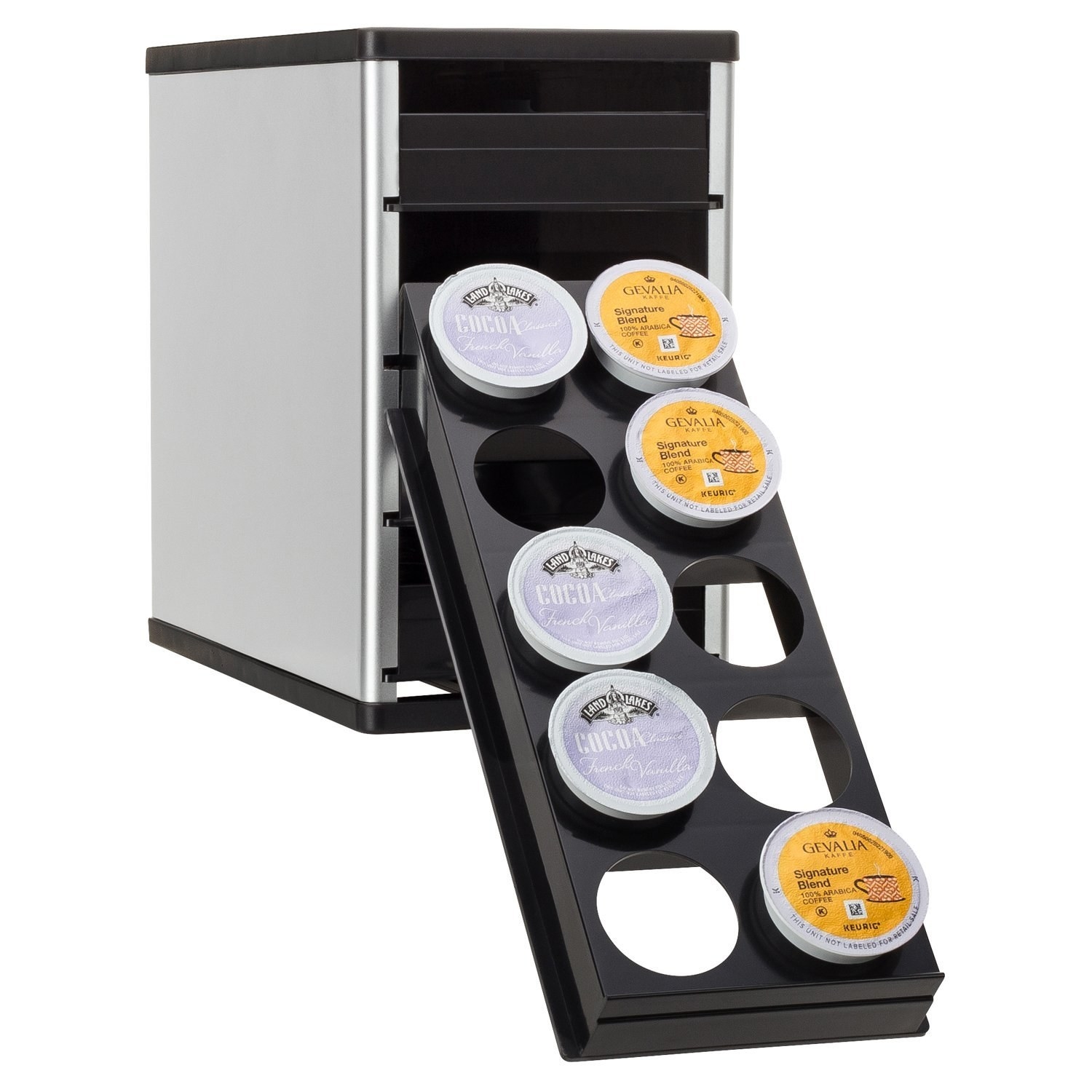 18.
A five-foot rustic wooden ladder to hang blankets from, or to store plants and decorative objects! Either way, this ladder will aid in reducing clutter, displaying items for easy access.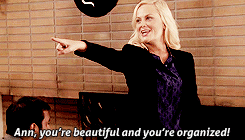 For even more articles, check out:
12 Amazing Products For Curly Hair And How To Use Them
23 Of The Best Purses You Can Get On Amazon
18 Of The Best Pillows You Can Get On Amazon
18 Of The Best Places To Buy Bathing Suits Online
Shopping for something specific? Check out BuzzFeed Reviews to find the best things for every budget!