51 DIY Ways To Throw The Best New Year's Party Ever
1.
Make a moon-shaped piñata.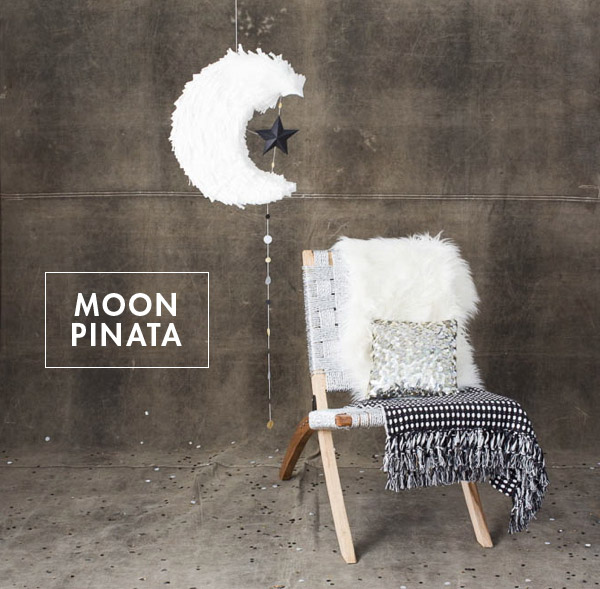 2.
Create origami paper star ornaments.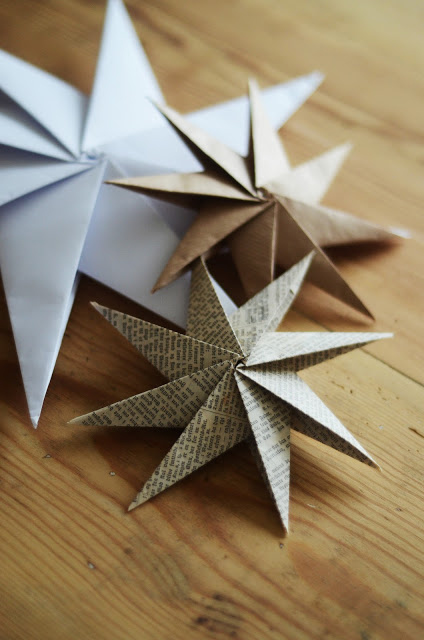 3.
Fold paper cubes to make a decorative string of lights.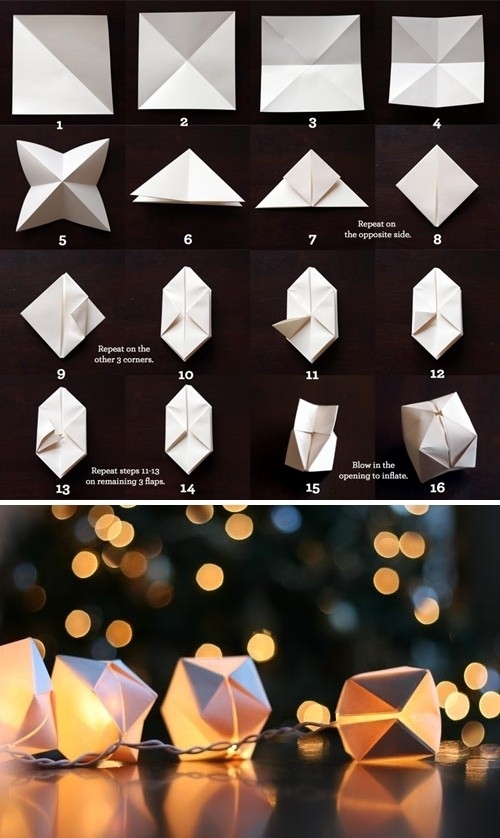 4.
Tape giant confetti to your walls.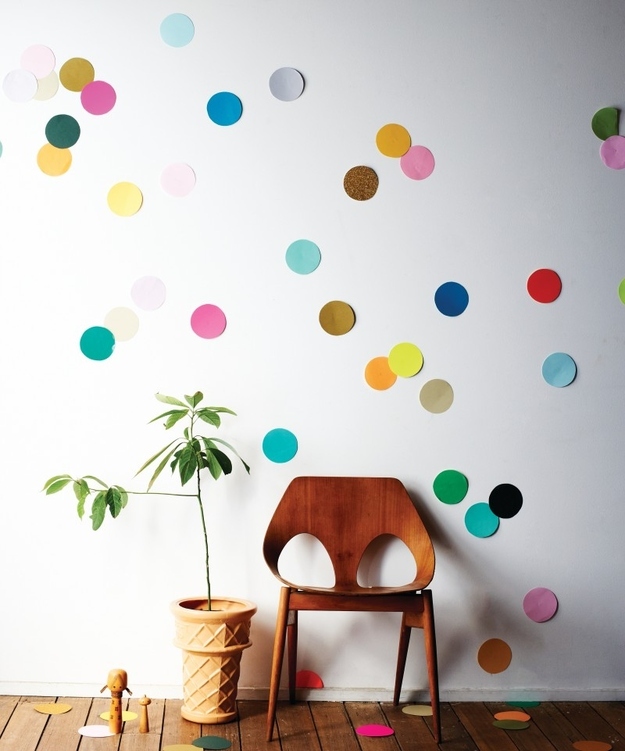 5.
Make these festive drink stirrers using pom-poms.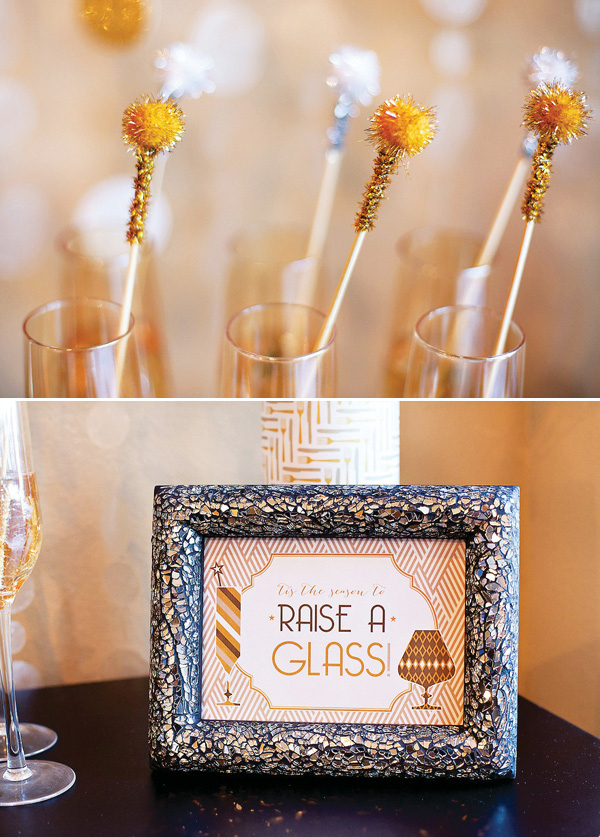 6.
Use metallic yarn pom-poms as cupcake toppers.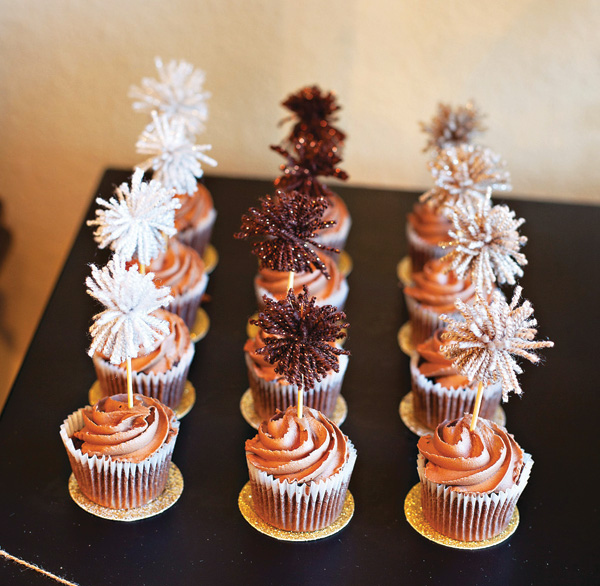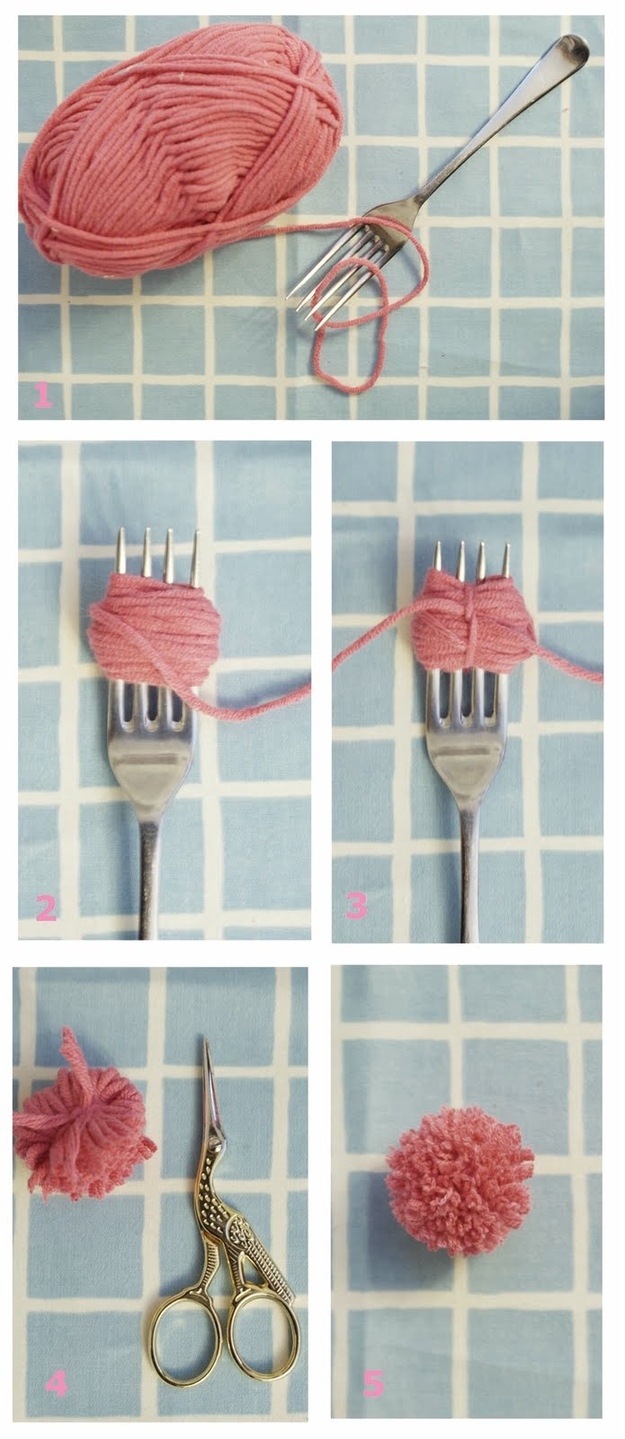 7.
Cover your champagne bottles in glitter.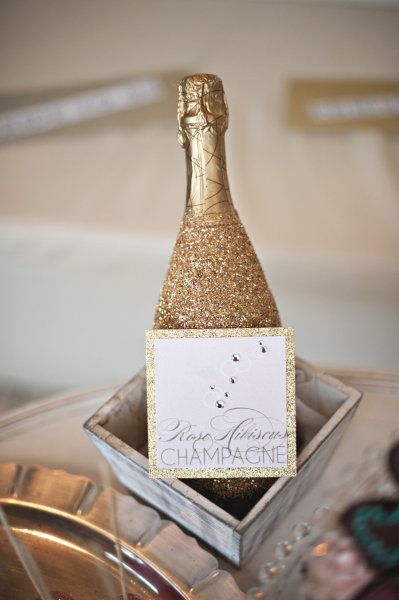 8.
Cut up strips of paper streamers for a backdrop.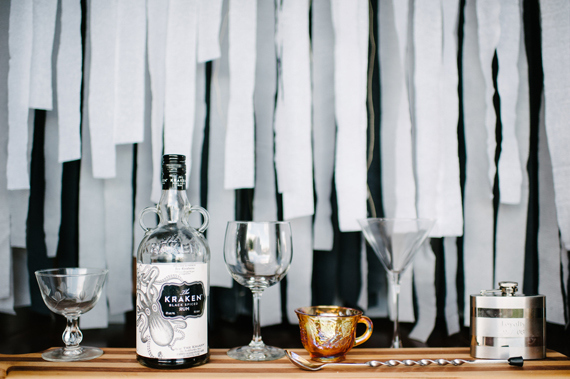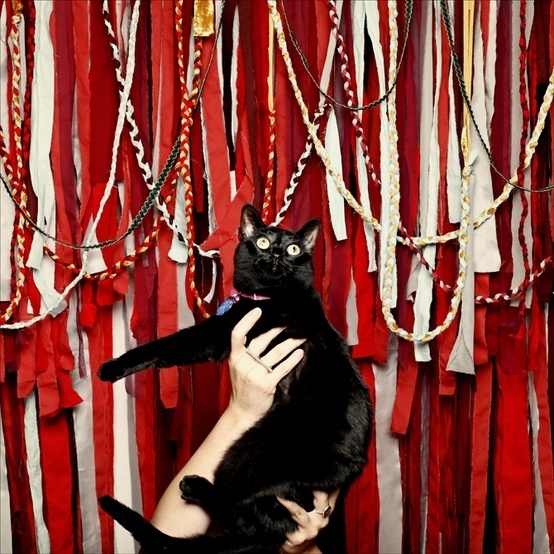 9.
Spray-paint bow-tie pasta to make an easy garland.
10.
Dip feathers in gold paint and glitter.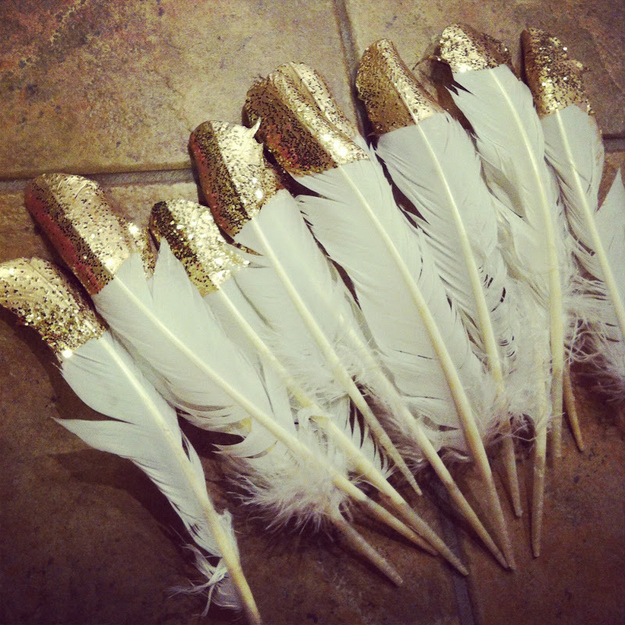 11.
Easily make these celestial spikes with glitter, Styrofoam balls, and spray-painted toothpicks.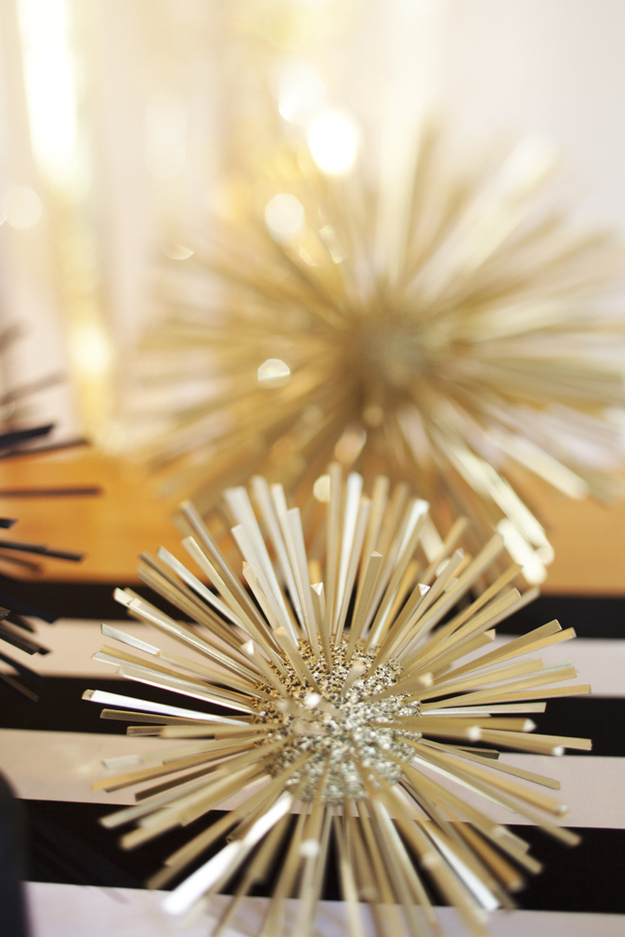 12.
This awesome chandelier is actually an Ikea hack.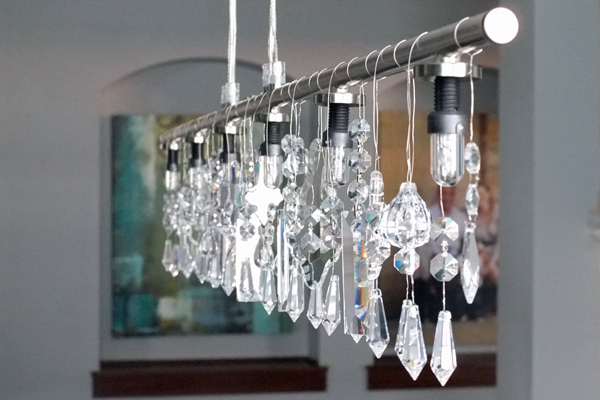 13.
Use colored paper to make these cracklers.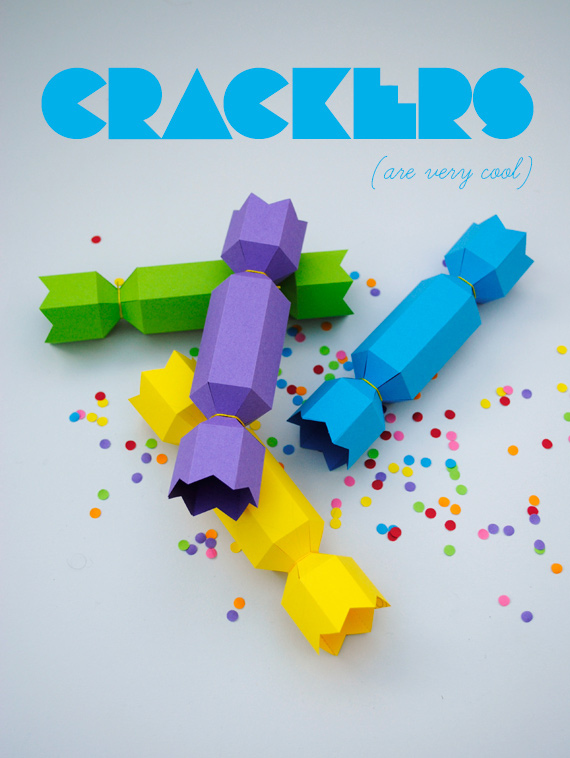 14.
Make a constellation cookie tray.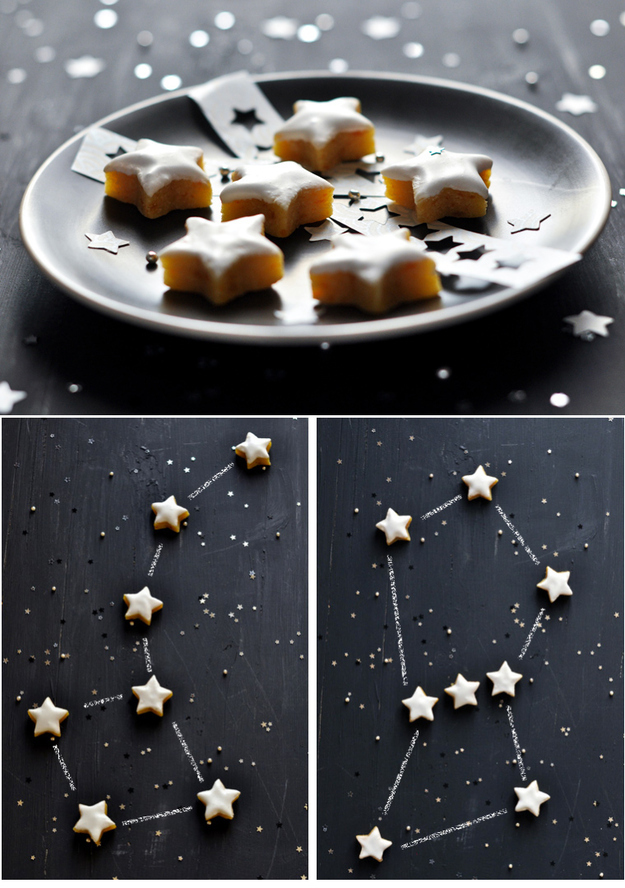 15.
Or make easy origami stars from strips of paper.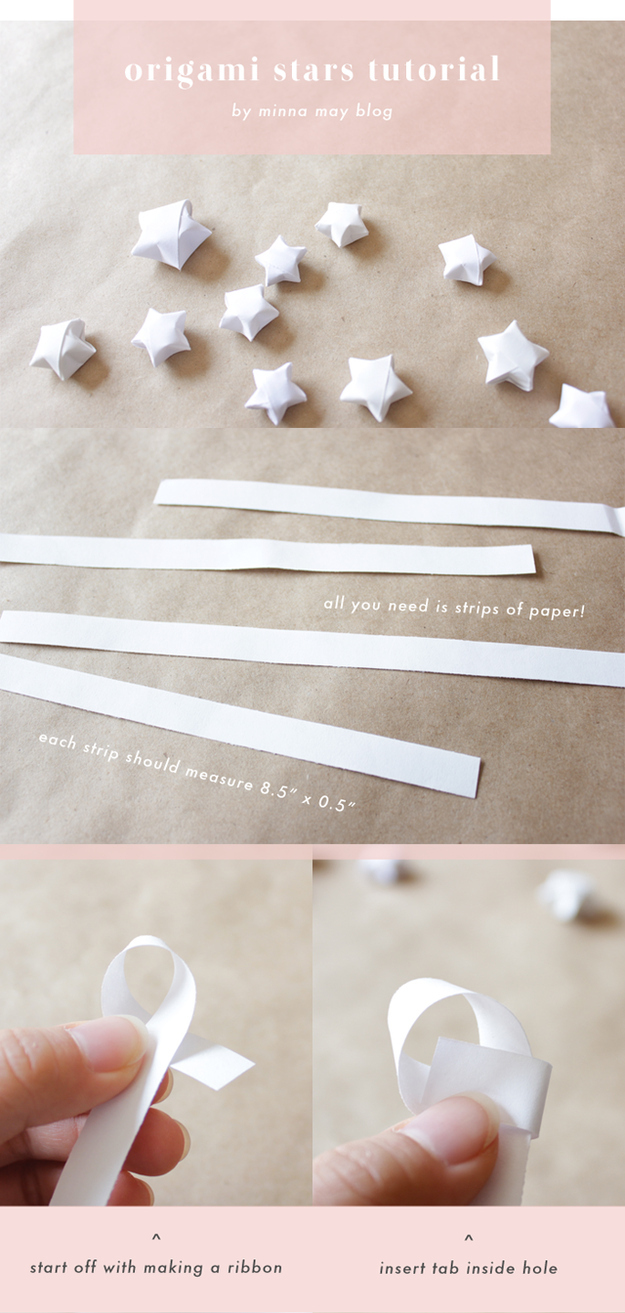 16.
Spray-paint a doily onto a lightbulb.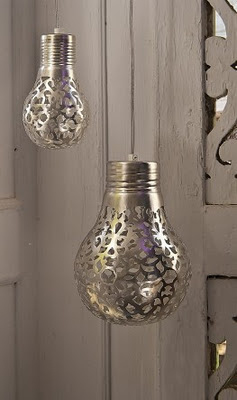 17.
Hang giant tissue paper pom-poms from the ceiling.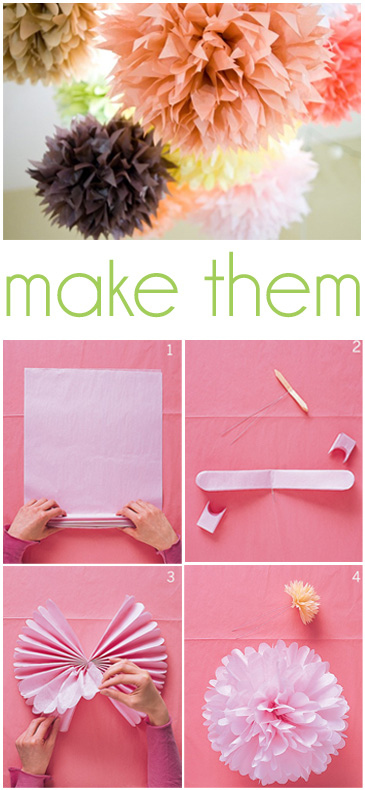 18.
Serve gold-spun cotton candy.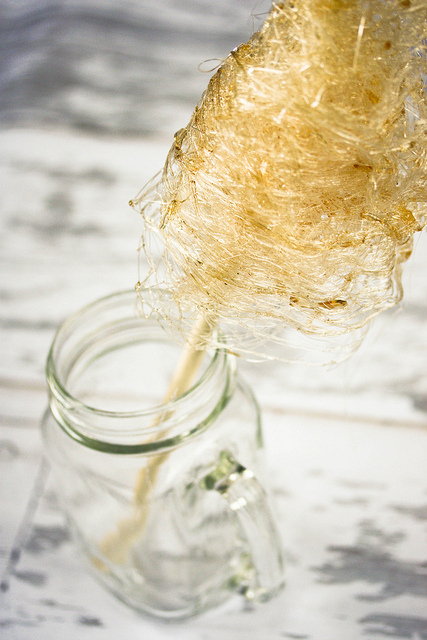 19.
Make your own party hats.

20.
Create masks for your guests.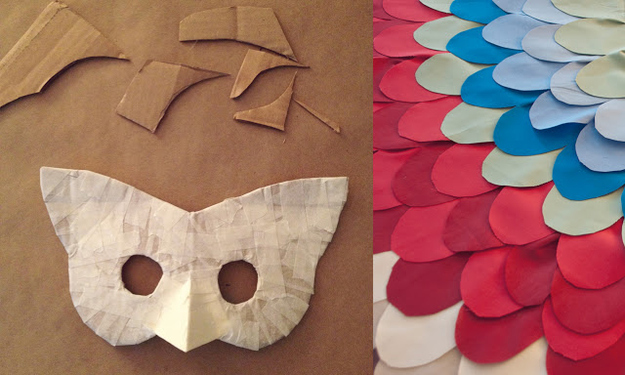 21.
Hang some flashy pyramid ornaments.

22.
Spell letters out with pipe cleaners to make cake toppers or drink stirrers.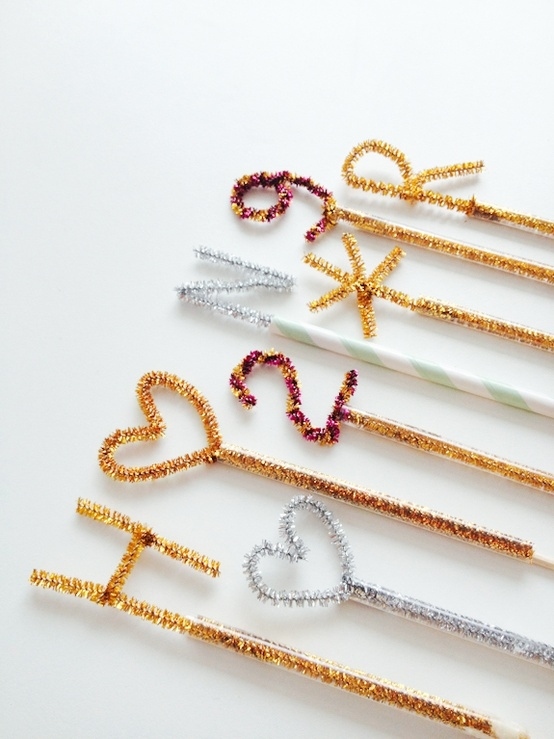 23.
Fold these dodecahedron stars as table decorations.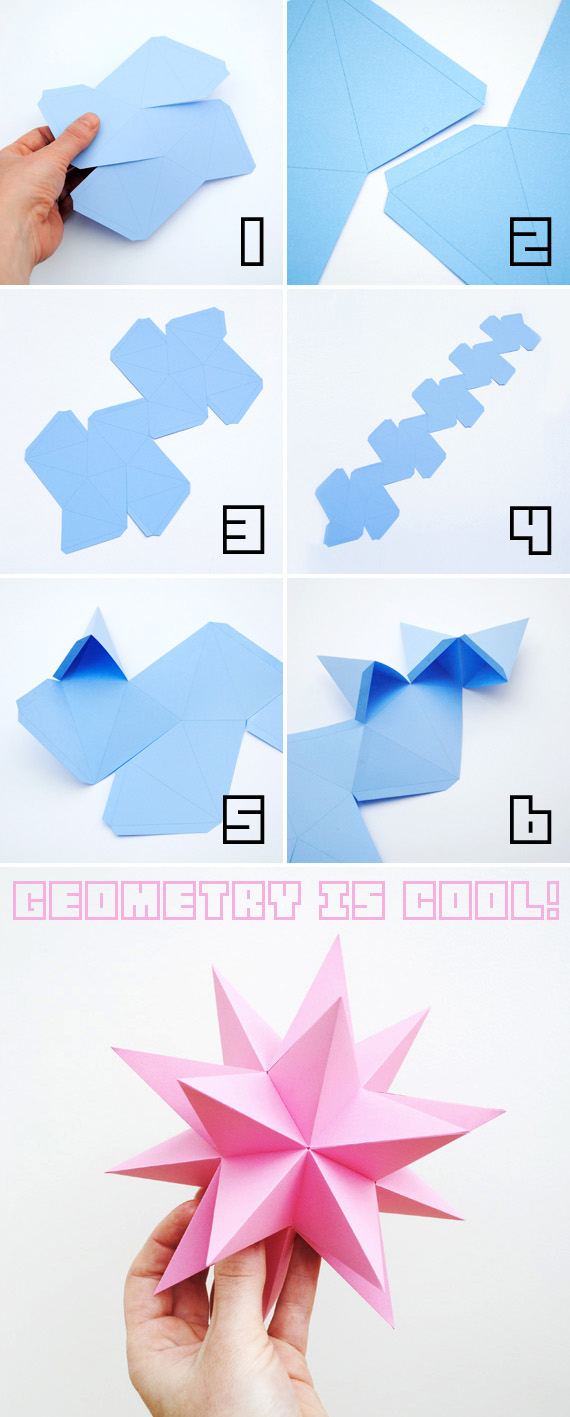 24.
Use glittery marshmallow stars if you're serving hot chocolate.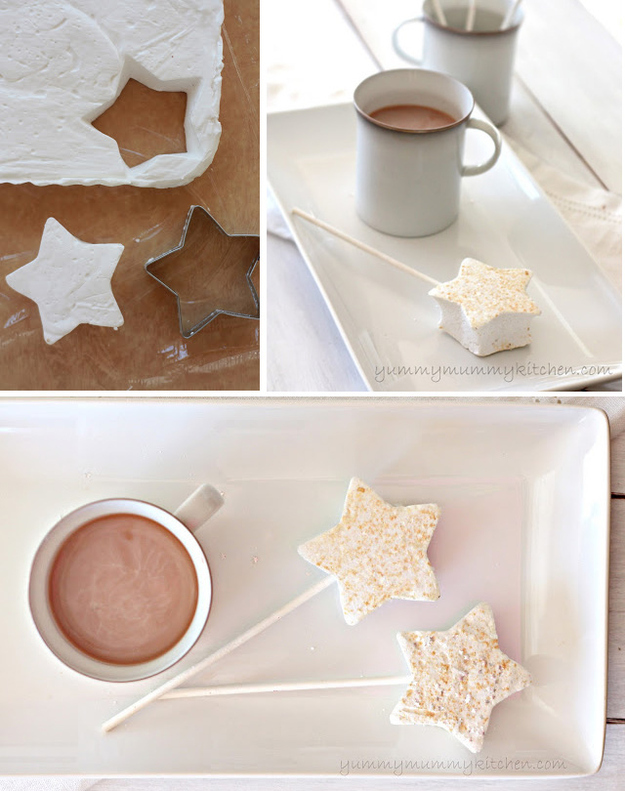 25.
Glue silver coins onto mounted Styrofoam letters.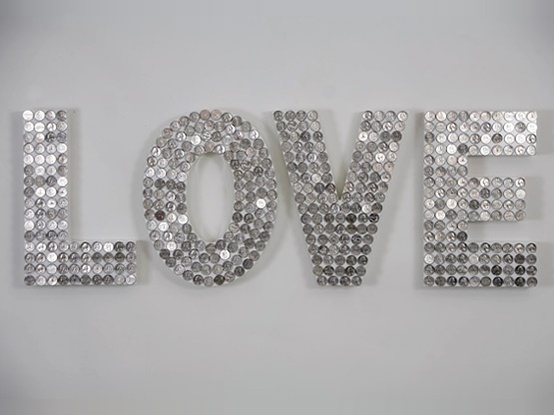 26.
Frame your mirrors with starry string lights.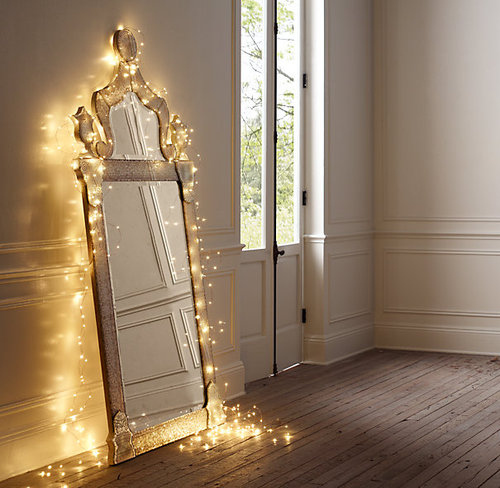 27.
Recycle that extra tinsel by making these drink stirrers.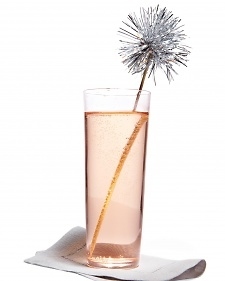 28.
String paper tassels together to create a garland.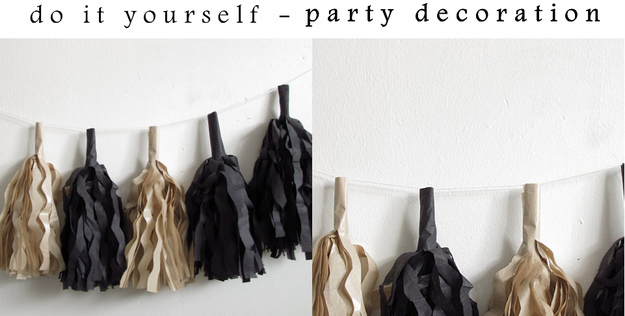 29.
Take a paint pen to some shot glasses.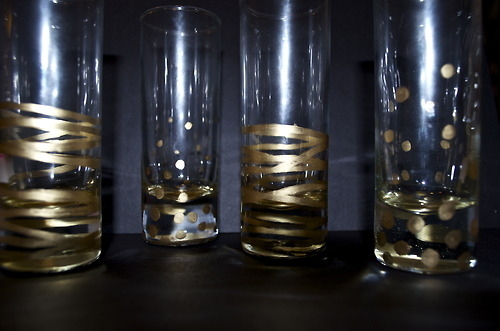 30.
Top your drinks with these sequined star stirrers.
31.
Make pink and silver streamers out of leftover wrapping ribbon.
32.
Create a sequined pallet photo backdrop for your guests.

33.
Serve your drinks in spray-painted mason jars.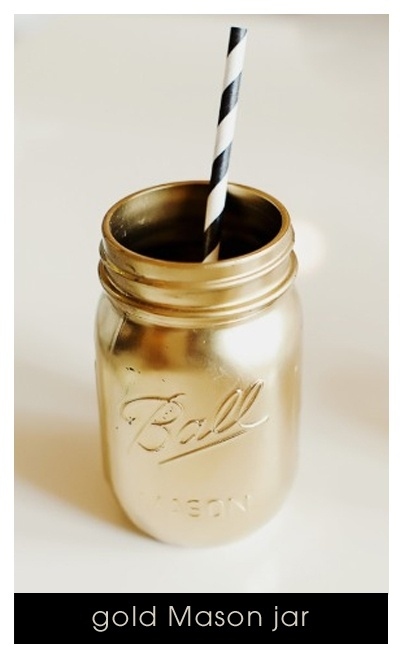 34.
Stick colorful squares of washi tape on the wall.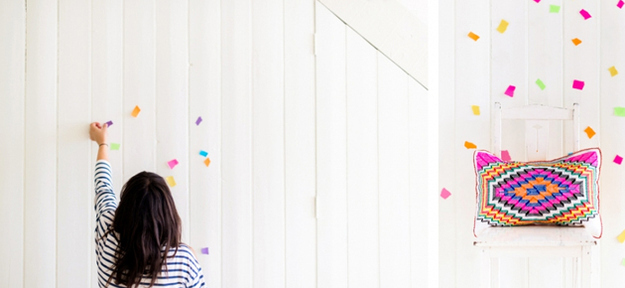 35.
Attach sparkly foam circles to balloon strings.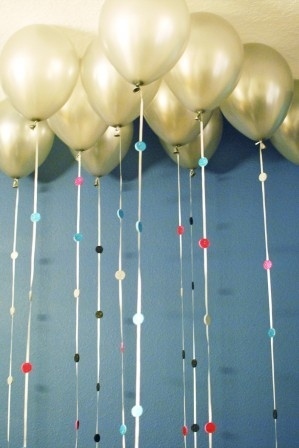 36.
Recycle brass tacks by making these baubles.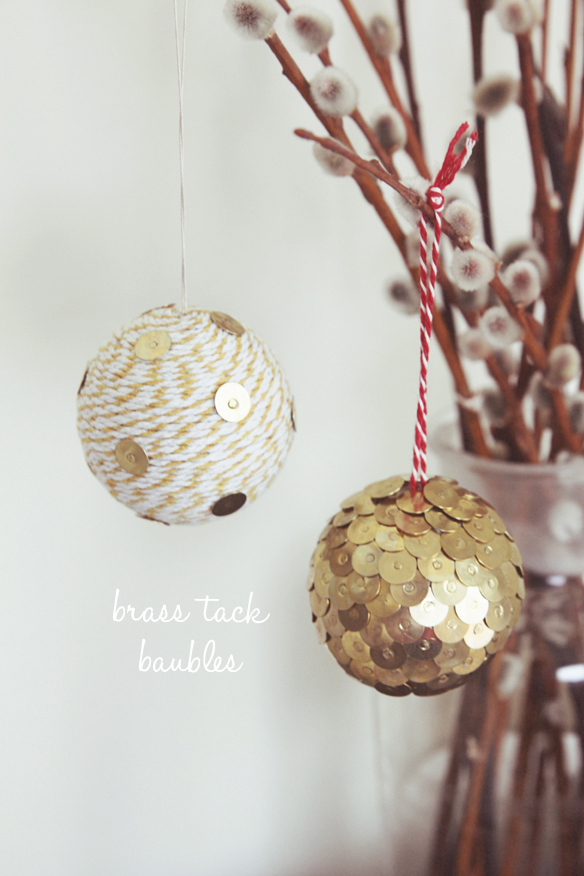 37.
The perfect party favor — golden disco ball pendants.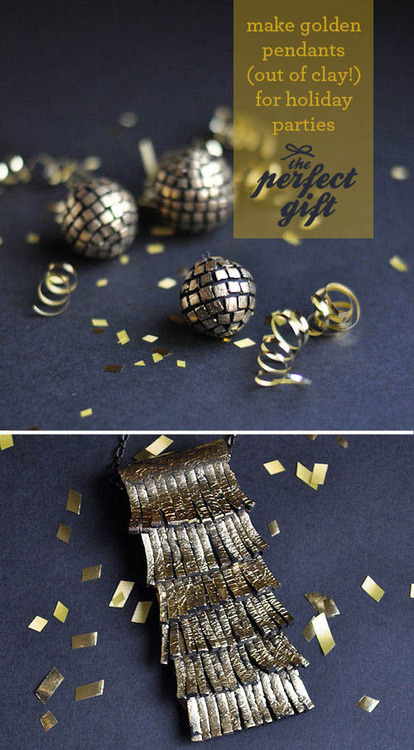 38.
Make diamond-shaped marshmallows.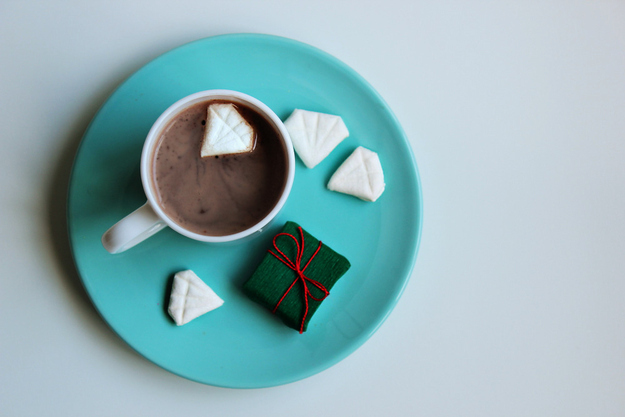 39.
Wrap cardboard numbers in tinsel.
40.
Cover your cookies with metallic dust.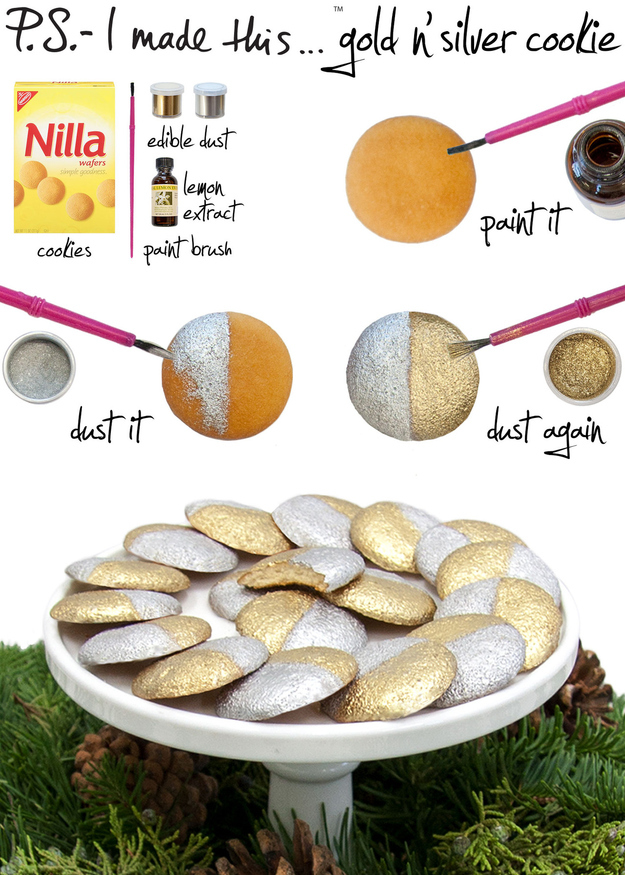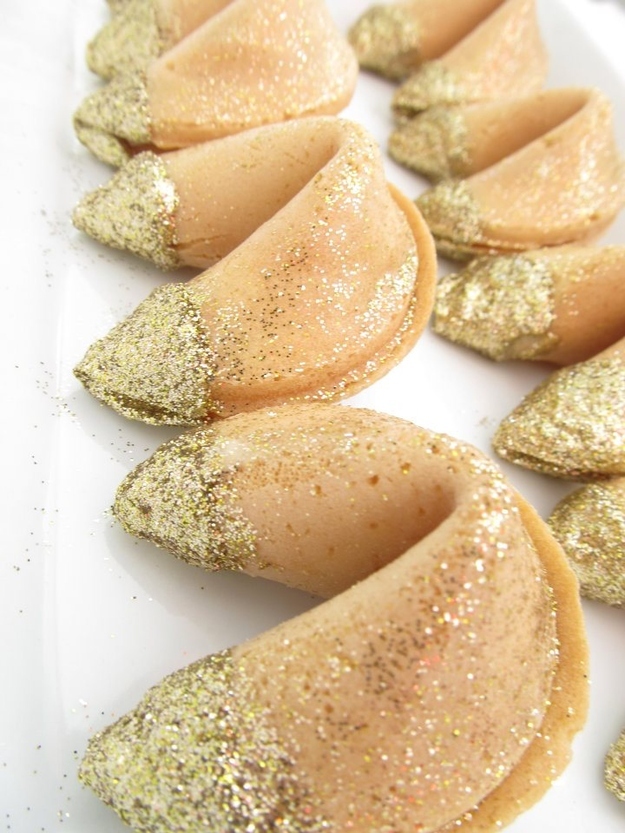 41.
Spray-paint the stems of your wineglasses.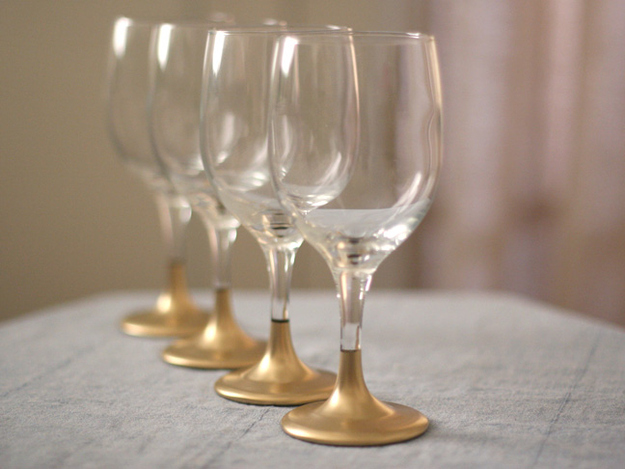 42.
Fill shiny matchboxes with confetti to give to your guests.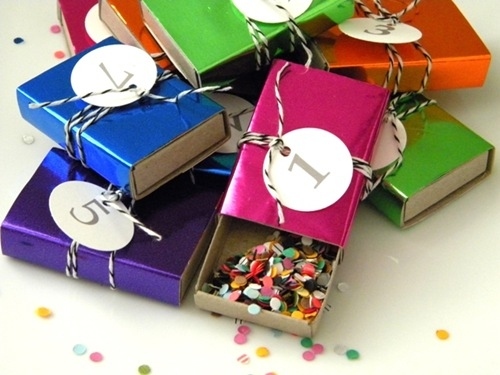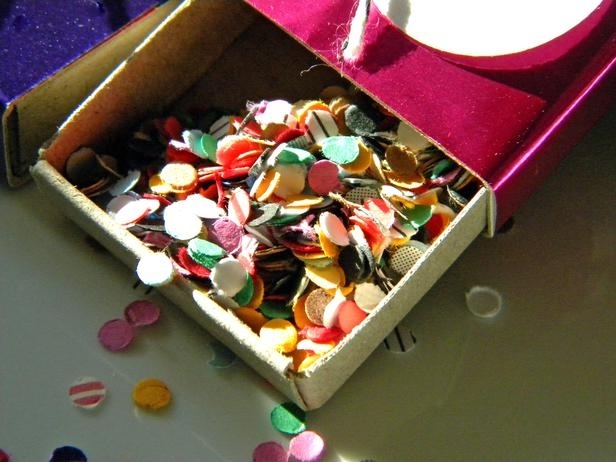 43.
Cover paper lanterns with glitter.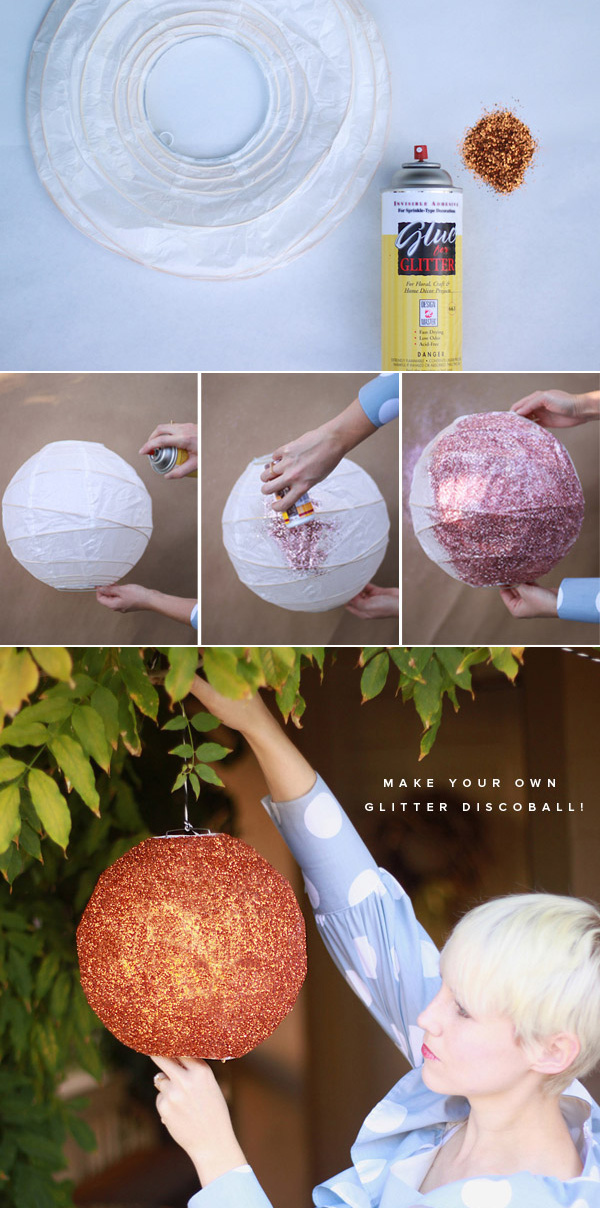 44.
Make a colorful chandelier out of paper.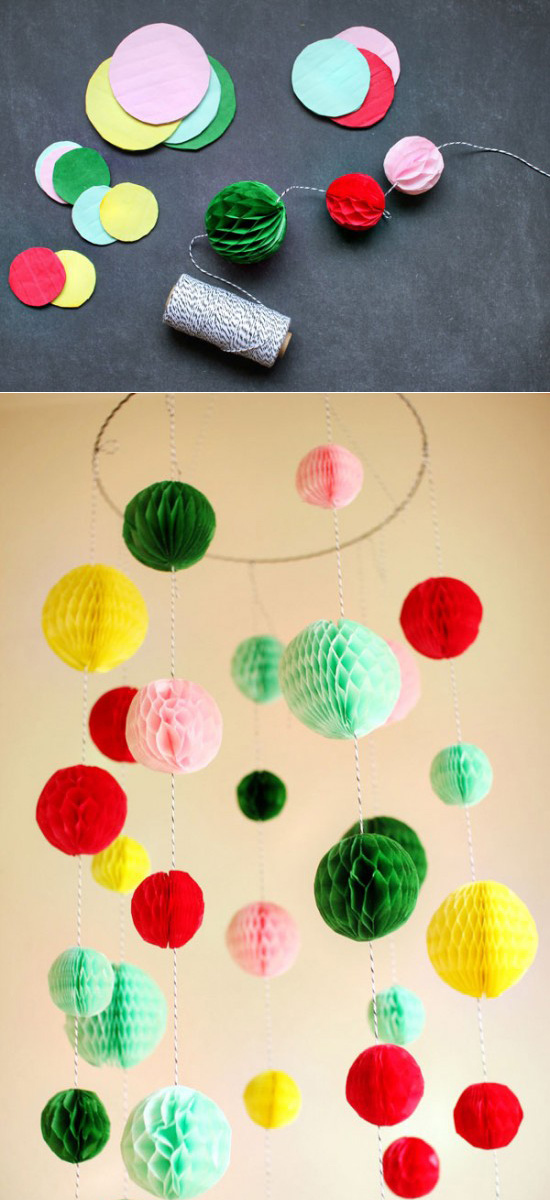 45.
Cut circles out of paper to create clocks for your cupcakes.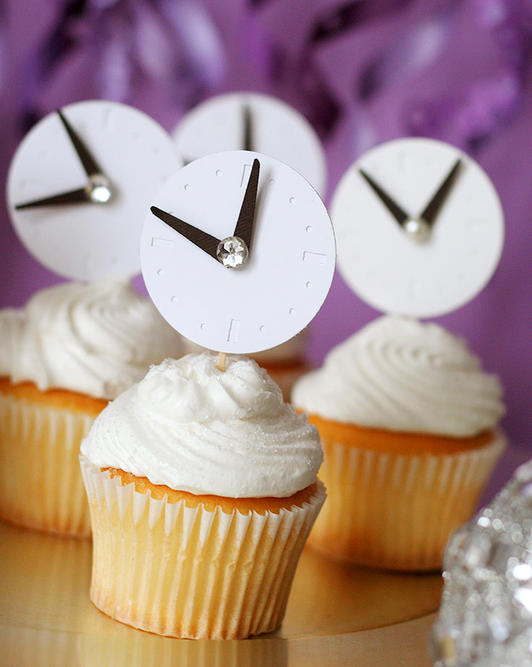 46.
Hang tassels off your balloons.
47.
Make countdown champagne glasses by spray-painting numbers on them.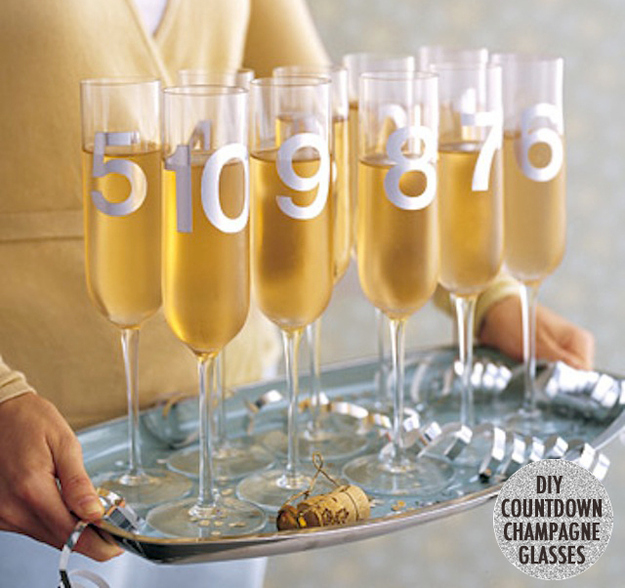 48.
Hand out sparkle sticks.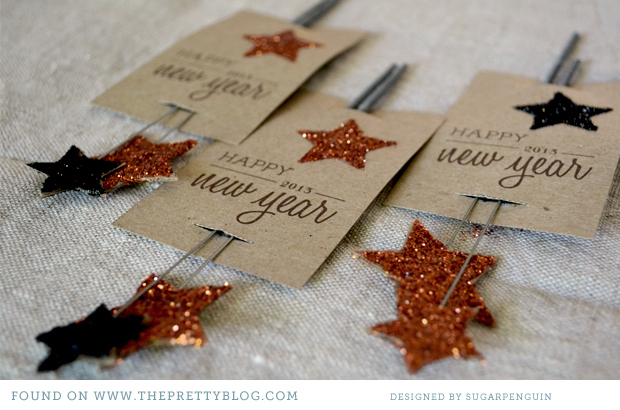 49.
Make crowns for your guests.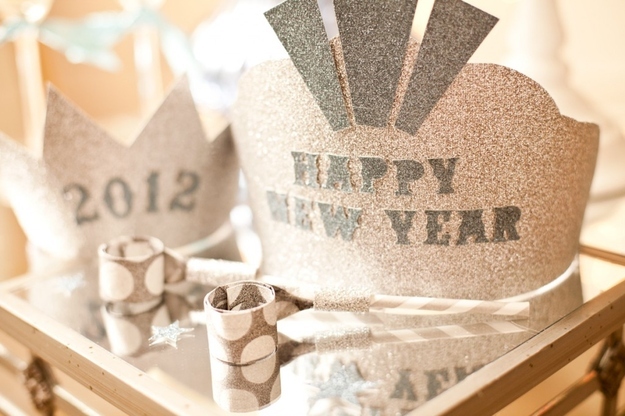 50.
Make your own confetti poppers.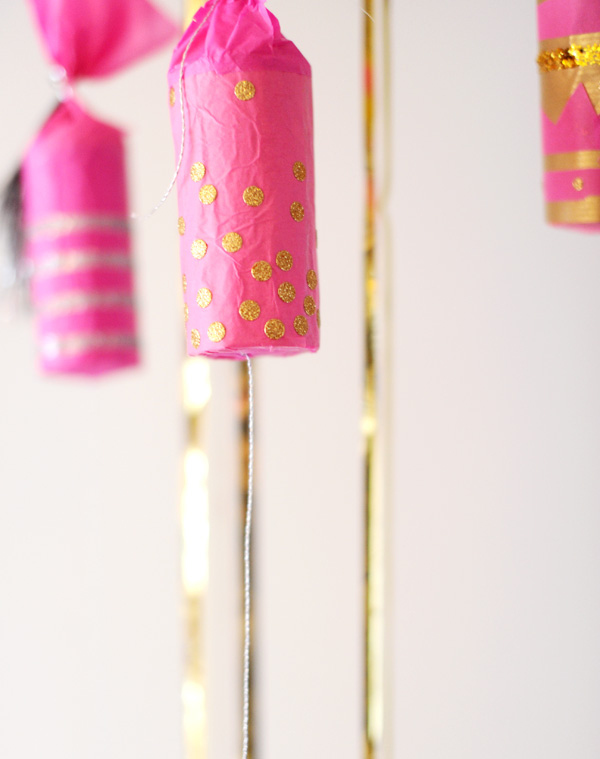 51.
Walk into a room holding a tray of ice cream, complete with lit sparklers.