Kittens Found Huddled up in a Truck, Won't Leave Each Other's Side.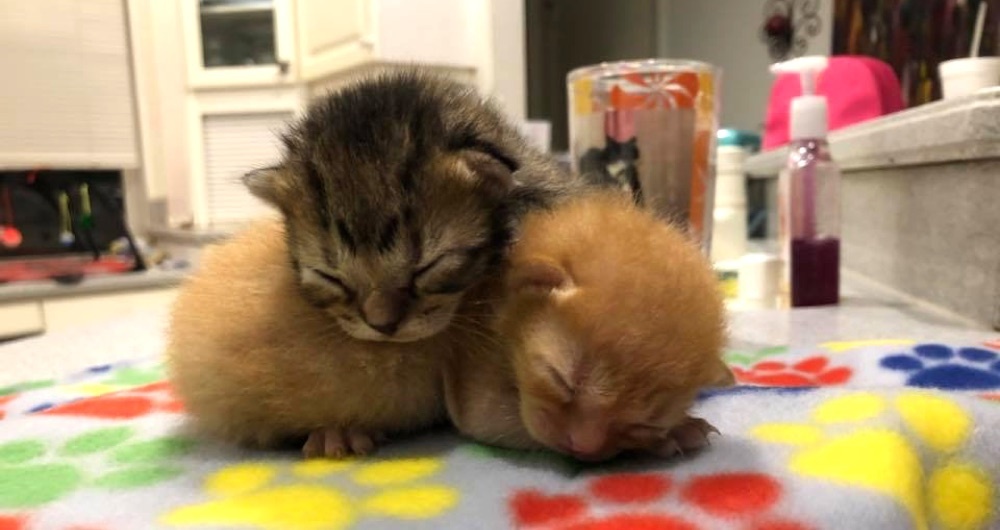 Two one-week-old kittens were found huddled up in a truck in a neighborhood of Sarasota, Florida.
After hours of waiting for their mother cat to return but to no avail, a neighbor reached out to a local rescue group for help.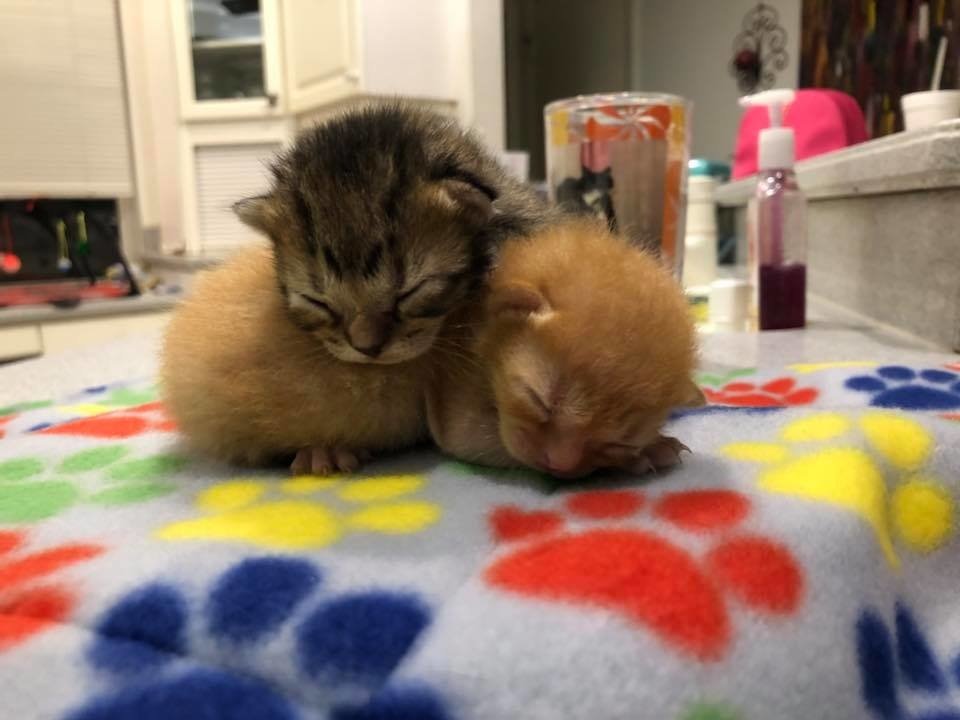 Samantha Fox at Fox Foster Kittens

Samantha Fox, founder of

Fox Foster Kittens

, received an urgent message a week ago about two kittens abandoned by their young mother. They were found in the back of a truck, and their mama cat never came back after many hours.

"It was getting dark. These two were at risk of hypothermia and being eaten by wild animals, so we went and picked them up," Samantha told

Love Meow

.
The kittens were cold, flea infested and starving. Samantha rushed them to Suncoast Veterinary Emergency and Specialty Center to get them immediate medical attention. After a warm bath to remove the fleas, they perked up and started eating. The two kittens then settled in for a nap on a soft, warm blanket.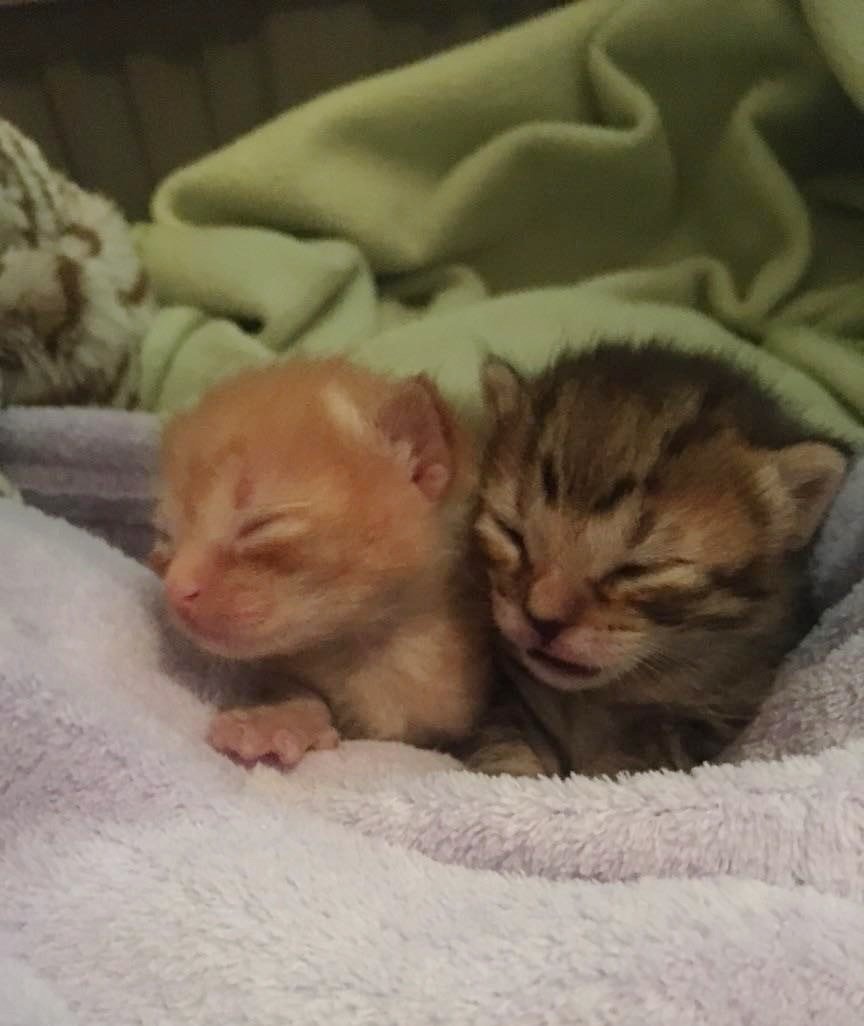 Samantha Fox at Fox Foster Kittens

The feline siblings needed to be bottle fed every two hours and to be cared for around the clock.
"Thankfully, Chapin and Laura, two vet techs, offered to foster. The kittens are doing fantastic, eating like champs and purring like crazy.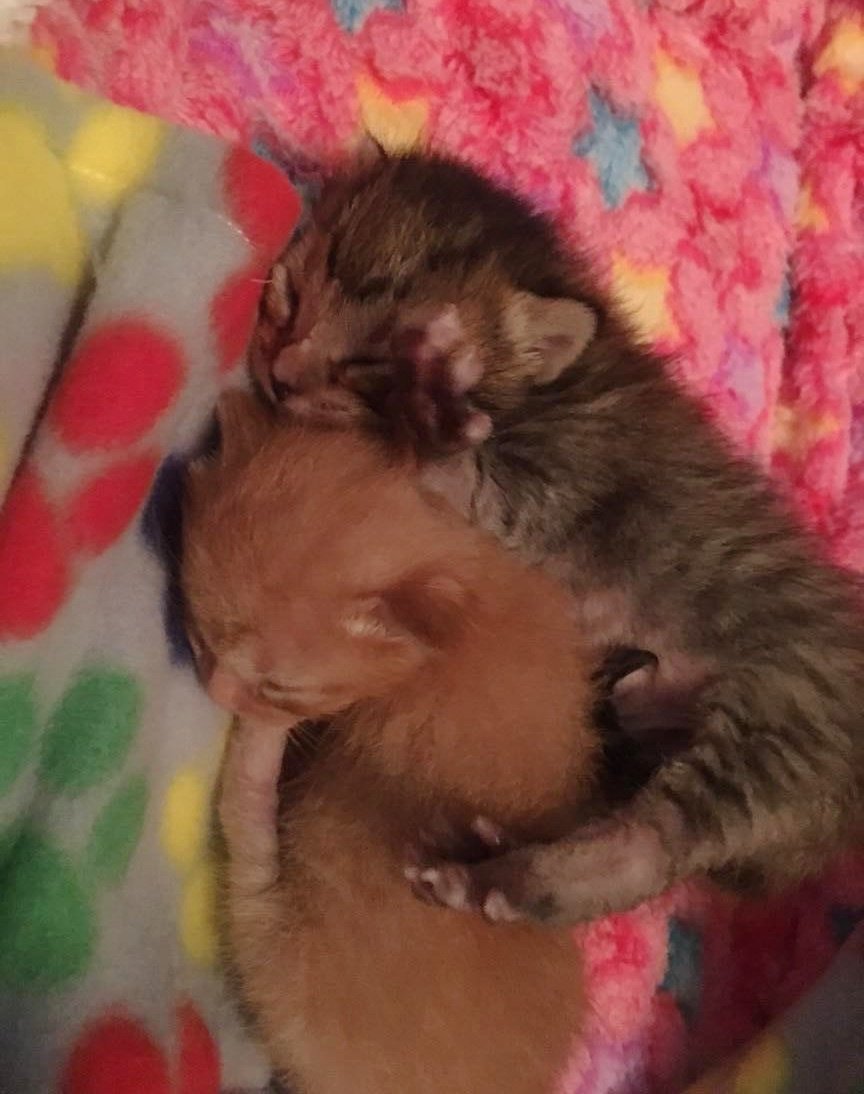 Samantha Fox at Fox Foster Kittens

"We are working on getting mama trapped and spayed so no more 'oops' litters for her," Samantha told Love Meow.
The kitties have been named Peter and Nala. They are like two peas in a pod.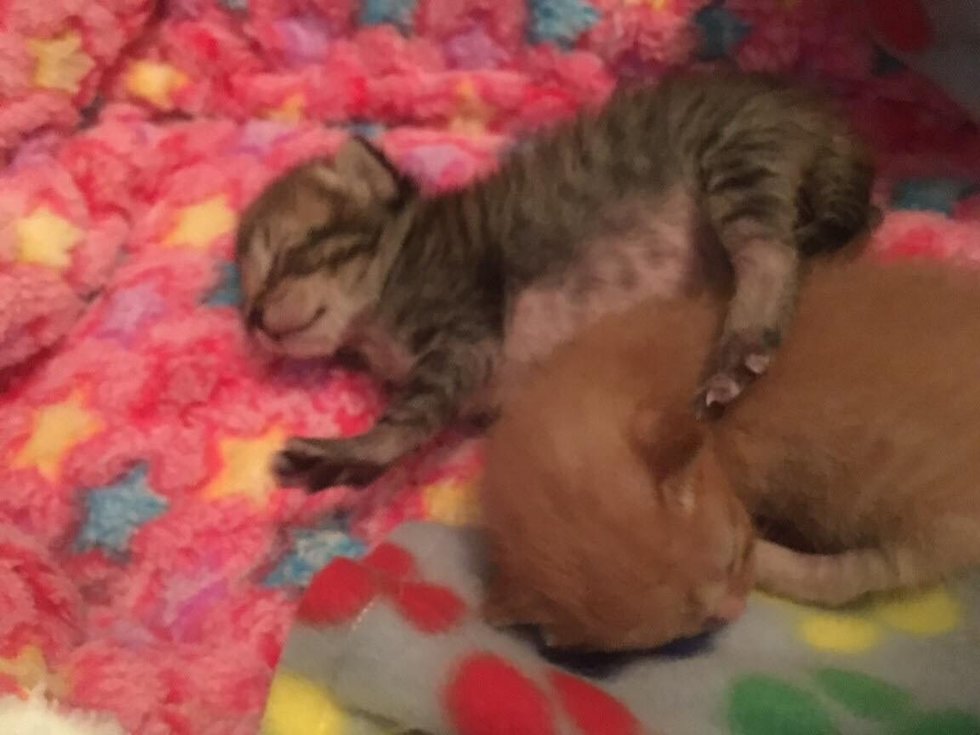 Samantha Fox at Fox Foster Kittens

The two kept each other warm in the truck when they were found a week ago. Now they are keeping each other close for comfort, purring aloud with full bellies.
"They are always snuggling together."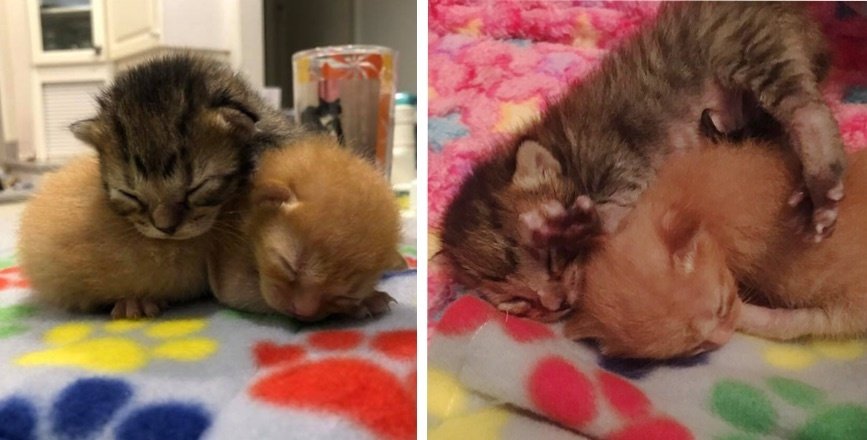 Samantha Fox at Fox Foster Kittens

Share this story with your friends. Follow

updates on Peter and Nala on Facebook

and

Instagram

. If you would like to support their rescue efforts,

click here to see how you can help

.
Related story:

Kitten Found at Gas Station Hasn't Stopped Cuddling His Rescuer Who Was Also Abandoned at Birth