Sandra Oh Took A Moment To Appreciate The Changing Face Of Hollywood During The Golden Globes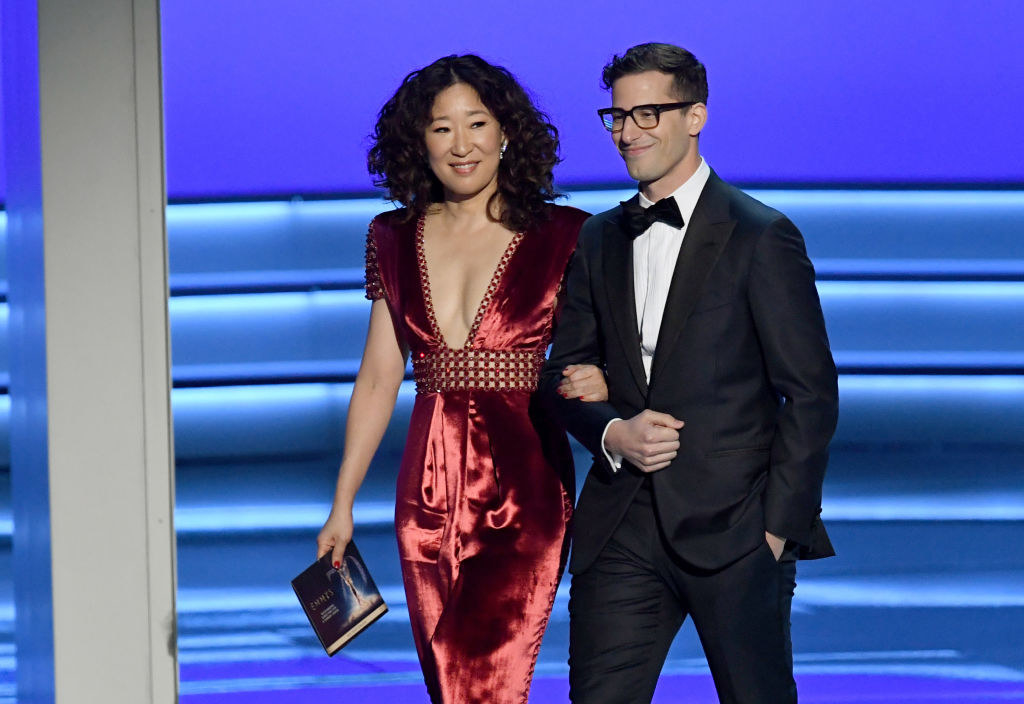 Sandra Oh took a moment to appreciate the changing face of Hollywood during the end of her opening monologue at Sunday night's Golden Globes.
Oh, who cohosted the ceremony alongside comedian and actor Andy Samberg, took a beat to appreciate the various films with casts of color represented at the annual event.
"I said yes to the fear of being on this stage tonight becauseI wanted to be here to look out into this audience and witness this moment of change," Oh said, choking up a bit.
"And I'm not fooling myself," the actor and host continued. "Next year could be different. It probably will be."
There were several films nominated that boasted all-black casts, all-asian casts, and some with tremendous LGBT representation, like Black Panther, Crazy Rich Asians, If Beale Street Could Talk, Pose, Roma, and a lot more.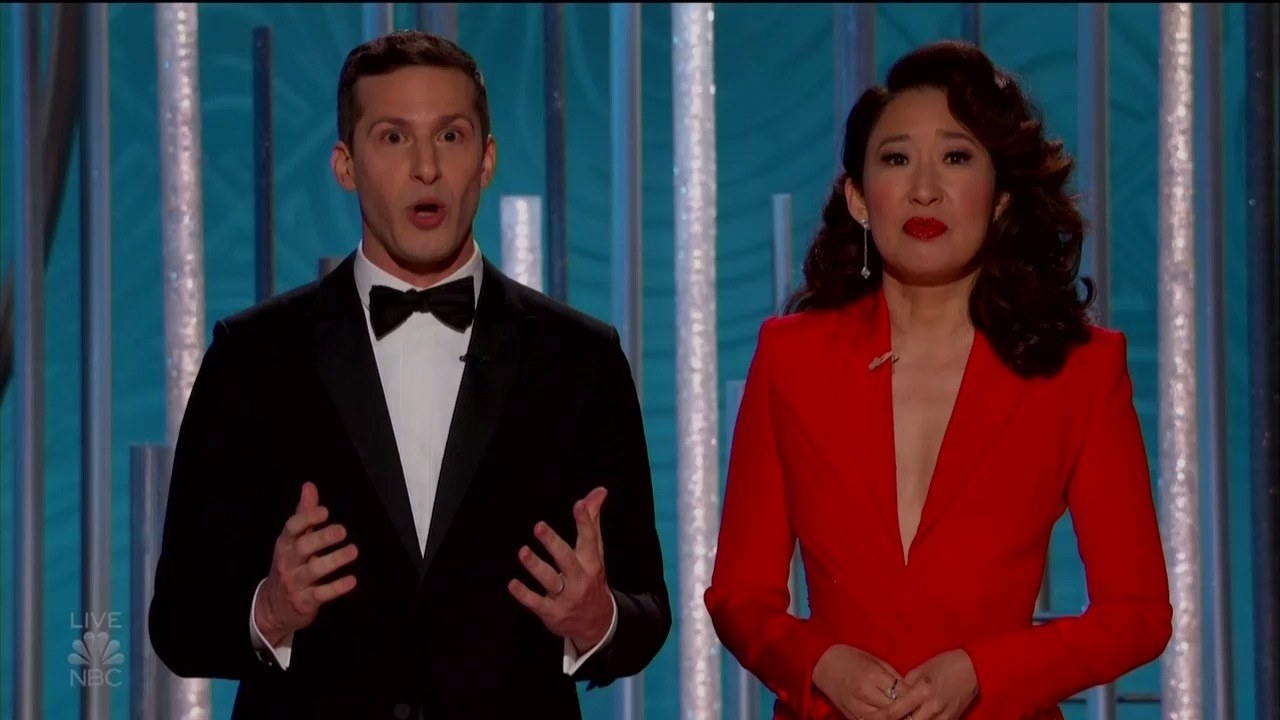 Oh and Samberg began the show with light banter.
Before Oh took a pause to appreciate the rare moment of representation in the room, there was a brief bit where Samberg joked about whitewashing her words on the teleprompter.
"Wow, Andy, can I just say, that you just read all of my lines off the teleprompter?" Oh said.
To which Samberg jokingly replied by continuing to read the lines onscreen only stopping once he got to a section about being "the daughter of Korean immigrants."
"You know what, you are right," Samberg said to Oh. "That was totally your stuff. I totally whitewashed your speech. That's how it happens."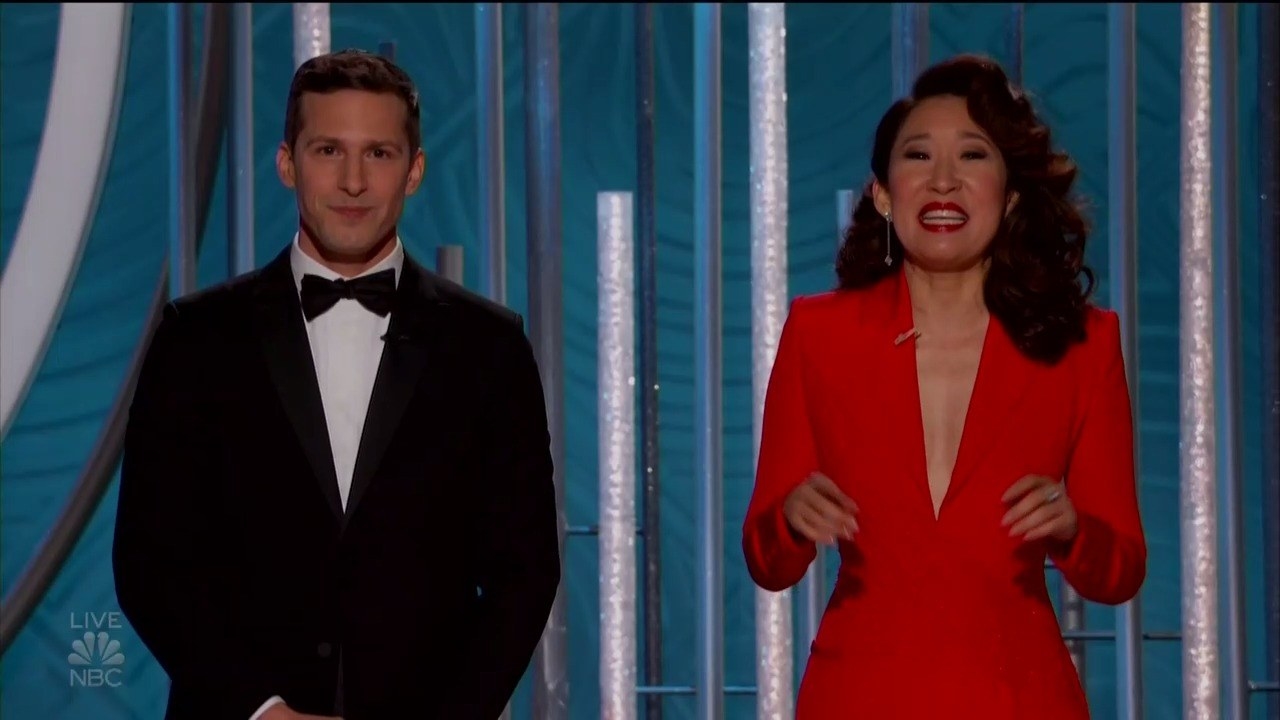 Though next year Hollywood could revert back to its longtime default setting of only nominating white cis people, Oh was able to bask in the rare occasion of seeing other talented performers revel in the moment and shine with one another.
"But right now, this moment is real," Oh said. "Trust me, it is real. Because I see you. And I see you and all these faces of change."
"And now, so will everyone else," she finished, gesturing toward the viewers at home.