The Best Romance Novels Of 2018, According To One Of The Best Romance Writers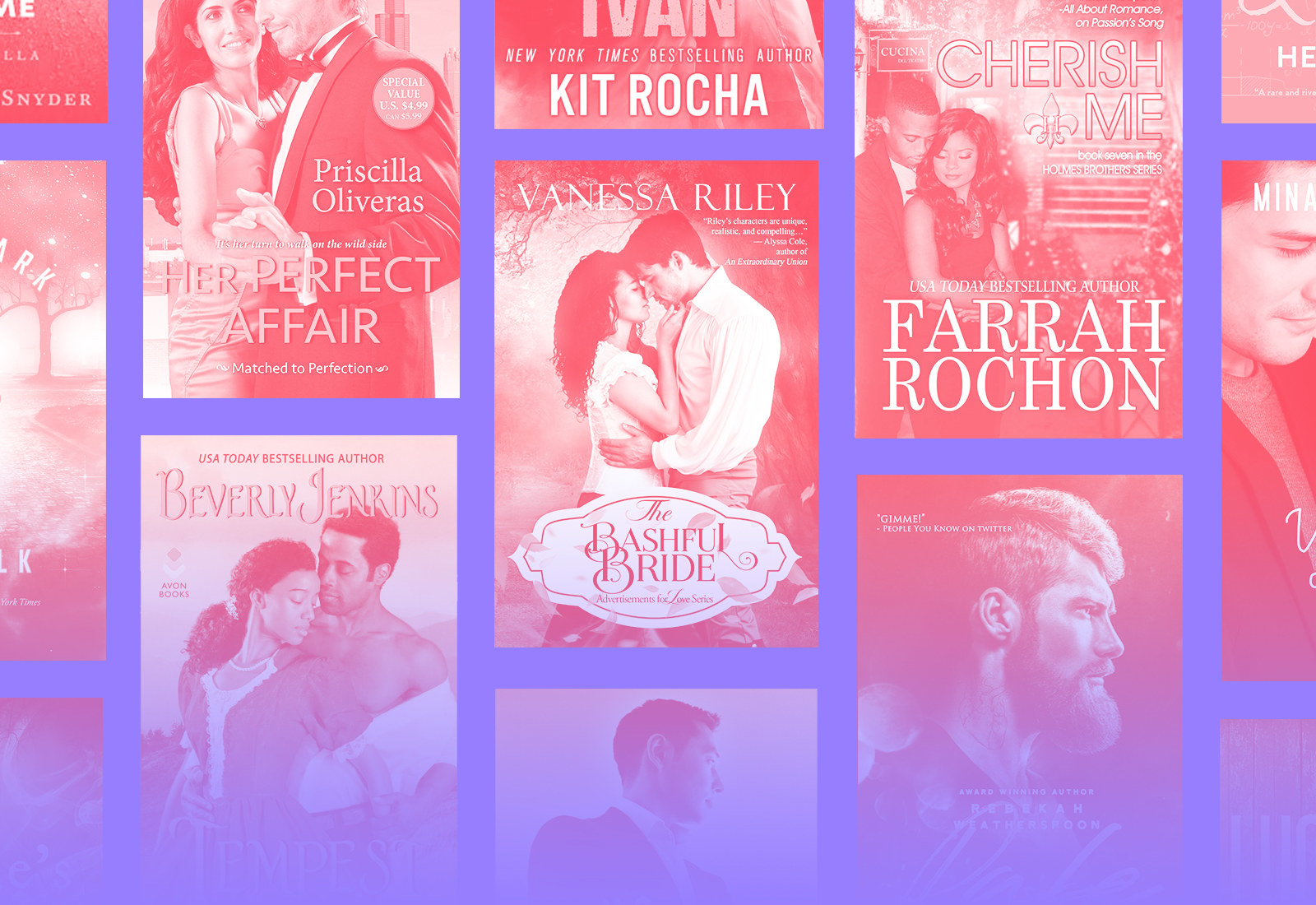 When I was asked to compile a list of the best romance novels of 2018, my first response after accepting was to completely freak out. How could I have taken on such a monumental task? I would have to develop some Johnny 5–worthy speed-reading skills to read EVERY ROMANCE NOVEL written this year. I would have to craft a list that would appease everyone, with books that every reader would enjoy!
After taking a metaphorical chill pill, I realized that the books I chose would be my favorite romance novels. They would embody what I love about the genre, which is what I've been doing in my recommendation articles and social media posts for years. So, what are my criteria for a fantastic romance?
FEELS. I enjoy a romance that leaves me awash in joy and hope and resolve, and also (before we reach the "Happily Ever After" or "Happy for Now" ending) in the agony of sweet, sweet angst. I love a book that makes the reader feel like any damn thing is possible through the power of love and friendship.
Characters that stick with me. If I'm still wondering what so-and-so is up to a week later, as if we're friends and they're real people I know, that author did a heck of a job.
Tension. The book should layer these elements so that at some point I'm screaming, "Kiss! Hold hands! Tell her you love her! Put me out of this misery!"
Hot, emotional sex. If there is sex (not all romance requires it, just as not all relationships require it) make it sexy and emotionally satisfying — and I better not doubt consent for a second.
Chemistry and banter. Though sex isn't required, chemistry is! I love feeling the pull of a connection between the protagonists, how they fit together even if they aren't aware, and how they make each other's lives better (even though sometimes they will make each other miserable).
Below you'll find 13 of my favorite romances of 2018. There are of course more — but this list is a great start.
Tempest is the most fun, feminist romance I read this year. In this American West–set historical romance, Regan Carmichael answers an ad looking for a mail-order bride, not because she needs a husband but because the wealthy and self-possessed young woman is in search of adventure. Her taciturn husband-to-be, Dr. Colton Lee, is a widower with a young daughter in the Wyoming territory, and he's looking for a demure wife. He gets Regan instead — a woman who accidentally shoots him during their first encounter because she's in the middle of fighting off bandits.
I loved watching this family grow together, with Colton learning to overcome his ingrained patriarchal ideas and Regan finding a new family and community — the book is full of fun secondary characters. I also enjoyed the quiet moments in the story, and how Jenkins masterfully shows the ways Colton and Regan make marriage work for them, as individuals, and the ups and downs that come along with that. This book was like a slice-of-life anime in book form for me, which is honestly the highest praise I can give a romance. It made me laugh, cheer, and blush (because Colton may be reserved, but not when it comes to getting down to business with his new bride).
Get it from Amazon for $5.71, Barnes and Noble for $5.99+, or find it at an independent bookseller or your local library.
Mina V. Esguerra is one of the strongest and most unique voices in contemporary romance today, and this book is a sterling example of that. This romance follows Ben and Naya, two thirtysomethings in Manila, conflicted over what to do with their lives. Ben has been fired from his job as a speechwriter for a Philippine senator, and he wanders onto the Metro Manila tour guided by Naya. They eventually figure out she's his former coworker who quit because of an awful boss; she's now doing tours as a freelancer because she loves her city and showing people cool things.
Part of the book follows the course of that one day, and how the worst day of someone's life can become one of the best. A one-night stand leads to reconnecting months later, and of course an HEA (or, for those who might not know, a Happily Ever After). The chemistry and deliciously realistic banter — something found in all of Esguerra's books — make this romance great, but the two characters are searching for something familiar to so many of us: the balance between chasing your dreams and paying the bills, and reconciling that with reality. This book is funny, sweet, hot, and inspiring, and it will also probably make you want to take a visit to Manila.
Get it from Amazon or Barnes and Noble for $3.99+, or find it at an independent bookseller or your local library.
After winning the lottery with her two best friends, Zoe Quinn has quit her job as a corporate attorney but can't quite do anything with her life. Zoe starts a "guilt jar" where she writes down the names of the people she's hurt so she can apologize to them. At the top of the list? The O'Leary family, whose settlement she handled at her law firm. When she goes to apologize, she meets their son: tall, hot, and angry Aidan O'Leary, who tells her if she wants to apologize she can pretend to be his fake fiancé, which he needs for a chance at winning a competition of sorts. Aidan should hate Zoe for how she hurt his family — he kind of hates everything after losing his twin brother. But as they grow closer while working toward Aidan's goal, he realizes hate is the last thing he feels for her, and they help each other grow in ways that surprise them both. This book is hilarious and moving and sexy, with a focus on strong female friendship, guilt that's hard to let go of, and one of the most realistic, and ultimately romantic, fake fiancé setups I've ever read.
Get it from Amazon or Barnes & Noble for $3.99+, or find it at an independent bookseller or your local library.
(Note: Technically this novella came out in December 2017, but it was after most best-of lists had already been completed. Thus I am counting it as a 2018 release.)
Austin Chant's writing feels threaded through with magic, and this romance — which contains elements of fantasy, gothic, and Western — is a shining example of it. Both of the main characters are trans and bi: Roy is a ranch hand who holds himself away from his fellow cowboys for fear they'll discover his secret, and Cecily is a witch who has suffered a great loss. When tragedy throws them together, Cecily sacrifices something dear to her to save Roy, and during his convalescence their love blooms. Their romance is sweet and gentle, the world-building is unique and captivating, and the story is a beautifully written meditation on moving on from loss.
Get it from Amazon for $1.99, or find it at your local library.
I expected a fun, fluffy rom-com, and this novella is that in many ways, but like the best of its genre it also left me crying in the club (or rather on an airplane, where I was reading it). Julian Fong has taken over as CEO of Fong Investments after his father's heart attack a few years before, and given how much he works, he seems to be heading in the same direction. His family, part of the lively and fun supporting cast, insists that he take two weeks off to just enjoy himself and get some rest (they literally lock him out of his office). Julian finds relaxing impossible, and randomly asks Courtney Kwan, a woman he has seen enjoying the small things in life, to teach him to do the same.
Courtney, a biomedical researcher, laughs at the idea of being Julian's manic pixie dream girl, because she has cyclical depression that doesn't respond to treatment and is about to enter another cycle. This is why she savors the small, everyday joys: because sometimes she can't, no matter how hard she tries. She also never wants to be in another relationship again, as she believes it's a danger to her mental health. Julian and Courtney's relationship is entertaining and sexy, and their happily ever after is incredibly moving — love can't cure depression, but Julian is determined to learn what he can do to help Courtney and to stay by her side, and his support is the cherry on top of the HEA sundae.
Get it from Amazon or Barnes & Noble for $3.99, or find it at your local library.
While most romances focus on the tension and ultimate joy of protagonists finding the partners that make them better people, Rochon writes a moving romance that starts 17 years into a couple's life together and asks: What happens when a perfect marriage and perfect family are not so perfect? Harrison and Willow Holmes have had a great marriage — he's an important lawyer, she's a star stay-at-home mom to their two children, and they've barely ever even argued. But when a sudden unease and dissatisfaction leads to their estrangement, they have to learn to communicate — really communicate — or their marriage won't survive.
Rochon handles this story so well — the couple's fairy tale anniversary trip to Italy provides a sexy and romantic backdrop but also isn't a cure-all to their problems. The secret shames that have motivated their careers and personal ambitions, and how those unspoken traumas and self-imposed standards were slowly eroding the foundations of their marriage, are revealed slowly. Their frustrating inability to just open up is all too real — and thus more rewarding for the reader when they finally do. Rochon's books are always witty, hot, and engaging, but I particularly loved this look at what happens after the fairy-tale ending, and how she shows recommitting to love can be just as romantic as finding it for the first time.
Get it from Amazon for $4.99+, Barnes & Noble for $4.49+, or find it at an independent bookseller or your local library.
After some rude (i.e., harassing) questions from a coworker and constant pressure from her family to date and have children, econometrician Stella Lane — who is more comfortable with statistical analysis than sex — hires escort Michael Phan to show her how to be better at sex, so that she can be better at dating, and thus achieve the goal of finding a partner. Michael is smitten at first sight with Stella, which is something he isn't prepared for. Stella — who, like author Helen Hoang, has Asperger's — is more comfortable with Michael than any other man she's dated, but she still has an aversion to sexual touch. Michael's immediate care and concern for her as they work through it is swoonworthy. Stella upgrades their deal from sex practice to a practice relationship, and we all know how that plays out. Hoang builds their growing relationships — with each other, their families, and themselves — so wonderfully, and their dark moment, when all seems lost, is shattering. When they eventually reunite, knowing themselves and what they want better, you can't help but close the book feeling better about the world. The smoking hot sex scenes are an additional incentive to read!
Get it from Amazon or Barnes & Noble for $9.99+, or find it at an independent bookseller or your local library.
This book has it all: alternate history Edwardian world, magic system world-building, murder mystery, family drama, examination of class systems — did I mention magic? — and a sweet male/male romance. Miles Singer is a poor doctor working at a veterans hospital after the war, hiding his healing magic to avoid detection as he helps soldiers who've returned from the war with a terrifying malady. Miles hides his magic because he doesn't want to be found by his family, who would force him to serve as a magical "battery" to his much stronger sister. The mysterious Tristan witnesses Miles use his magic, Miles's sister discovers him, and… I won't reveal too much because I don't want to spoil anything, but there are magic, mystery, secrets, and love in this book, and that's everything you need to know before reading and enjoying it.
Get it from Amazon or Barnes & Noble for $7.99+, or find it at an independent bookseller or your local library.
Rocha's Sector One — the postapocalyptic setting for the Gideon's Riders series — gives futuristic-sci-fi-romance-meets-lush-historical-romance vibes that make for addictive, highly enjoyable reads. In this book, Ivan is the stoic, intense, and deadly bodyguard chosen to protect Maricela, sister of Gideon Rios and thus a princess of Sector One. Of course, there is near-excruciating sexual tension between them, but Maricela is off-limits, since she's set to be married to a potential suitor — and because Ivan knows he's barely good enough to be in her presence, let alone touch her. But touch they do, in explosively hot sex scenes characteristic of Rocha's writing. Their star-crossed love seems like it can't have a happy ending, but in the end, both generational trauma and aristocratic tradition can't stop true love.
Get it from Amazon or Barnes & Noble for $4.99+, or find it at an independent bookseller or your local library.
In Riley's inclusive Regency romance we meet Ester Croome, the sheltered daughter of a wealthy textile merchant. When Ester learns her father is going to marry her off to a man she despises — one who she is sure will cheat on her — she refuses to consign herself to an unhappy life. Her friend has been searching for a husband through marriage advertisements, and when they learn the man Esther has swooned over for years — Shakespearean actor Arthur Bex — Ester takes her friend's place. Riley's writing is lyrical and engrossing, and it's a fresh new take on the familiar Regency romp to Gretna Green. Sheltered Ester is a blackamoor, and once on the road she learns that life is very different when she's away from the protection of her powerful family. Arthur is also hiding things from his new wife — like his involvement in the abolitionist movement. Seeing Ester's growth, and her and Arthur coming together as a true couple, makes this historical romance a must-read.
Get it from Amazon or Barnes & Noble for $3.99+, or find it at an independent bookseller or your local library.
Rosa Fernandez is "the responsible one" of her three sisters, having taken on their mother's role after her death in a car crash years before. Rosa is shy and bookish, though she has a passion for poetry and one man in particular: family friend Jeremy Taylor. When she and Jeremy share a night together at her sister's wedding, Rosa's carefully planned life comes down around her ears when, despite taking precautions, she becomes pregnant. Jeremy, determined not to be a deadbeat like his biological father and not to disappoint his mom and wealthy stepfather, is down on one knee as soon as he finds out.
Though both have had long-standing crushes on one another, the pregnancy both brings them closer together and makes a relationship more difficult: Rosa refuses to be anyone's obligation, or to marry out of necessity and not love, and Jeremy's desire to be a good man makes him unable to see the forest for the trees. When her extreme morning sickness forces her to rely on Jeremy in addition to her family, they grow closer and eventually manage to find common ground — though class differences, hormonal mood swings, Catholic guilt, and past trauma are roadblocks to their happily ever after.
Get it from Amazon for $3.74+, Barnes & Noble for $3.99+, or find it at an independent bookseller or your local library.
Dr. Sloan Copeland, a young heart surgeon and single mother to 6-year-old twin girls, is thrown completely for a loop when her nanny disappears without warning. She needs someone caring, competent, and trustworthy to watch her girls, and Rafe Whitcomb is all of that with some extras: a tall, tatted-up, motorcycle-riding, ginger-haired Adonis. He can also bake, braid hair, and co-wash. I mean, SWOON. There's an instant attraction, which they acknowledge and eventually decide to act on, taking things somewhat slowly as they bond over the reality television show Sloan watches to decompress. This book is filthy fluff, one of my favorite combinations, and Weatherspoon's signature scorching hot sex paired with a caretaker hero and fun cast of supporting characters will leave you feeling happy and satisfied when you reach the last page.
Get it from Amazon or Barnes & Noble for $4.99+, or find it at an independent bookseller or your local library.
This funny, sexy, and subversive take on the "biker bad boy" trope is fantastic. Pinky Grover thought she'd escaped her dead-end town, but her mother's illness forced her to drop out and head back home to help at her family's Indian restaurant — a favorite of the local motorcycle gang, who double-fist mango lassi and Kingfisher. Trucker Carrigan, town bad boy and gang member, is not someone Pinky needs to be crushing on, but she is, and his sexy taunts don't make things easier. Shared comic book nerdery leads to a night in the back of his truck — but when the gang's HQ is raided and Trucker disappears, that's the end of that. Or is it? This quick, entertaining read packs humor, heat, and surprising twists on the way to Pinky and Trucker's HEA.
Get it from Amazon or Barnes & Noble for $0.99, or find it at your local library.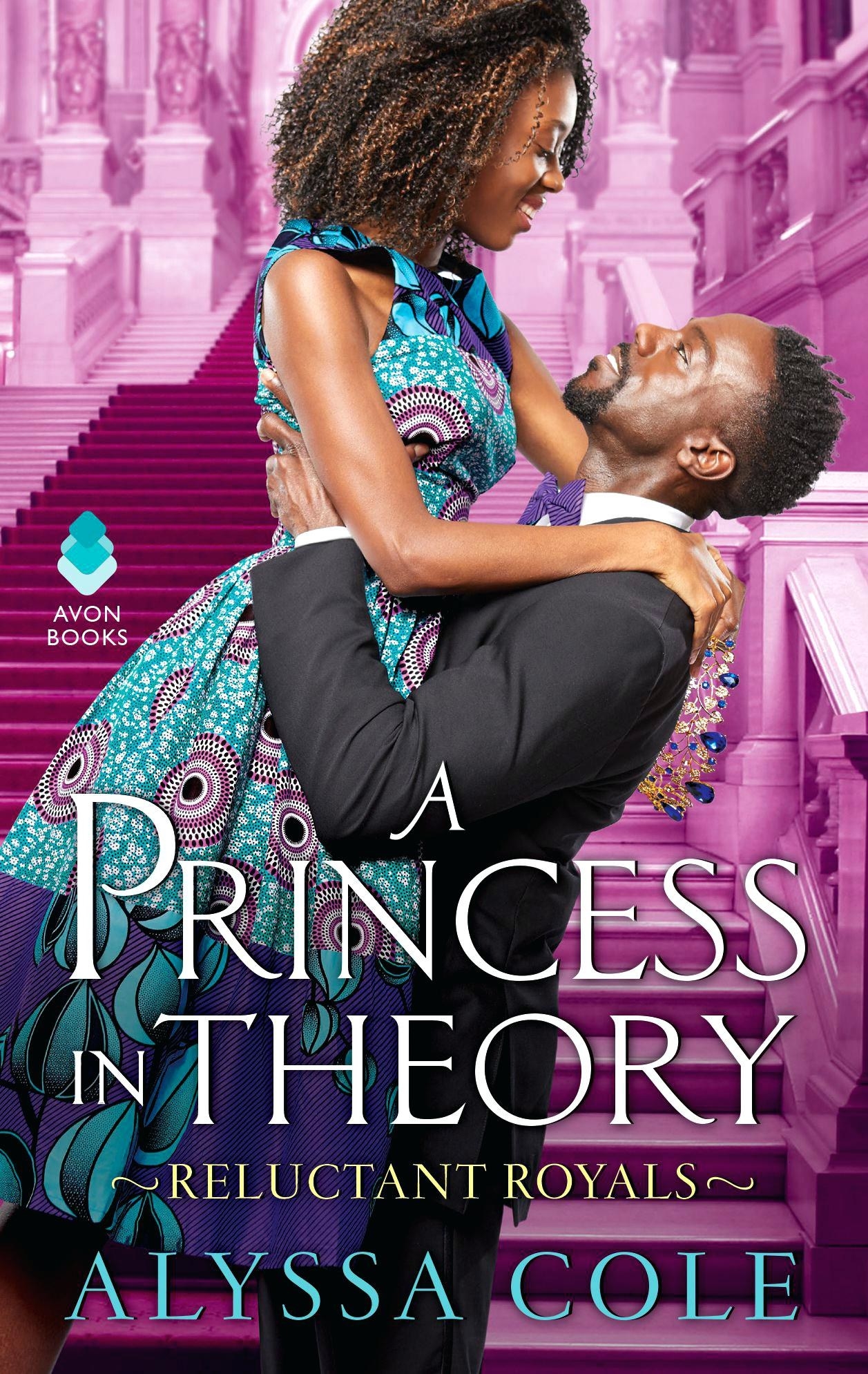 Alyssa Cole is an award-winning author of historical, contemporary, and sci-fi romance. Her contemporary rom-com A Princess in Theory is a 2018 New York Times Notable Book. Her Civil War–set espionage romance An Extraordinary Union was chosen as the RT Reviewers' Choice Award's Best Book of 2017 and the American Library Association's RUSA Best Romance for 2018. Her books have received critical acclaim from the New York Times, Library Journal, BuzzFeed, Kirkus, Booklist, Jezebel, Vulture, Book Riot, Entertainment Weekly, and various other outlets. When she's not working, she can usually be found watching anime with her husband or wrangling their menagerie of animals.