This Guy Responded To Cops Who Posted His Mugshot On Facebook And Hilarity Ensued
A guy in Washington state made a lot of people laugh this week by playing hard to get via Facebook with a police department that had a warrant out for his arrest for allegedly violating his probation.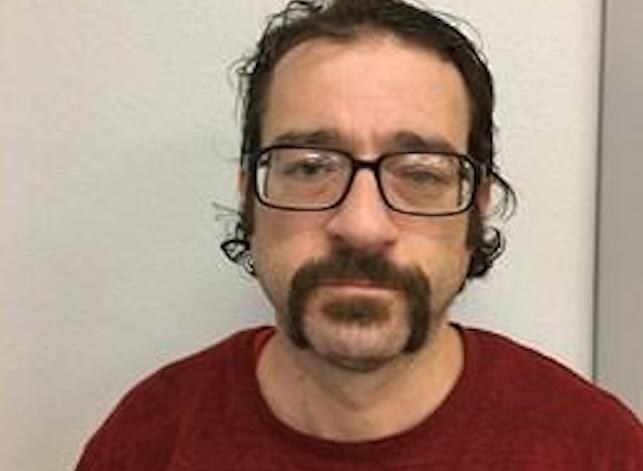 Anthony Akers, 38, has a warrant issued after he failed to comply with the terms of his probation, Richland Police Sgt. Drew Florence told BuzzFeed News.
Last week, the department featured Akers as its "Wanted Wednesday" criminal of the week on its Facebook page.
The department often posts wanted criminals on its page on Wednesdays to urge its citizens to keep an eye out.
Well, not only did Akers see he was the criminal of the week, he responded on Facebook.

"Calm down, I'm going to turn myself in," he wrote.
His comment has since gotten over 3,400 reactions on Facebook.
Despite his promises, Akers ghosted police. So, they attempted to reach him via Facebook again.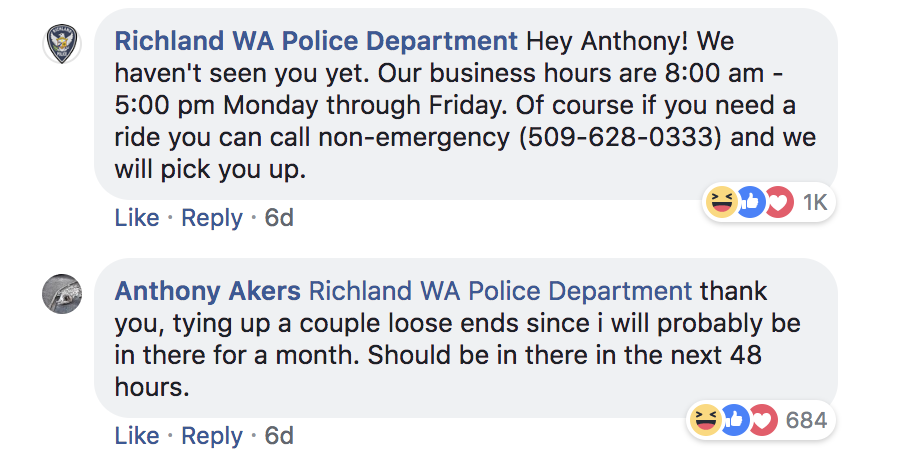 He told the police department that he was just taking his time, but don't worry, he was on his way(??)
"Thank you, tying up a couple loose ends since I will probably be in there for a month. Should be in there in the next 48 hours," he wrote.
At this point, a lot of people were very interested in the saga and wanted to know when Akers would finally stop standing the police department up!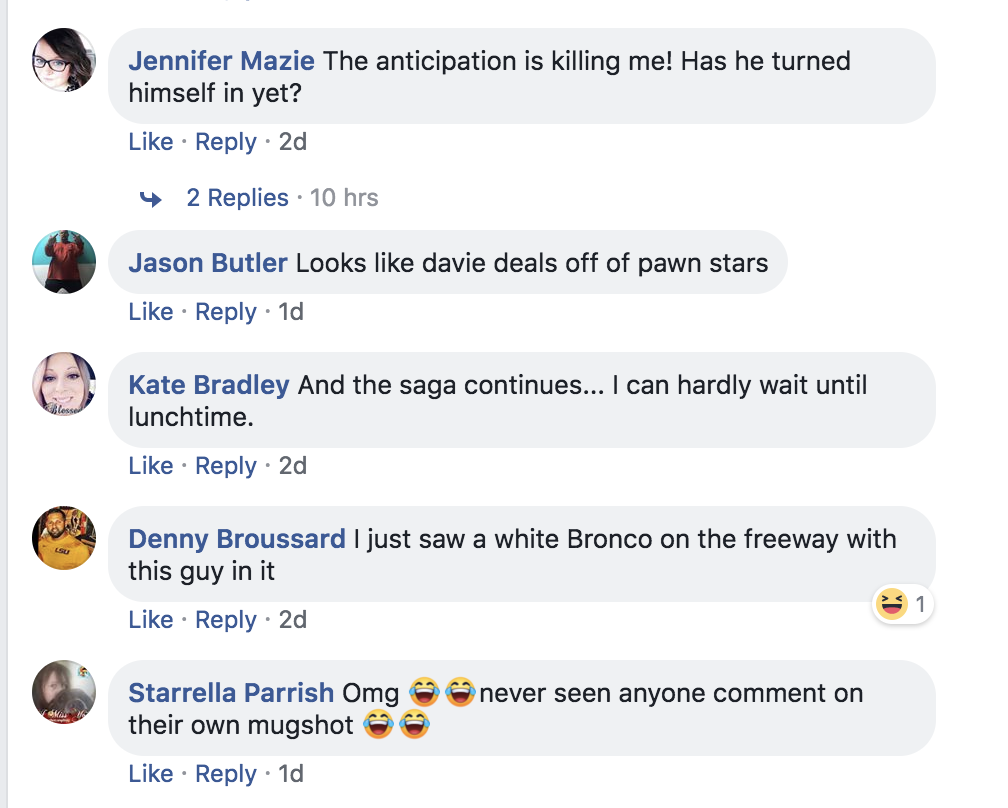 Akers finally responded again, with a classic line: "It's not you, it's me."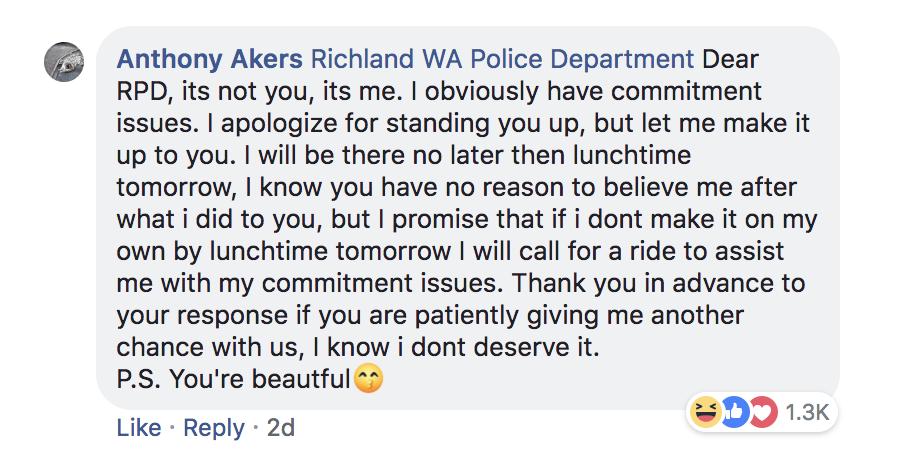 The weekend came and went, and still no Anthony. So Richland police posted again, with a new theme of "Morose Monday."

Eventually, nearly a full week later, Akers showed up to the police department. And he posted a selfie for the occasion.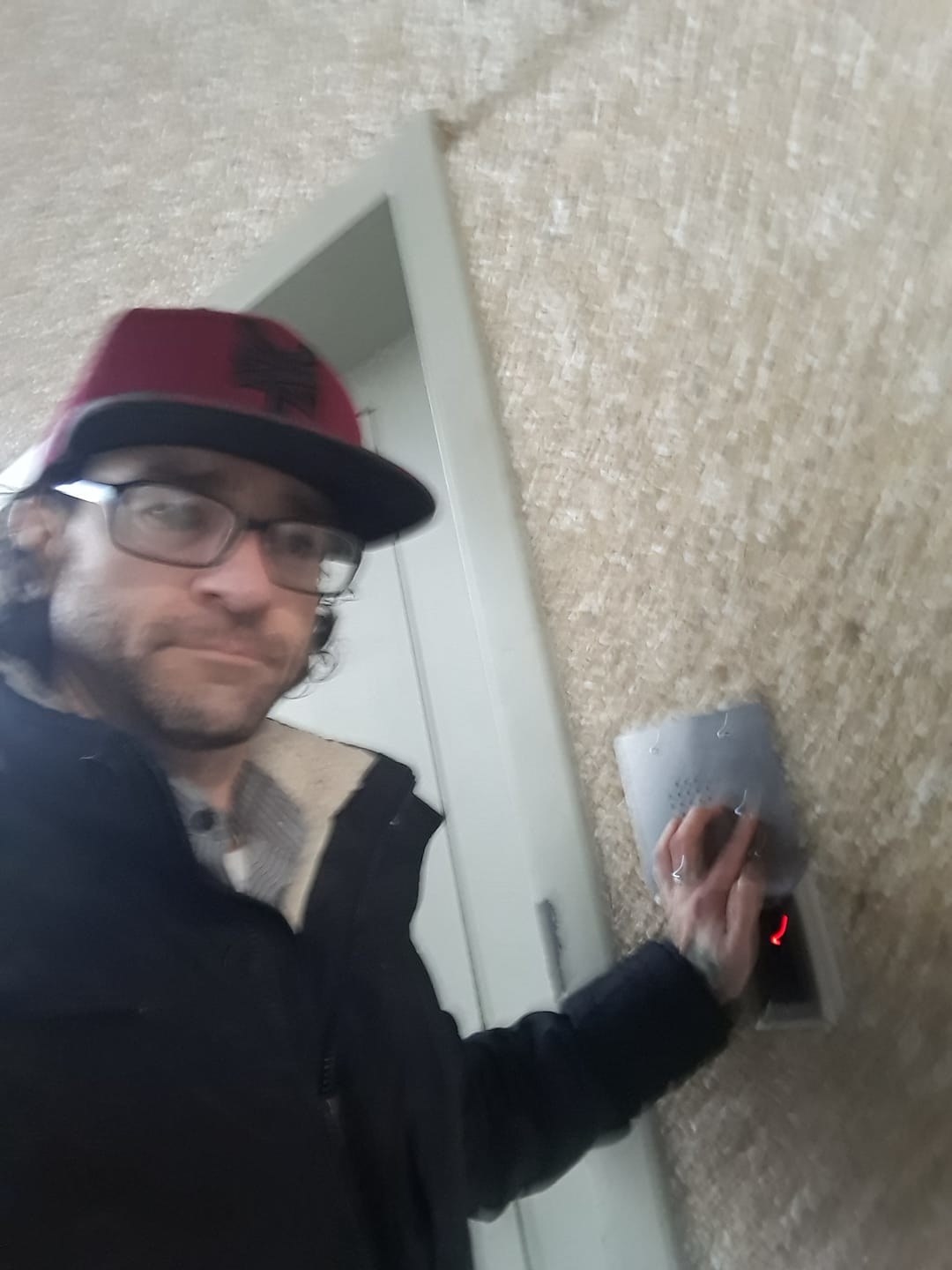 "Here for our date sweetheart😤" he wrote.
Florence confirmed to BuzzFeed News that Akers turned himself into the Benton County Jail on Tuesday at about 4:30 p.m.
Florence said the department was surprised by how many people became engaged in the saga, and that it is good to show they have "a sense of humor."
"It is good to get engaged with the community, even those who are wanted," he said.