This Recipe Calls For Cooked Banana Peels And The Internet Has Thoughts
In March, vegan food blogger The Stingy Vegan uploaded a recipe and a video on Facebook for a Banana Peel Vegan Pulled Pork Sandwich.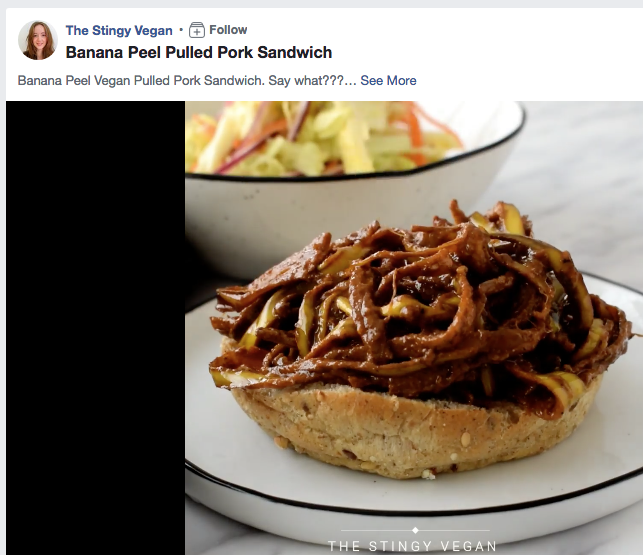 It seemed innocuous enough — just another tasty-looking vegan recipe — but the internet swiftly reacted.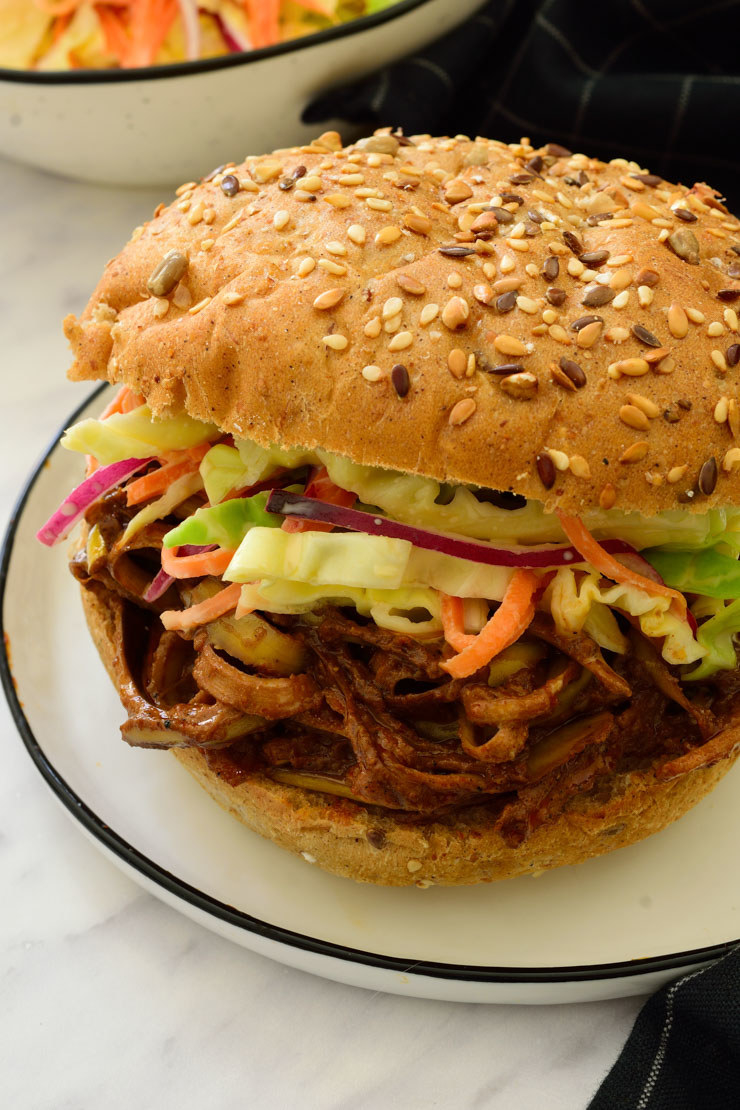 First of all, how does it work? We reached out to Melissa from The Stingy Vegan and discovered that the process only takes a couple of steps. First, take the banana out of the peel and scrape the sides of the peel to get all of the soft stuff off.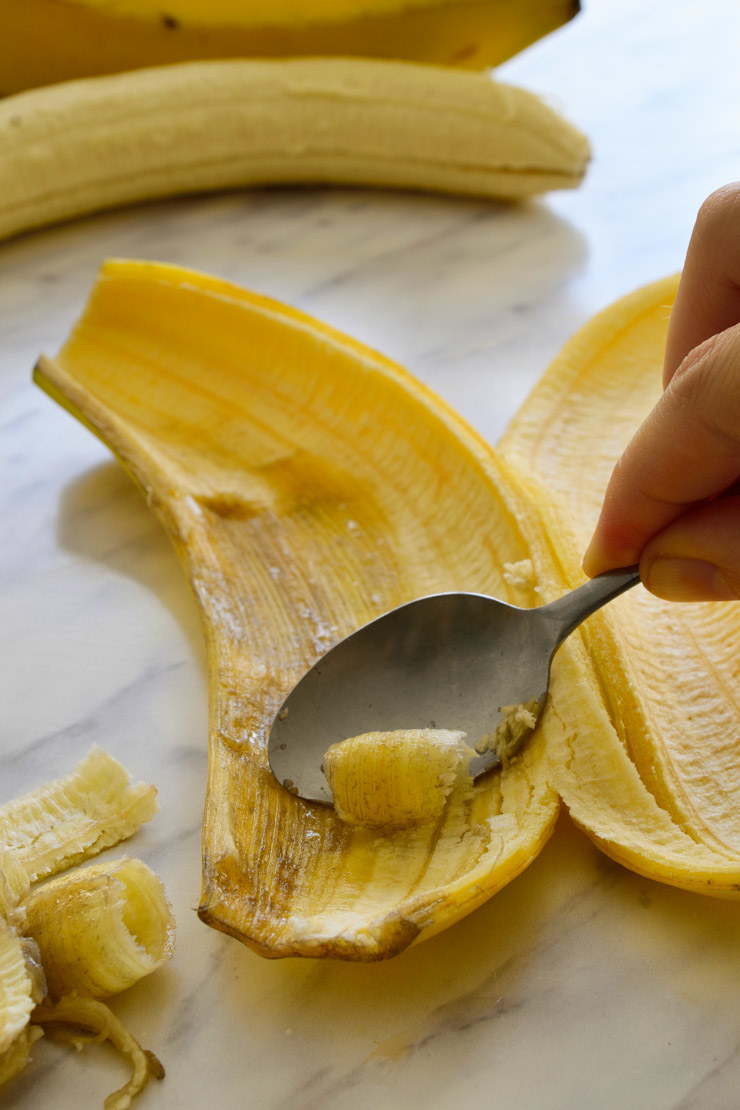 From there, you'll toss the peels in a blend of spices or sauce of your choice.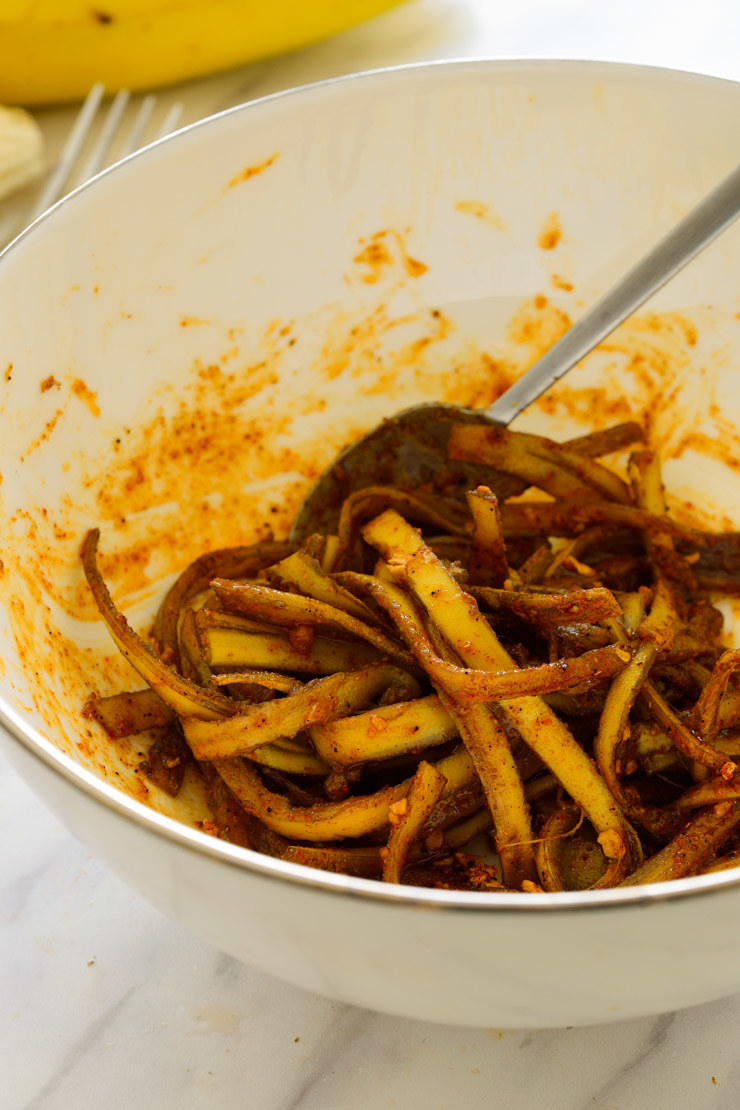 Next, use a fork (or knife) to turn the peels into shreds.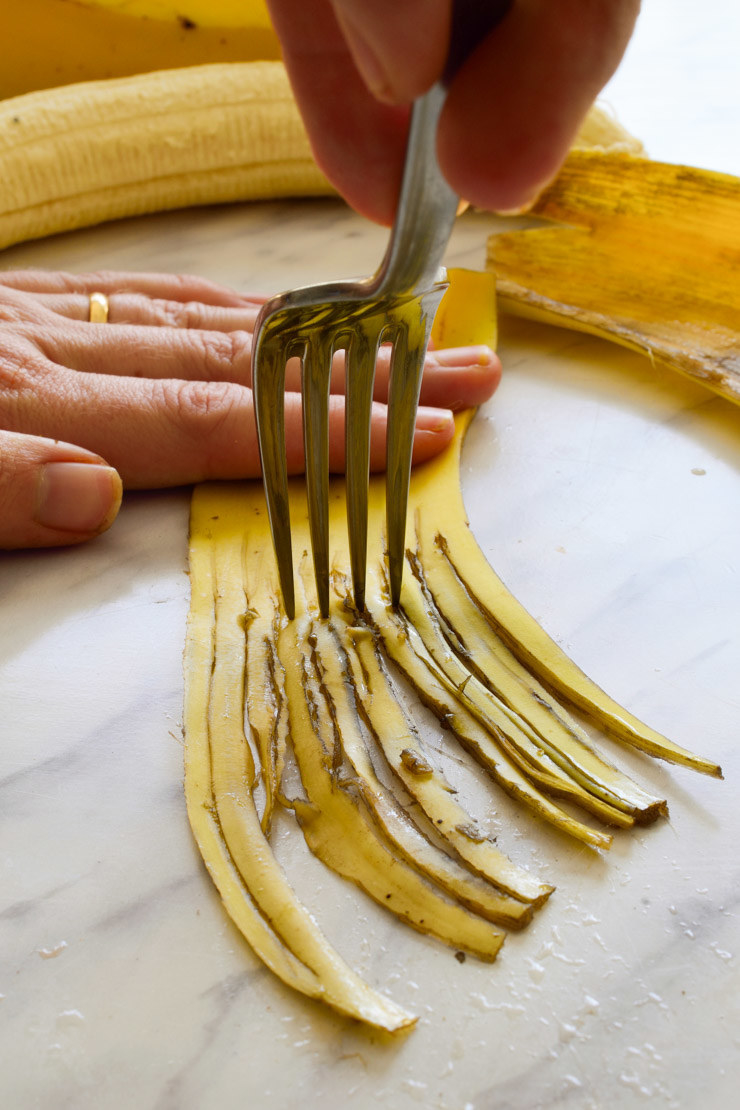 And the end result looks like this (!):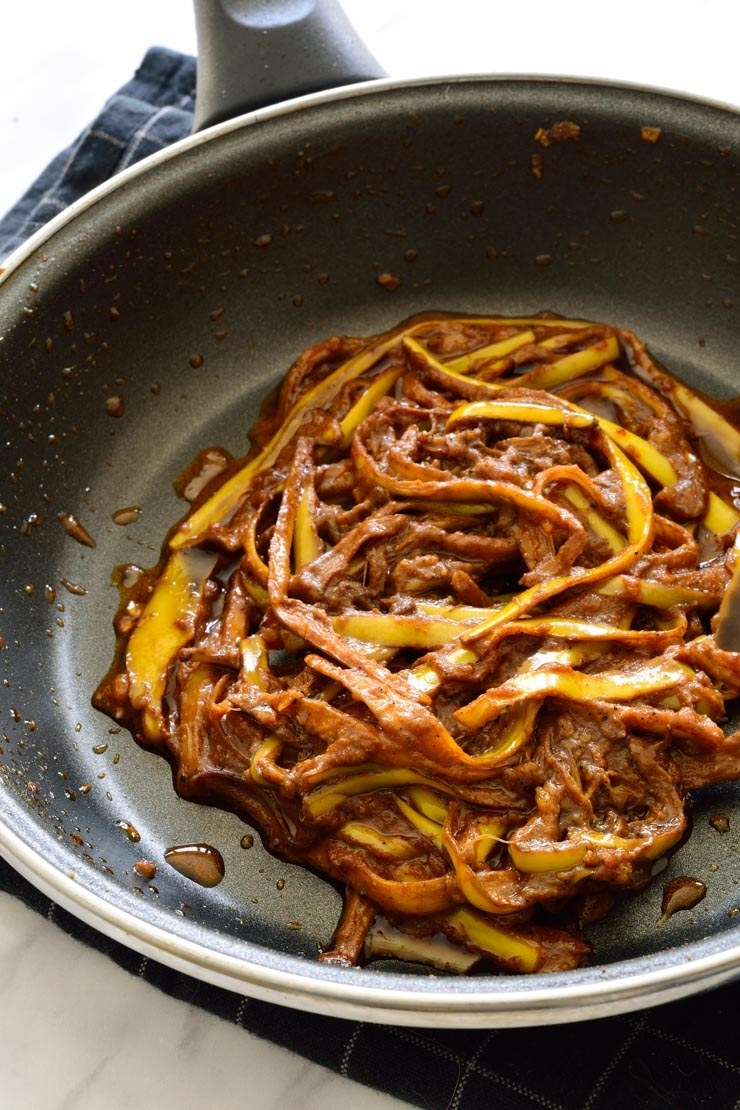 Now before you start asking why this recipe would use fruit in the first place, please note that jackfruit is a hugely popular meat replacement for BBQ and "pulled pork" style sandwiches.
And it's not just The Stingy Vegan who's been experimenting with banana peels. People are making banana peel carnitas…
…banana peel burgers…
…banana peel bacon…
…and banana peel "tuna."
And it turns out, lots of people around the world have been using banana peels to cook for years, for many reasons including eating on a budget and living a low or no waste lifestyle.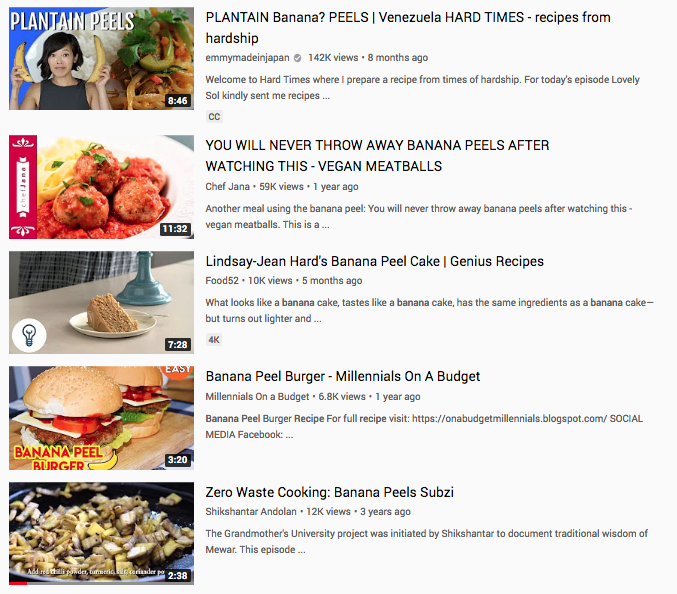 While Melissa's inspiration for the recipe came from a Facebook group and YouTube, she said that she quickly discovered that this is already a dish popular with Venezuelans:
I first heard some talk about it in a vegan Facebook group. A few people had tried a banana peel pulled pork recipe by a YouTube user called Chef Jana. There was also some mention of the fact it's not a new idea. It turns out that vegetarians in Venezuela have been using plantain peels to make a similar pulled meat dish called carne mechada for years (and they've been keeping it a secret from us this whole time!) So I decided to try it out.
Response to the recipe have been mixed. Some people aren't really feeling it:
Others think it's a cool idea:
And some people have actually made the recipe and reported back that it tastes good!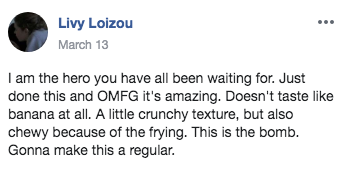 Despite the mixed reception, Melissa's recipe fits right into the ethos of her blog (aptly called The Stingy Vegan, remember!). When asked what makes this recipe different than the others she's created, Melissa replied:
Well, this is the first of my recipes that uses actual trash, lol! On my
blog I try to offer economical vegan recipes with cheap supermarket staples and there's nothing cheaper than making a meal out of something you'd normally throw away. Understandably, people are flipping out. A lot of people can't get over the ick factor and I get it, I was skeptical too.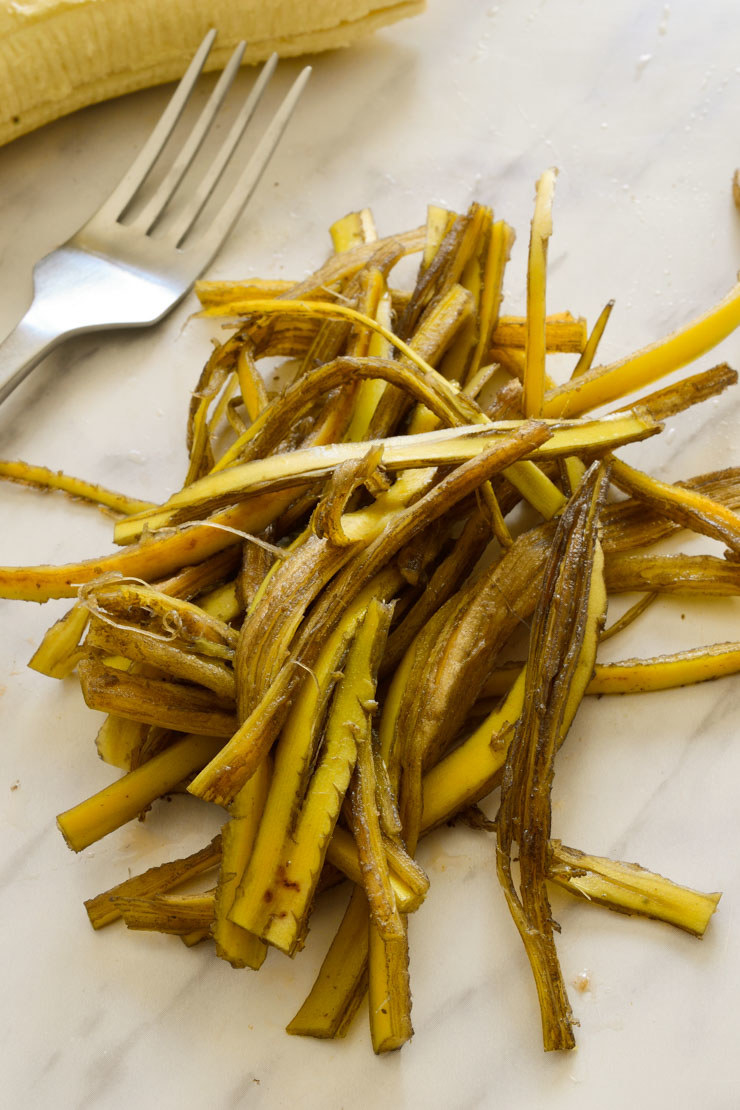 While she was skeptical at first, in the end, she says, most people who have tried it have liked it:
"Of the adventurous ones who have tried it, the response has been overwhelmingly positive. Many people have told me they prefer it to jackfruit pulled pork as it's much quicker to make and, obviously, cheaper too! Time to start saving those banana peels!"
Vegans, what will they think of next?
Would you ever eat banana peels? Let us know in the comments!